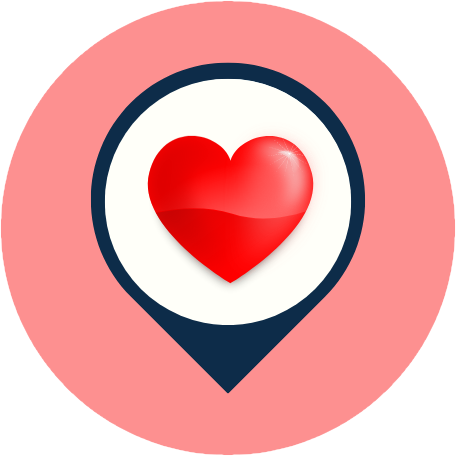 Description
❤️ Thien Hau Temple in Ho Chi Minh City, Vietnam with ⏰ hours, address, map, directions, prices, photos, ☎️ phone, reviews…One of the best tourist attractions in Ho Chi Minh City.
Have you ever been to this place in Ho Chi Minh City,  Vietnam? If you haven't gone yet, you should check it out!
About Thien Hau Temple in Ho Chi Minh City, VN 700000
This 18th-century pagoda honoring a sea goddess features colorful, ornate Chinese architecture.

The Thien Hau Temple (Vietnamese: Miếu Thiên Hậu), officially the Tue Thanh Guildhall (Hội quán Tuệ Thành), is a Chinese-style temple of the Chinese Goddess of Sea, Mazu on Nguyễn Trãi Street in the Cholon ("Chinatown") of District 5 in Ho Chi Minh City, Vietnam.

The temple is located right on busy Nguyen Trai Street. By passing through an iron gate and navigating a small courtyard, one can access it. The roof is decorated with small, delicately fashioned porcelain figurines expressing themes from Chinese religion and legends. Lanterns and wooden models of Chinese theaters hang over the entrance.

The interior of the temple is actually a partially covered courtyard, at the end of which is the altar to Mazu. The exposed portions of the courtyard contain incense burners and open the view to the remarkable porcelain dioramas that decorate the roof. The dioramas show scenes from a 19th-century Chinese city and include such colorful figures as actors, demons, animals, and Persian and European sailors and traders. In one scene, actors depict a duel on horseback between the revered halberd-wielding general Guan Yu of the novel Three Kingdoms and another fighter. Another scene depicts the three Taoist immortal sages representing longevity, fecundity, and prosperity. The altar to Mazu is dominated by the three statues of the goddess. The faces are bronze in color, and the clothes and crowns are multicolored. Incense burners are all about.
If you visit Ho Chi Minh City and look for a tourist attraction, you might want to check out Thien Hau Temple. This place has been around for years and is known for its good service and landscapes. Thien Hau Temple is a great place to visit with friends and family.
❤️You can experience happiness by going to Thien Hau Temple 700000, which is located ⭐at 710 Nguyen Trai Street, Ward 11, District 5, Ho Chi Minh City, VN 700000.✅ There is the address of this place. If anything about the address, phone number, website, or fan page is wrong or has changed, please let us know… Tell us to make sure everyone knows about this favorite place. Have a good time!
Top things to do at Thien Hau Temple in Ho Chi Minh City, 700000
❤️ Thien Hau Temple in Ho Chi Minh City, VN 700000 would be a great place for you to visit,⭐ with the best activities and events such as✅ worship & pilgrimage, donation, family-friendly, kid-friendly, and more…
Nearby zip codes close to this place
District 1, HCM 710000

District 2, HCM 713000

District 3, HCM 722700

District 4, HCM 754000

District 5, HCM 749000

District 6, HCM 746000

District 7, HCM 756000

District 8, HCM 751000

District 9, HCM 715000

District 10, HCM 740500

District 11, HCM 743000

District 12, HCM 729110

Phu Nhuan, HCM 725000

Binh Thanh, HCM 717000

Tan Binh, HCM 736090

Binh Tan, HCM 762000

Go Vap, HCM 727000

Tan Phu, HCM 760000

Thu Duc, HCM 721400

Binh Chanh, HCM 738000

Can Gio, HCM 759000

Hoc Mon, HCM 731000

Cu Chi, HCM 733000

Nha Be, HCM 758000
What do people say about Thien Hau Temple, 700000?
A place of worship, a place to refresh your mind, and a place to find your soul in peace despite the noise and bustling surroundings.

This is a very awesome place of worship. It is close to other very popular temples, but this one, which honors the sea goddess similar to the Chinese Mazu, is very old and a visual masterpiece. If you only visit one temple, this should be on the list.

The great ambiance and the interior are identical to those of traditional Chinese temples. Many great prayer offerings and services are available. Look at the size of the incense stick! Highly recommended

The architecture here is mind-blowing, especially the roof, which is a ceramic piece depicting different cultural stories. As it is a pagoda, make sure to dress appropriately: no shorts, skirts, or revealing clothes.

Lovely Taoist temple. Full of incense that you buy and make a wish, they spiral incense up, so all burning above you. Calm, relaxing, atmosphere.

This is a very awesome place of worship. If you only visit one temple, this should be on the list! When I made a donation, they wrote my name on pink paper and pasted it on the wall. It became a good memorial.

Visiting this temple was such a beautiful experience. It's not very crowded, and it's very well-kept. You can make offerings to many of the different gods and wish yourself well in the new year. It is located in Chinatown, and it might be a nice idea to get some healing teas or herbal remedies. There is a parking lot next door where you can park your motorcycle. There are plenty of restaurants in the area to grab something to eat.
Map & Direction

***
People also search: best places to Visit in Vietnam, best places to visit in Ho Chi Minh City, best tourist attractions in Vietnam, best tourist attractions in Ho Chi Minh City – Try A Place – Best Internet marketing services for small businesses: If you don't try, you'll never know, where the best places near you are! Please like our posts, comment on them, and share them. Keep in touch with us through our Facebook Fanpage, Instagram, Twitter, Pinterest, and LinkedIn…to get the latest news, especially about discounts and coupons for services near you.
Watch more: Thien Hau Temple 700000 on Tiktok | Tian Hou Temple 700000 on Shorts | Thien Hau Temple on Reel. Explore it!
Sources from happy customers: Google Business Profile | Facebook | Instagram | Tripadvisor.