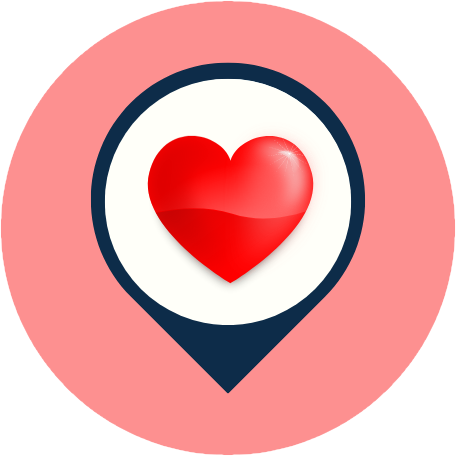 Description
❤️ Ho Chi Minh City Museum of Fine Arts in District 1, HCMC 710000, Vietnam with ⏰ hours, address, map, directions, prices, photos, ☎️ phone, reviews…One of the best tourist attractions in Ho Chi Minh City.
Have you ever been to this place? If you haven't gone yet, you should check it out!
About Ho Chi Minh City Museum of Fine Arts in Vietnam, 710000
Classical to contemporary Vietnamese & foreign artworks are on display in an elegant colonial building.

Vietnam's second-largest art museum is the Ho Chi Minh City Museum of Fine Arts, which is located in Ho Chi Minh City. It is second in the country only to the Vietnam National Museum of Fine Arts in Hanoi.

The museum comprises three three-story buildings that house a collection of Vietnamese artworks in sculpture, oil, silk painting, and lacquer painting, as well as traditional styles such as woodcut paintings in the Hàng Trống, Đông Hồ, and Kim Hoàng styles, Vietnamese ceramics, and a collection of ancient Buddhist art. The first floor also contains a commercial art gallery. On the third floor are displayed archaeological exhibits such as some of the country's finest Champa and Oc Eo relics.

The main building was constructed between 1929 and 1934 by the French architect Rivera as a villa for the Hua (Hui-Bon-Hoa) family. In 1987, the museum moved there.
If you visit Ho Chi Minh City and look for a tourist attraction, you might want to check out Ho Chi Minh City Museum of Fine Arts. This place has been around for years and is known for its good service and landscapes. Ho Chi Minh City Museum Of Fine Arts is a great place to visit with friends and family.
❤️You can experience happiness by going to Ho Chi Minh City Museum of Fine Arts 710000, which is located ⭐at 97A Pho Duc Chinh, Nguyen Thai Binh Ward, District 1, Ho Chi Minh City, 710000.✅ There is the address of this place. If anything about the address, phone number, website, or fan page is wrong or has changed, please let us know… Tell us to make sure everyone knows about this favorite place. Have a good time!
Best things to do at Ho Chi Minh City Museum of Fine Arts in HCMC, 700000
❤️ Ho Chi Minh City Museum of Fine Arts in Vietnam, 710000 would be a great place for you to visit,⭐ with the best activities and events such as✅ historic, education, events, exhibits, merch, family-friendly, kid-friendly, and more…
Opening Hours
Nearby zip codes close to this place
Ho Chi Minh City, 700000

District 3, HCM 722700

District 4, HCM 754000

District 5, HCM 749000

District 6, HCM 746000

District 7, HCM 756000

District 8, HCM 751000

District 9, HCM 715000

District 10, HCM 740500

District 11, HCM 743000

District 12, HCM 729110

Phu Nhuan, HCM 725000

Binh Thanh, HCM 717000

Tan Binh, HCM 736090

Binh Tan, HCM 762000

Go Vap, HCM 727000

Tan Phu, HCM 760000

Thu Duc, HCM 721400
What do people say about Ho Chi Minh City Museum of Fine Arts, 700000?
Worth a visit. The buildings themselves are quite gorgeous, and there are some beautiful art pieces. The pictures do not do them justice; you really have to see them in real life to appreciate how beautiful they are. This museum has the potential to be so much more, and I hope to see its growth in the future.

The displayed works were great, but what mesmerized me was the museum building itself. Such a beautiful art deco structure with stained glass windows, beautiful doorways, patterned tiles, French windows, a vintage elevator (not in use), and sconces and chandeliers! I just couldn't get enough of this place!…

I'm not a huge art fan, but I really enjoyed a few hours here. There are three buildings with multiple floors full of art. There are lots of different types and lots of beautiful pieces. Beautiful collection of fine art paintings that span decades and artists, providing an intimate understanding of the Vietnamese people and their personal and communal struggles and pleasures. A wonderful way to enjoy your visit to Ho Chi Minh City!

Beautifully faded grandeur, incredible French colonial architecture, and lots of character Brilliantly diverse exhibits show off a multitude of fine works from artists both domestic and international. The final building shows centuries-old artistic antiquities.

Features exhibitions from many local artists, both past and present. It reflects the cultural consciousness of South Vietnam, still heavily shaped by the war. From wartime art by soldiers to modern pieces about scars, there is a lot to see. Besides, you can also see lots of abstract art and some sculptures related to religious history. It's definitely worth the entrance fee, considering how much content there is. Good rainy season activity for sure.
Map & Direction

***
People also search: best places to Visit in Vietnam, best places to visit in Ho Chi Minh City, best tourist attractions in Vietnam, best tourist attractions in Ho Chi Minh City – Try A Place – Best Internet marketing services for small businesses: If you don't try, you'll never know, where the best places near you are! Please like our posts, comment on them and share them. Keep in touch with us through our Facebook Fanpage, Instagram, Twitter, Pinterest, and LinkedIn…to get the latest news, especially about discounts and coupons for services near you.
Watch more: Ho Chi Minh City Museum of Fine Arts on Tiktok | Fine Art Museum on Shorts | Ho Chi Minh City Museum of Fine Arts on Reel. Explore it!
Sources from happy customers: Google Business Profile | Facebook | Instagram | Tripadvisor.