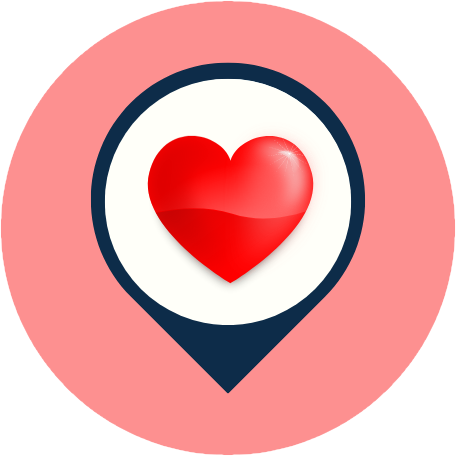 Description
❤️ Ten Thousand Buddha Temple in Ho Chi Minh City, Vietnam with ⏰ hours, address, map, directions, prices, photos, ☎️ phone, reviews…One of the best tourist attractions in Ho Chi Minh City.
Have you ever been to this place in Ho Chi Minh City,  Vietnam? If you haven't gone yet, you should check it out!
About Ten Thousand Buddha Temple in Ho Chi Minh City, VN 700000
Temple with an ornate hall where 3 large Buddha figures are framed by thousands of smaller statues.

The Ten Thousand Buddha Pagoda (Vietnamese: Chua Van Phat) is built on an area of 600 square meters. Each floor of the pagoda (1st, 2nd, 3rd, and 4th floors) contains several statues. The principal place of worship is located on the fourth (top) floor. The principal entrance is located at the alley's beginning. After a 40-meter walk, guests arrive at the pagoda's main entrance.

On the square pillars that support the main entrance, Chinese characters have been carved. The two roofs of the gate are decorated with glazed green tiles, white dragon ornamentation, a Dharma wheel, and a lotus flower. The black signboard displayed the pagoda's Chinese name.

The main gate is located at the beginning of the 40-meter-long lane, while the pagoda is located at its conclusion. They have parked their motorcycles in front of the alley's residences. Here, tourists can observe authentic Saigon local life: small food and drink vendors and locals drinking tea and coffee while conversing in the alley. Vietnam Silver House in the Alley is a great place to experience and purchase Vietnamese-style silver jewelry.

The entry canopy's ceiling is exquisitely tiled with green tiles, and its columns are made of granite. Green-glazed tiles, golden designs, dragons, unicorns, and floral motifs adorn the margins. On the vertical panel of crimson and gold, the Chinese name of the pagoda was inscribed. The pillars' apexes are adorned with dragon ornamentation.
If you visit Ho Chi Minh City and look for a place to visit, you might want to check out Ten Thousand Buddha Temple. This place has been around for years and is known for its good service and landscapes. Ten Thousand Buddha Temple is a great place to visit with friends and family.
❤️You can experience happiness by going to Ten Thousand Buddha Temple 700000, which is located ⭐at 66/14 Nghia Thuc Street, Ward 5, District 5, Ho Chi Minh City, VN 700000.✅ There is the address of this place. If anything about the address, phone number, website, or fan page is wrong or has changed, please let us know… Tell us to make sure everyone knows about this favorite place. Have a good time!
Top things to do at Ten Thousand Buddha Temple in Ho Chi Minh City, 700000
❤️ Ten Thousand Buddha Temple in Ho Chi Minh City, VN 700000 would be a great place for you to visit,⭐ with the best activities and events such as✅ meditation, worship & pilgrimage, family-friendly, kid-friendly, and more…
Opening Hours
What do people say about Ten Thousand Buddha Temple, 700000?
I have been here so many times now, but it never gets old. 10,000 tiny little Buddhas, all numbered on every petal of every lotus. It's incredible! Very welcoming pagoda with friendly residents; highly recommend a visit!

The beautiful temple interior is highlighted by the "10,000 Buddhas" on the top floor. Great place to drop a prayer and thanks 🙏🏼.Tranquility in the city… …

The most beautiful and peaceful Buddhist temple I've ever visited! It was quiet and clean, and despite it being Tet weekend, it wasn't crowded. Very welcoming to foreigners and hidden in a small alleyway. I highly recommend it.

Gorgeous temple with an amazing display. We went with a tour guide that took us here, and it was one of our favorite stops.

An extraordinary temple, with not just 10,000 Buddha images but also thousands of mini shrines for everyday people, all in a deep haze of incense smoke.

Amazing places like the Temple of Ten Thousand Buddha, with its ancient and mysterious architecture located in District 5, are worth a visit.

I was hesitant to write a review, as this is a hidden treasure and should not get spoiled by tourists taking their selfies and creating Instagram posts. It's beautiful and overwhelming. A collection of thousands of Buddhas and a sacred place.

Very interesting temple. The shrine room on the fifth floor is simply amazing. There are small Buddha statues in small compartments on every wall. We went on a weekday morning, and there weren't many people, but we were lucky enough to capture the praying ceremony.

A beautiful, calm, and spiritual pagoda to visit while in Saigon Every corner is a visual treat, and learning about the significance and history of the pagoda was great.
Nearby zip codes close to this place
District 1, HCM 710000

District 2, HCM 713000

District 3, HCM 722700

District 4, HCM 754000

District 5, HCM 749000

District 6, HCM 746000

District 7, HCM 756000

District 8, HCM 751000

District 9, HCM 715000

District 10, HCM 740500

District 11, HCM 743000

District 12, HCM 729110

Phu Nhuan, HCM 725000

Binh Thanh, HCM 717000

Tan Binh, HCM 736090

Binh Tan, HCM 762000

Go Vap, HCM 727000

Tan Phu, HCM 760000

Thu Duc, HCM 721400

Binh Chanh, HCM 738000

Can Gio, HCM 759000

Hoc Mon, HCM 731000

Cu Chi, HCM 733000

Nha Be, HCM 758000
Map & Direction

***
People also search: best places to Visit in Vietnam, best places to visit in Ho Chi Minh City, best tourist attractions in Vietnam, best tourist attractions in Ho Chi Minh City – Try A Place – Best Internet marketing services for small businesses: If you don't try, you'll never know, where the best places near you are! Please like our posts, comment on them, and share them. Keep in touch with us through our Facebook Fanpage, Instagram, Twitter, Pinterest, and LinkedIn…to get the latest news, especially about discounts and coupons for services near you.
Watch more: Ten Thousand Buddha Temple Vietnam on Tiktok | Ten Thousand Buddha Temple 700000 on Shorts | Ten Thousand Buddha Temple Ho Chi Minh City on Reel. Explore it!
Sources from happy customers: Google Business Profile | Facebook | Instagram | Tripadvisor.