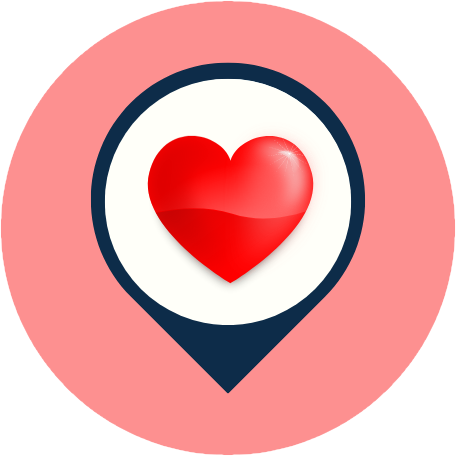 Description
❤️ Vinh Nghiem Buddhist Temple in Ho Chi Minh City, Vietnam with ⏰ hours, address, map, directions, prices, photos, ☎️ phone, reviews…One of the best tourist attractions in Ho Chi Minh City.
Have you ever been to this place in Ho Chi Minh City,  Vietnam? If you haven't gone yet, you should check it out!
About Vinh Nghiem Buddhist Temple in Ho Chi Minh City, VN 700000
Sprawling Buddhist temple with traditional architecture, a 25m-tall tower & a vegetarian restaurant.

Vĩnh Nghiêm Pagoda (Chùa Vĩnh Nghiêm; literally Ever Solemn) is a pagoda with an area of 6,000 square meters (65,000 sq ft). This is the first pagoda in Vietnam to be built in Vietnamese traditional architecture style but with concrete. The highest structure in this pagoda is the 7-story, 40-metre-high (130 ft) tower. This pagoda houses and worships one Buddha and two bodhisattvas: Gautama Buddha, Manjusri, and Samantabhadra.

In 1964, two monks Thích Tâm Giác and Thích Thanh Kiểm originally from the North came South Vietnam from North Vietnam to spread Buddhism and started the construction of Vinh Nghiem Pagoda. The model and namesake of the pagoda was the 11th-century Vinh Nghiem Buddhist temple in Đức La Village, Trí Yên Commune, Yên Dũng District, Bắc Giang Province, which dates from the reign of Lý Thái Tổ during the Lý dynasty. The village was once a major center of Buddhist teaching and the Trúc Lâm sect of Vietnamese Buddhism.
If you visit Ho Chi Minh City and look for a tourist attraction, you might want to check out Vinh Nghiem Buddhist Temple. This place has been around for years and is known for its good service and landscapes. Vinh Nghiem Buddhist Temple is a great place to visit with friends and family.
❤️You can experience happiness by going to Vinh Nghiem Buddhist Temple 700000, which is located ⭐at 339 Nam Ky Khoi nghia, Ward 7, District 3, Ho Chi Minh City, VN 700000.✅ There is the address of this place. If anything about the address, phone number, website, or fan page is wrong or has changed, please let us know… Tell us to make sure everyone knows about this favorite place. Have a good time!
Top things to do at Vinh Nghiem Buddhist Temple in Ho Chi Minh City, 700000
❤️ Vinh Nghiem Buddhist Temple in Ho Chi Minh City, VN 700000 would be a great place for you to visit,⭐ with the best activities and events such as✅ meditation, worship & pilgrimage, merch, family-friendly, kid-friendly, and more…
Nearby zip codes close to this place
District 1, HCM 710000

District 2, HCM 713000

District 3, HCM 722700

District 4, HCM 754000

District 5, HCM 749000

District 6, HCM 746000

District 7, HCM 756000

District 8, HCM 751000

District 9, HCM 715000

District 10, HCM 740500

District 11, HCM 743000

District 12, HCM 729110

Phu Nhuan, HCM 725000

Binh Thanh, HCM 717000

Tan Binh, HCM 736090

Binh Tan, HCM 762000

Go Vap, HCM 727000

Tan Phu, HCM 760000

Thu Duc, HCM 721400

Binh Chanh, HCM 738000

Can Gio, HCM 759000

Hoc Mon, HCM 731000

Cu Chi, HCM 733000

Nha Be, HCM 758000
What do people say about Vinh Nghiem Buddhist Temple, 700000?
It is a very nice temple in Saigon; if you have some spare time, check it out. It is good and will deliver some pretty sights, but you will probably not take longer than 30 minutes to see everything.

This is a beautiful, relaxing location for praying for your relatives who have left the physical world. We had lunch at the vegan restaurant on site prior to strolling the grounds. I think I may have had a congee here on my first trip to Vietnam.

Very close to the river and the pink cathedral, it's a nice structure with impressive statues and decorations. The atmosphere is relaxing.

Large pagoda with parking inside and outside the temple. It's a little sunny in the afternoon, and the first lunar month and full moon days are extremely crowded. Perhaps going on weekdays will be less crowded.

Vinh Nghiem Pagoda was built in 1964 and completed in 1971. The pagoda is more than 6,000 square meters wide, with a curved tiled roof architecture and meticulous carvings and sculptures that attract thousands of visitors every year. As one of the temples with a unique and modern design in Saigon, Vinh Nghiem Pagoda still retains its purity and peace in the heart of the city. If you travel to Saigon, you must definitely visit this special temple.

There is a great temple in Vietnam where quite a lot of people come to pay respects. It is large, with a lotus flower seller in front, and inside there is a large Buddha image. Walking around the back area, there are also various statues. In addition, this temple is also next to the main road, so you can travel easily.
Map & Direction

***
People also search: best places to Visit in Vietnam, best places to visit in Ho Chi Minh City, best tourist attractions in Vietnam, best tourist attractions in Ho Chi Minh City – Try A Place – Best Internet marketing services for small businesses: If you don't try, you'll never know, where the best places near you are! Please like our posts, comment on them, and share them. Keep in touch with us through our Facebook Fanpage, Instagram, Twitter, Pinterest, and LinkedIn…to get the latest news, especially about discounts and coupons for services near you.
Watch more: Vinh Nghiem Temple on Tiktok | Vinh Nghiem Pagoda 700000 on Shorts | Vinh Nghiem Buddhist Temple on Reel. Explore it!
Sources from happy customers: Google Business Profile | Facebook | Instagram | Tripadvisor.