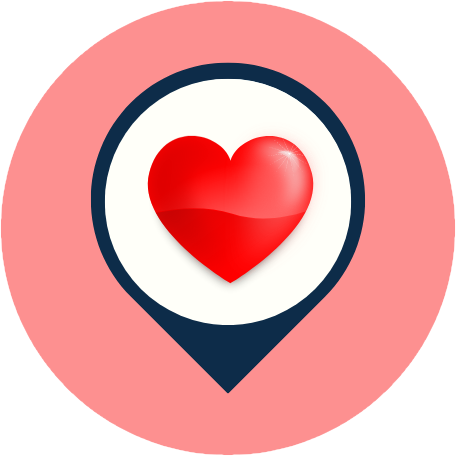 Description
❤️ Dong Tam Snake Farm in Tien Giang, Vietnam with ⏰ hours, address, map, directions, prices, photos, ☎️ phone, reviews…One of the top things to do in Tien Giang. Have you ever been to this place in the Mekong Delta, Vietnam? If you haven't gone yet, you should check it out!
About Dong Tam Snake Farm in Tien Giang, 840000, Mekong Delta
A special zoo with around 50 species of snake & other animals, plus a research center for snake-bite treatments.

Dong Tam Snake Farm is a place for animals to have a peaceful life without the impact of man. There, tourists can see a lot of researched snakes, which are extremely aggressive and even capable of spitting poison, and other snake-based medicines are produced to save lives. The farm covers 12 hectares, including simulated wilderness areas, surrounded by ditches for snakes as well as areas for other animals like sheep, ostriches, yellow tortoises, tigers, crocodiles, and so on. During a trip to the World of Snakes, you will be informed about Dong Tam Farm's history, offered information about how to treat snakebites, and demonstrated venom extraction and some of its uses.

Luckily, coming to this farm, you will have the chance to see how 500 snakes are taken venom at a time. This venom will be used to process medicine and for other purposes. If you are afraid of snakes, you shouldn't get too close to cages, as there are many poisonous snakes like copperheads, dendrophis that lie in branches, or snakes crawling out of their holes. Here, you can take a lot of photographs of the cobras, which are kept in an open pit. Normally, they will not harm you if you ignore them. Yet they will strike if they are provoked. On the other hand, though, the pythons are docile enough to be taken out of their cages and handled but be warned that the larger ones are capable of strangling a human.
If you visit Tien Giang and look for a place to visit, you might want to check out Dong Tam Snake Farm. This place has been around for years and is known for its good service and landscapes. Dong Tam Snake Farm is a great place to visit with friends and family. This is one of the best places to Visit in Tien Giang.
❤️You can experience happiness by going to Dong Tam Snake Farm 840000, which is located ⭐at Tan Thuan B Hamlet, Binh Duc Commune, Chau Thanh District, Tien Giang, 840000 Mekong Delta, Vietnam.✅ There is the address of this place. If anything about the address, phone number, website, or fan page is wrong or has changed, please let us know… Tell us to make sure everyone knows about this favorite place. Have a good time!
Top things to do at Dong Tam Snake Farm in Tien Giang, 840000
❤️ Dong Tam Snake Farm in Tien Giang, 840000, Mekong Delta would be a great place for you to visit,⭐ with the best activities and events such as✅ exhibits, merch, family-friendly, kid-friendly, and more…
Opening Hours
What do people say about Dong Tam Snake Farm, Mekong Delta, Vietnam?
A good place to understand how a snake lives. They also have other animals like ostriches, birds, crocodiles, etc. You will know how to deal with snake bites.

A good place to stop when going to or coming back from the Mekong Delta The entrance fee is quite cheap, and there are quite a lot of animals. It seems to be well maintained (but hard to tell as a visitor).

Cobras, kraits, and some highly venomous animals listed in Vietnam's Red Data Book are bred in special cages in the shape of holes or small shelters in the wild. Those snakes are very dangerous; they can even kill people with their venom. When opening the cages' doors to feed them, the keeper must be extremely careful so that the hungry snakes don't dash out of the cages and attack him. Not only that, the keeper also takes good care of the snakes to ensure they are always healthy.

If you have had the idea that snakes are scary and extremely dangerous, Snake Farm will help change your thoughts and opinions. Actually, there are lots of snake species that are quite friendly and not venomous. You can play with them and learn more about their wildlife. If you are lucky enough, you can witness venom extraction from experts.

Starting as a side business of the local army forte, this place has long been known as the emergency center for snake bite accidents, venom R&D, and snake farms. Due to increasing visitors, the clinic has now become a tourist destination with its botanical gardens and zoo of hundreds of tropical species!
Nearby zip codes close to this place
Ho Chi Minh City, 700000

Ben Tre, 930000

Long An, 850000

Vinh Long, 890000

Can Tho, 900000

An Giang, 880000

Bac Lieu, 960000

Soc Trang, 950000

Ca Mau, 970000

Dong Thap, 810000

Kien Giang, 920000

Hau Giang, 910000

Tra Vinh, 870000
Map & Direction

***
People also search: Best Tourist Attractions in Mekong Delta, Best Places to Visit in Mekong Delta, Best Places to Visit in Vietnam, Best Tourist Attractions in Vietnam, Top Things to Do in Vietnam, Top Things to Do in Mekong Delta – Try A Place – Best Internet marketing services for small businesses: If you don't try, you'll never know, where the best places near you are! Please like our posts, comment on them, and share them. Keep in touch with us through our Facebook Fanpage, Instagram, Twitter, Pinterest, and LinkedIn…to get the latest news, especially about discounts and coupons for services near you.
Watch more: Snake Farm Vietnam on Tiktok | Dong Tam Snake Farm 840000 on Shorts | Snake Farm in Mekong Delta on Reel. Explore it!
Sources from happy customers: Google Business Profile | Facebook | Instagram | Tripadvisor.