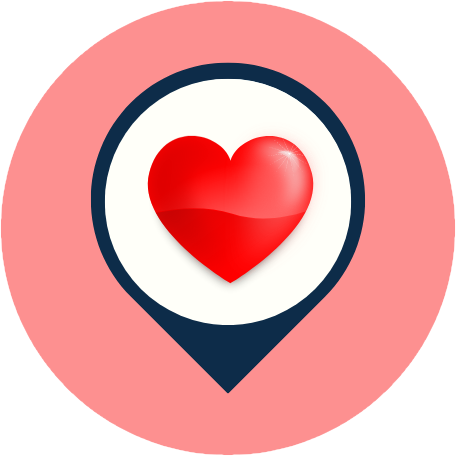 Description
❤️ Quan Am Pagoda in Ho Chi Minh City, Vietnam with ⏰ hours, address, map, directions, prices, photos, ☎️ phone, reviews…One of the best tourist attractions in Ho Chi Minh City.
Have you ever been to this place in Ho Chi Minh City,  Vietnam? If you haven't gone yet, you should check it out!
About Quan Am Pagoda in Ho Chi Minh City, VN 700000
Pagoda devoted to the Guanyin Bodhisattva (Avalokitesvara), featuring courtyards, a garden & a pond.

Quan Am Temple is a Chinese-style Buddhist temple located on Lao Tu Street in Cho Lon, District 5, Ho Chi Minh City, Vietnam. Founded in the 19th century, it is dedicated to Guanyin, the Chinese goddess of mercy and the Chinese form of the bodhisattva Avalokiteshvara. The pagoda is popular among both Vietnamese and Chinese Buddhists; most of its inscriptions are in Chinese characters, but some have had Vietnamese labels added. In addition to veneration of Guanyin and the teachings of the Buddha, the pagoda also includes Pure Land worship of the Amitabha Buddha, elements of Taoism, and the folk worship of the Fujianese sea goddess Mazu in her role as the "Queen of Heaven"(Thien Hau).

The temple was built by Hokkien immigrants to the city in the late 19th century.
If you visit Ho Chi Minh City and look for a tourist attraction, you might want to check out Quan Am Pagoda. This place has been around for years and is known for its good service and landscapes. Quan Am Pagoda is a great place to visit with friends and family.
❤️You can experience happiness by going to Quan Am Pagoda 700000, which is located ⭐at 12 Lao Tu Street, Ward 11, District 5, Ho Chi Minh City, VN 700000.✅ There is the address of this place. If anything about the address, phone number, website, or fan page is wrong or has changed, please let us know… Tell us to make sure everyone knows about this favorite place. Have a good time!
Top things to do at Quan Am Pagoda in Ho Chi Minh City, 700000
❤️ Quan Am Pagoda in Ho Chi Minh City, VN 700000 would be a great place for you to visit,⭐ with the best activities and events such as✅ meditation, worship & pilgrimage, family-friendly, kid-friendly, and more…
Opening Hours
What do people say about Quan Am Pagoda, 700000?
Very solemn temple, not famous to tourists. The images and intricate details on the walls and pillars were fascinating. Nice pagoda in the Cholon area. Very authentic atmosphere and very well-kept facilities.

Quan Am Pagoda—On Lang Assembly Hall is one of the tourist attractions in Saigon for those who love Chinese architecture. On Lang Assembly Hall in District 5 is also known as On Lang Temple because it worships Thien Hau inside. But the most popular name is Quan Am Pagoda. The Assembly Hall was built on a quite busy street in the Cho Lon area. "On Lang Pagoda", Ong Pagoda in District 5, Ba Thien Hau Pagoda, and the Assembly Hall of Nghia An have been and are spiritual tourist destinations visited by many tourists.

The temple has ancient architecture in the Chinese style, and dignified worship, and is good for foreign and domestic tourists to pray for peace and to relieve bad luck.

In front of the temple gate, there are shops selling offerings and flowers. Go to any store to buy offerings. You can ask about how to worship and be guided to worship. There is an offering service if you do not know how to worship (services have a fee; you should ask in advance to prepare money).

This temple is famous for being a place to ask for forgiveness, overcome the pitfalls of bad luck, and ask for luck at work. It was my first time going to this temple; I was introduced by a friend. The process of offering is quite round; those who are just going for the first time are not familiar with it. You can consider going to a few places selling offerings outside to ask for help; the cost depends on the number of offerings.
Nearby zip codes close to this place
District 1, HCM 710000

District 2, HCM 713000

District 3, HCM 722700

District 4, HCM 754000

District 5, HCM 749000

District 6, HCM 746000

District 7, HCM 756000

District 8, HCM 751000

District 9, HCM 715000

District 10, HCM 740500

District 11, HCM 743000

District 12, HCM 729110

Phu Nhuan, HCM 725000

Binh Thanh, HCM 717000

Tan Binh, HCM 736090

Binh Tan, HCM 762000

Go Vap, HCM 727000

Tan Phu, HCM 760000

Thu Duc, HCM 721400

Binh Chanh, HCM 738000

Can Gio, HCM 759000

Hoc Mon, HCM 731000

Cu Chi, HCM 733000

Nha Be, HCM 758000
Map & Direction

***
People also search: best places to Visit in Vietnam, best places to visit in Ho Chi Minh City, best tourist attractions in Vietnam, best tourist attractions in Ho Chi Minh City – Try A Place – Best Internet marketing services for small businesses: If you don't try, you'll never know, where the best places near you are! Please like our posts, comment on them, and share them. Keep in touch with us through our Facebook Fanpage, Instagram, Twitter, Pinterest, and LinkedIn…to get the latest news, especially about discounts and coupons for services near you.
Watch more: Quan Am Pagoda Vietnam on Tiktok | Quan Am Pagoda 700000 on Shorts | Quan Am Pagoda Ho Chi Minh City on Reel. Explore it!
Sources from happy customers: Google Business Profile | Facebook | Instagram | Tripadvisor.