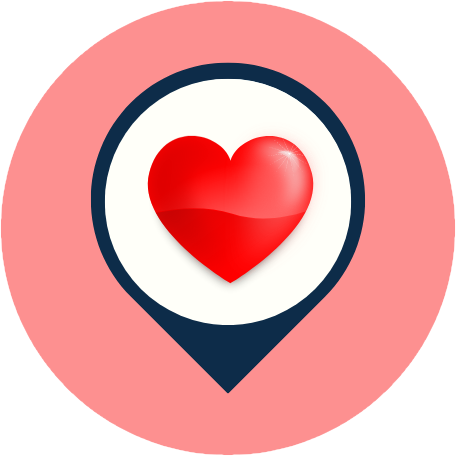 Description
❤️ Buu Lam Pagoda in Tien Giang, Vietnam with ⏰ hours, address, map, directions, prices, photos, ☎️ phone, reviews…One of the top things to do in Tien Giang. Have you ever been to this place in the Mekong Delta, Vietnam? If you haven't gone yet, you should check it out!
About Buu Lam Pagoda in Tien Giang, 840000, Mekong Delta
The pagoda was built by Mrs. Nguyen Thi Dat in 1803. The pagoda has passed through 10 generations; the first abbot is Venerable Tu Lam, formerly at Hoi Ton Pagoda (Ben Tre). Venerable Thien Truong restored the temple in 1905.

This Buddhist temple worships the Northern Buddhist style of the Lam Te Chanh Tong lineage in the South. The pagoda was built in 3 parts: the front hall, the main hall, and the rear of the temple, all located on a 1m high platform with an area of 987 m2. 

The fish-scale tile roof consists of two layers of spaced roofs. The facade is decorated with beautiful patterns. On the altar of the main hall is a sitting statue of Amitabha Buddha with a kind face, surrounded by large and small statues of Buddhas, Bodhisattvas, and Arhats made of various materials with different looks. The main hall is decorated with nine sets of blue covers with delicate motifs and lines. 

The set of robes in front of the main altar is elaborately carved with the set of "Cuu Long Phu Thuy" and a pair of dragon pillars painted in iridescent gold. The rest of the sets of envelopes are carved with a maiden bird, a phoenix, a letter, a peony, a pheasant, and motifs of the four spirits, the four precious stones, the lotus, etc. Besides, the art of wood carving is also shown. 

On 12 non-floored diaphragms is a 20-cm-thick wooden board, carved in 2 to 3 layers with elaborately and vividly shown patterns, around which are carved four spirits, two dragon paintings,… Those are engraved works. Braille is very unique, made by the talented and skillful hands of carvers over 100 years ago.
If you visit Tien Giang and look for a place to visit, you might want to check out Buu Lam Pagoda. This place has been around for years and is known for its good service and landscapes. Buu Lam Pagoda is a great place to visit with friends and family. This is one of the best places to Visit in Tien Giang.
❤️You can experience happiness by going to Buu Lam Pagoda 840000, which is located ⭐at 162B Nguyen Van Giac, Ward 3, My Tho City, Tien Giang, 840000 Mekong Delta, Vietnam.✅ There is the address of this place. If anything about the address, phone number, website, or fan page is wrong or has changed, please let us know… Tell us to make sure everyone knows about this favorite place. Have a good time!
Top things to do at Buu Lam Pagoda in Tien Giang, 840000
❤️ Buu Lam Pagoda in Tien Giang, 840000, Mekong Delta would be a great place for you to visit,⭐ with the best activities and events such as✅ meditation, worship & pilgrimage, family-friendly, kid-friendly, and more…
Opening Hours
What do people say about Buu Lam Pagoda, Mekong Delta, Vietnam?
One of the ancient pagodas in My Tho, Tien Giang Province, Viet Nam. This pagoda is less famous to foreigners than Vinh Trang Pagoda; it welcomes a small number of tourists, so it still maintains a quiet and formal atmosphere. This is a great place to visit if you come to My Tho City.

The temple is spacious and clean. The day I visited, the main hall was closed, so I walked outside.

Buu Lam ancient temple has been a beautiful temple for more than two hundred years, still keeping the characteristics of the Mekong Delta!

This is one of the ancient pagodas in My Tho; it is said to be very sacred. People can go at the beginning of the year or on the full moon and the first day of the year to pray for peace, worship stars, and worship Buddha. The temple has a small main hall, but there are still many old buildings and a beautiful campus. People can come to take pictures and visit Buddha.

The temple is clean, and cool inside, and has old architecture. The temple was renovated step by step under the efforts of the monks at the temple, especially Master Hieu. Master Hieu, who is simple, friendly, and very gentle, said: It is hoped that the pagoda will have many Buddhists who will provide financial support to repair and keep it further because the pagoda is also degraded in many places.
Nearby zip codes close to this place
Ho Chi Minh City, 700000

Ben Tre, 930000

Long An, 850000

Vinh Long, 890000

Can Tho, 900000

An Giang, 880000

Bac Lieu, 960000

Soc Trang, 950000

Ca Mau, 970000

Dong Thap, 810000

Kien Giang, 920000

Hau Giang, 910000

Tra Vinh, 870000
Map & Direction

***
People also search: Best Tourist Attractions in Mekong Delta, Best Places to Visit in Mekong Delta, Best Places to Visit in Vietnam, Best Tourist Attractions in Vietnam, Top Things to Do in Vietnam, Top Things to Do in Mekong Delta – Try A Place – Best Internet marketing services for small businesses: If you don't try, you'll never know, where the best places near you are! Please like our posts, comment on them, and share them. Keep in touch with us through our Facebook Fanpage, Instagram, Twitter, Pinterest, and LinkedIn…to get the latest news, especially about discounts and coupons for services near you.
Watch more: Buu Lam Buddhist Temple Vietnam on Tiktok | Buu Lam Pagoda 840000 on Youtube | Buddhist Temple in Mekong Delta on Facebook. Explore it!
Sources from happy customers: Google Business Profile | Facebook | Instagram | Tripadvisor.