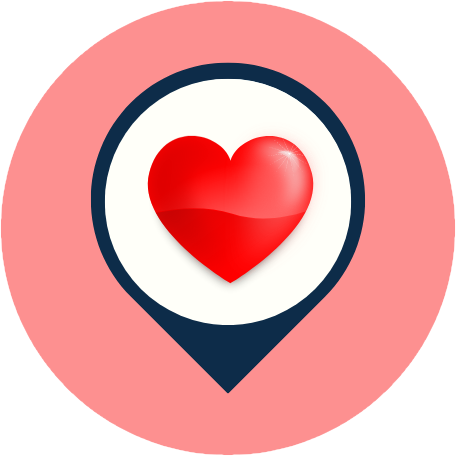 Description
❤️ Sri Thenday Yutthapani Temple in Ho Chi Minh City, Vietnam with ⏰ hours, address, map, directions, prices, photos, ☎️ phone, reviews…One of the best tourist attractions in Ho Chi Minh City.
Have you ever been to this place in Ho Chi Minh City,  Vietnam? If you haven't gone yet, you should check it out!
About Sri Thenday Yutthapani Temple in Ho Chi Minh City, VN 700000
Among the three more well-known Hindu temples in Saigon, this is the best, and they still keep very traditional Hindu practices like the burning of the camphor lamp during puja. The man in charge of this temple has his roots in Madras, India, and he has kept it very authentic as opposed to the other temples where Khmer priests were used. They also invited Brahmin priests from Malaysia when they consecrated the new murti (God statue). Lord Muruga as Dandayuthapani is the main deity, but typically Lord Ganesha, Lord Shiva, and Durga are worshipped too, with Krishna as Jagannath. Facing the main shrine is a stone peacock, which is the Vahana or vehicle of Muruga. The temple also has a stunning silver chariot with Lord Muruga and his two wives. His guardian, Idumban, is also present in the temple.
If you visit Ho Chi Minh City and look for a place to visit, you might want to check out Sri Thenday Yutthapani Temple. This place has been around for years and is known for its good service and landscapes. Sri Thenday Yutthapani Temple is a great place to visit with friends and family.
❤️You can experience happiness by going to Sri Thenday Yutthapani Temple 700000, which is located ⭐at 66 Ton That Thiep Street, Ben Nghe Ward, District 1, Ho Chi Minh City, VN 700000.✅ There is the address of this place. If anything about the address, phone number, website, or fan page is wrong or has changed, please let us know… Tell us to make sure everyone knows about this favorite place. Have a good time!
Top things to do at Sri Thenday Yutthapani Temple in Ho Chi Minh City, 700000
❤️ Sri Thenday Yutthapani Temple in Ho Chi Minh City, VN 700000 would be a great place for you to visit,⭐ with the best activities and events such as✅ meditation, worship & pilgrimage, family-friendly, kid-friendly, and more…
Opening Hours
What do people say about Sri Thenday Yutthapani Temple, 700000?
Divine connect.  For South Indian Tamil people away from temples, this place is a good retreat.

A little corner of India in Vietnam! A spacious Hindu temple that is free to walk around (remove your shoes from the central prayer area). There is a stairway to the roof, giving good views of the surrounding skyscrapers. There is a donation box at the main entrance.

Murugappa Swamy Temple in downtown Saigon is a small, well-maintained temple.

This is the only Hindu temple in Ho Chi Minh City, Vietnam, where Durga Puja is celebrated every year, and lots of Indians join over there.

A lovely temple across from the shopping mall. Make sure you climb the ladder and see the sculpture on the roof.

It's god-calling when you land in a new country and get to know that there's a Hindu temple next to your office! Spacious and serene! While he's in the heart of the city. Once inside, you can feel the calm ambiance of this lovely temple.

Beautiful Hindu temple in the middle of a busy city. Take off your shoes before getting in or bring your shoes to access the rooftop. Nice look down on the street.

Do go up to see the tower over the inner sanctum, and if you see the man in charge, he can show you photos of how the ceremonies were conducted in a traditional Indian way. There is also a stunning image of Muruga as Shammugam, his six-faced form.
Nearby zip codes close to this place
District 1, HCM 710000

District 2, HCM 713000

District 3, HCM 722700

District 4, HCM 754000

District 5, HCM 749000

District 6, HCM 746000

District 7, HCM 756000

District 8, HCM 751000

District 9, HCM 715000

District 10, HCM 740500

District 11, HCM 743000

District 12, HCM 729110

Phu Nhuan, HCM 725000

Binh Thanh, HCM 717000

Tan Binh, HCM 736090

Binh Tan, HCM 762000

Go Vap, HCM 727000

Tan Phu, HCM 760000

Thu Duc, HCM 721400

Binh Chanh, HCM 738000

Can Gio, HCM 759000

Hoc Mon, HCM 731000

Cu Chi, HCM 733000

Nha Be, HCM 758000
Map & Direction

***
People also search: best places to Visit in Vietnam, best places to visit in Ho Chi Minh City, best tourist attractions in Vietnam, best tourist attractions in Ho Chi Minh City – Try A Place – Best Internet marketing services for small businesses: If you don't try, you'll never know, where the best places near you are! Please like our posts, comment on them, and share them. Keep in touch with us through our Facebook Fanpage, Instagram, Twitter, Pinterest, and LinkedIn…to get the latest news, especially about discounts and coupons for services near you.
Watch more: Sri Thenday Yutthapani Temple Vietnam on Tiktok | Sri Thenday Yutthapani Temple 700000 on Shorts | Sri Thenday Yutthapani Temple Ho Chi Minh City on Reel. Explore it!
Sources from happy customers: Google Business Profile | Facebook | Instagram | Tripadvisor.