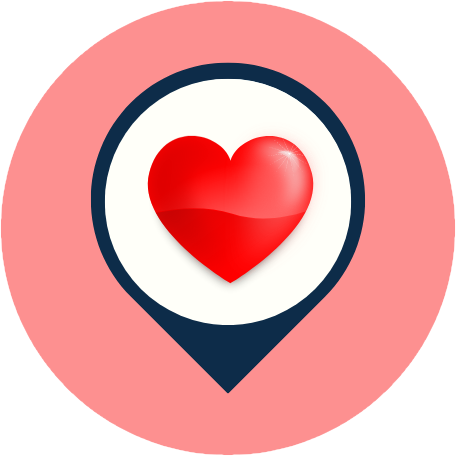 Description
❤️ Vien Minh Pagoda in Ben Tre, Vietnam with ⏰ hours, address, map, directions, prices, photos, ☎️ phone, reviews…One of the top things to do in Ben Tre. Have you ever been to this place in the Mekong Delta, Vietnam? If you haven't gone yet, you should check it out!
About Vien Minh Pagoda in Ben Tre, 930000, Mekong Delta
Vien Minh Pagoda was built in 1874 and has an area of 3358 m2. This place was originally a temple worshiping Quan Cong. At first, the pagoda was only built rudimentarily and narrowly, worshiping Buddha and the statue of Quan Thanh De, in accordance with the beliefs of the Chinese and Vietnamese people. From 1951 to 1959, the pagoda was rebuilt, and the architecture remains intact to this day. In 2002, the pagoda was restored and made more spacious. In the front yard, there are two more statues of Avalokiteśvara standing on a 3-meter-high lotus stand with cranes on both sides and a 7-meter-high Shakyamuni Buddha statue. The main hall area is also solemnly decorated.
If you visit Ben Tre and look for a place to visit, you might want to check out Vien Minh Pagoda. This place has been around for years and is known for its good service and landscapes. Vien Minh Pagoda is a great place to visit with friends and family. This is one of the best places to Visit in Ben Tre.
❤️You can experience happiness by going to Vien Minh Pagoda 930000, which is located ⭐at 156 Nguyen Dinh Chieu Street, An Hoi Ward, Ben Tre, 930000 Mekong Delta, Vietnam.✅ There is the address of this place. If anything about the address, phone number, website, or fan page is wrong or has changed, please let us know… Tell us to make sure everyone knows about this favorite place. Have a good time!
Top things to do at Vien Minh Pagoda in Ben Tre, 930000
❤️ Vien Minh Pagoda in Ben Tre, 930000, Mekong Delta would be a great place for you to visit,⭐ with the best activities and events such as✅ meditation, worship & pilgrimage, education, family-friendly, kid-friendly, and more…
Opening Hours
Mon-Sun: 7 am – 9 pm (afternoon break: 11 am – 1 pm)
What do people say about Vien Minh Pagoda, Mekong Delta, Vietnam?
The pagoda is located in the center of Ben Tre city. The pagoda is where Ben Tre Buddhist Intermediate School is located. Good place for anyone who learns about Buddhism!

The pagoda has a long history in Ben Tre. Although located in the center of the city, the temple still has a pure character. It is a famous spiritual place of Buddhist followers in Ben Tre.

This is one of the most famous temples in the city. The temple was built with unique architecture. This is a dignified place, so everyone needs to keep order and follow the rules of the temple when entering this temple area. The temple grounds are not as large as other temples, but Buddha is always sacred, so there is no need to worry. When making offerings, you should bring some fruits or flowers to show politeness and respect to the Buddha!
Nearby zip codes close to this place
Ho Chi Minh City, 700000

Tien Giang, 840000

Long An, 850000

Vinh Long, 890000

Can Tho, 900000

An Giang, 880000

Bac Lieu, 960000

Soc Trang, 950000

Ca Mau, 970000

Dong Thap, 810000

Kien Giang, 920000

Hau Giang, 910000

Tra Vinh, 870000
Map & Direction

***
People also search: Best Tourist Attractions in Mekong Delta, Best Places to Visit in Mekong Delta, Best Places to Visit in Vietnam, Best Tourist Attractions in Vietnam, Top Things to Do in Vietnam, Top Things to Do in Mekong Delta – Try A Place – Best Internet marketing services for small businesses: If you don't try, you'll never know, where the best places near you are! Please like our posts, comment on them, and share them. Keep in touch with us through our Facebook Fanpage, Instagram, Twitter, Pinterest, and LinkedIn…to get the latest news, especially about discounts and coupons for services near you.
Watch more: Buddhist Temple in Vietnam on Tiktok | Vien Minh Pagoda 930000 on Youtube | Buddhist Temple in Mekong Delta on Facebook. Explore it!
Sources from happy customers: Google Business Profile | Facebook | Instagram | Tripadvisor.