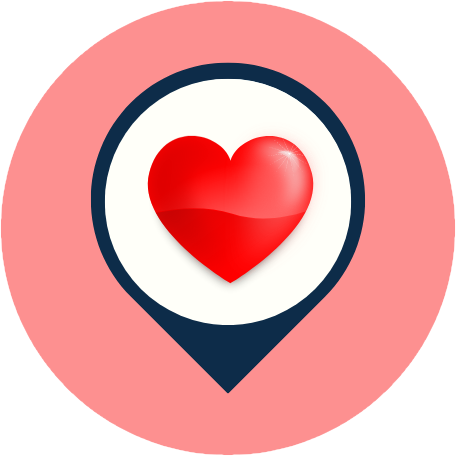 Description
❤️ Coconut Religion Relics in Ben Tre, Vietnam with ⏰ hours, address, map, directions, prices, photos, ☎️ phone, reviews…One of the top things to do in Ben Tre. Have you ever been to this place in the Mekong Delta, Vietnam? If you haven't gone yet, you should check it out!
About Coconut Religion Relics in Ben Tre, 930000, Mekong Delta
The Coconut Religion was founded in 1963 by Vietnamese mystic and scholar Nguyễn Thành Nam, also known as the Coconut Monk, His Coconutship, Prophet of Concord, and Uncle Hai (1909–1990). Nam, who attended a French university, established a floating pagoda in the southern Vietnamese "Coconut Kingdom", in the province of Bến Tre. It is alleged that Nam consumed only coconuts for three years; for that period, he also practiced meditation on a small pavement made from stone. Nam was a candidate for the 1971 South Vietnamese presidential election, but he dropped out after being afraid that he would be arrested and return to his "Coconut Kingdom". Despite his eccentric behavior, the government of Saigon respected him and called Nam a "man of religion". He usually sported a crucifix around his neck and dressed in traditional Buddhist robes.

Estimates of followers of the religion worldwide were 4,000 at its highest. One notable follower was John Steinbeck IV, the son of American novelist John Steinbeck. The religion was labeled a "sect" and was promptly outlawed by the government in 1975.

The Coconut Monk died in unexplained circumstances in 1990, marking the demise of the sect. The Coconut Estate is now serving as a tourist attraction along the Mekong Delta.
If you visit Ben Tre and look for a place to visit, you might want to check out Coconut Religion Relics. This place has been around for years and is known for its good service and landscapes. Coconut Religion Relics is a great place to visit with friends and family. This is one of the best places to Visit in Ben Tre.
❤️You can experience happiness by going to Coconut Religion Relics 930000, which is located ⭐at Tan Vinh, Chau Thanh District, Ben Tre, 930000 Mekong Delta, Vietnam.✅ There is the address of this place. If anything about the address, phone number, website, or fan page is wrong or has changed, please let us know… Tell us to make sure everyone knows about this favorite place. Have a good time!
Top things to do at Coconut Religion Relics in Ben Tre, 930000
❤️ Coconut Religion Relics in Ben Tre, 930000, Mekong Delta would be a great place for you to visit,⭐ with the best activities and events such as✅ sightseeing, meditation, worship & pilgrimage, merch, family-friendly, kid-friendly, and more…
Opening Hours
What do people say about Coconut Religion Relics, Mekong Delta, Vietnam?
The quality of this coconut house Yes, I said coconut. Words cannot describe it. Must see it in person to appreciate it.

It is a great destination for everyone to visit and explore the history of the island. It has a wonderful boat ride with plantations all around. The Dragon pillars have significance, and I paid homage to the place with all my heart. I will visit here again when in Vietnam.

Nice place. So many activities can be enjoyed. Very huge area. Very suitable for family outings. In the restaurant, the food was so delicious.

Such fun. A good mixture of activities and optional extras. We came with a guide as part of a tour, which worked really well.

A nice little island in Ben Tre. We went here on a tour. The tour guide talks a lot about the history of this place and the coconut religion.

A rather unique scenic spot in Ben Tre You can visit the relics of Dao Dua and experience river games in the West. There is a restaurant for visitors to have lunch, and there is a hammock to lie down in after eating.
Nearby zip codes close to this place
Ho Chi Minh City, 700000

Tien Giang, 840000

Long An, 850000

Vinh Long, 890000

Can Tho, 900000

An Giang, 880000

Bac Lieu, 960000

Soc Trang, 950000

Ca Mau, 970000

Dong Thap, 810000

Kien Giang, 920000

Hau Giang, 910000

Tra Vinh, 870000
Map & Direction

***
People also search: Best Tourist Attractions in Mekong Delta, Best Places to Visit in Mekong Delta, Best Places to Visit in Vietnam, Best Tourist Attractions in Vietnam, Top Things to Do in Vietnam, Top Things to Do in Mekong Delta – Try A Place – Best Internet marketing services for small businesses: If you don't try, you'll never know, where the best places near you are! Please like our posts, comment on them, and share them. Keep in touch with us through our Facebook Fanpage, Instagram, Twitter, Pinterest, and LinkedIn…to get the latest news, especially about discounts and coupons for services near you.
Watch more: Coconut Religion in Vietnam on Tiktok | Coconut Religion Relics 930000 on Youtube | Religion Relics in Mekong Delta on Facebook. Explore it!
Sources from happy customers: Google Business Profile | Facebook | Instagram | Tripadvisor.