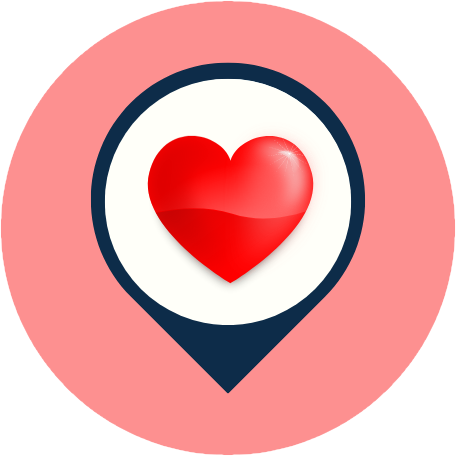 Description
❤️ Giac Ngo Buddhist Temple in Ho Chi Minh City, Vietnam with ⏰ hours, address, map, directions, prices, photos, ☎️ phone, reviews…One of the best tourist attractions in Ho Chi Minh City.
Have you ever been to this place in Ho Chi Minh City,  Vietnam? If you haven't gone yet, you should check it out!
About Giac Ngo Buddhist Temple in Ho Chi Minh City, VN 700000
Multistoried Buddhist temple topped by a small pagoda, with gold Buddha statues & an ornate hall.

The pagoda is very beautiful, dignified, pure, orderly, clean, and airy. The pagoda is 7 floors high, and the highest floor has a tower. The pagoda has classrooms, halls, souvenir areas… The main hall has other delicate sculptures of many small Buddha statues, and in the middle, there are three very large Shakyamuni Buddhas. The temple regularly organizes blood donations, retreats for many ages, and lectures that are always available online. If you pass by here, you should visit once.
If you visit Ho Chi Minh City and look for a place to visit, you might want to check out Giac Ngo Buddhist Temple. This place has been around for years and is known for its good service and landscapes. Giac Ngo Buddhist Temple is a great place to visit with friends and family.
❤️You can experience happiness by going to Giac Ngo Buddhist Temple 700000, which is located ⭐at 92 Nguyen Chi Thanh Street, Ward 2, District 10, Ho Chi Minh City, VN 700000.✅ There is the address of this place. If anything about the address, phone number, website, or fan page is wrong or has changed, please let us know… Tell us to make sure everyone knows about this favorite place. Have a good time!
Top things to do at Giac Ngo Buddhist Temple in Ho Chi Minh City, 700000
❤️ Giac Ngo Buddhist Temple in Ho Chi Minh City, VN 700000 would be a great place for you to visit,⭐ with the best activities and events such as✅ meditation, worship & pilgrimage, family-friendly, kid-friendly, and more…
Opening Hours
What do people say about Giac Ngo Buddhist Temple, 700000?
This temple is magnificent; there are numerous small golden statues adorning the walls, and there are also numerous benches for people to sit on and observe, much like in a stadium.

This is the perfect place for searching for peace, and soul 🙏🙏🙏🙏 Thanks for your help. I'm really appreciative and I love it there. …

The space of the temple is not large and is located in front of Nguyen Chi Thanh Street, District 5, so the pagoda is built high and has an elevator to go upstairs for Buddhists to practice. Specializing in organizing many retreats for Buddhists on Saturdays and Sundays, it is very crowded. Sunday has a peaceful one-day retreat for Buddhists with Dharma lectures for Buddhists to listen to, or there is a Buddhist youth discipline for teenagers.

The pagoda is located in SG, so the area is small, there is no garden, and it has to be built high-rise to meet the number of monks and nuns. The main hall has three large gold-plated Buddha statues and many small Buddhas attached on all four sides. The terrace is quite empty, but it is also a quiet place where you can nestle and watch the blue sky, white clouds, sunrise, sunset, rows of houses, vehicles, and people below…

The merits of Master Thich Nhat Tu for pagodas and Vietnamese Buddhism are so great that they cannot be enumerated. He focused on developing Vietnam's Buddhism, advocating to practice according to the Buddha's words, not blindly not superstitious,…

The temple does not have a large campus, but it is dignified and pure. Everyone who comes for the first time should find a place to park their vehicles according to the instructions of the temple.
Nearby zip codes close to this place
District 1, HCM 710000

District 2, HCM 713000

District 3, HCM 722700

District 4, HCM 754000

District 5, HCM 749000

District 6, HCM 746000

District 7, HCM 756000

District 8, HCM 751000

District 9, HCM 715000

District 10, HCM 740500

District 11, HCM 743000

District 12, HCM 729110

Phu Nhuan, HCM 725000

Binh Thanh, HCM 717000

Tan Binh, HCM 736090

Binh Tan, HCM 762000

Go Vap, HCM 727000

Tan Phu, HCM 760000

Thu Duc, HCM 721400

Binh Chanh, HCM 738000

Can Gio, HCM 759000

Hoc Mon, HCM 731000

Cu Chi, HCM 733000

Nha Be, HCM 758000
Map & Direction

***
People also search: best places to Visit in Vietnam, best places to visit in Ho Chi Minh City, best tourist attractions in Vietnam, best tourist attractions in Ho Chi Minh City – Try A Place – Best Internet marketing services for small businesses: If you don't try, you'll never know, where the best places near you are! Please like our posts, comment on them, and share them. Keep in touch with us through our Facebook Fanpage, Instagram, Twitter, Pinterest, and LinkedIn…to get the latest news, especially about discounts and coupons for services near you.
Watch more: Giac Ngo Buddhist Temple Vietnam on Tiktok | Giac Ngo Buddhist Temple 700000 on Shorts | Giac Ngo Pagoda Ho Chi Minh City on Reel. Explore it!
Sources from happy customers: Google Business Profile | Facebook | Instagram | Tripadvisor.