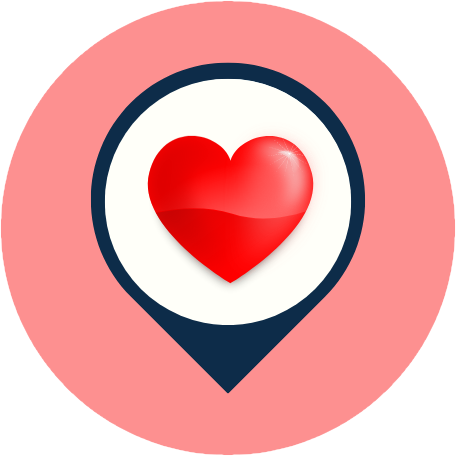 Description
❤️ Dam Sen Water Park in Ho Chi Minh City, Vietnam with ⏰ hours, address, map, directions, prices, photos, ☎️ phone, reviews…One of the best tourist attractions in Ho Chi Minh City.
Have you ever been to this place in Ho Chi Minh City,  Vietnam? If you haven't gone yet, you should check it out!
About Dam Sen Water Park in Ho Chi Minh City, VN 700000
Sprawling family-friendly entertainment complex with rides, a water park, cinema & zoo.

Dam Sen Water Park, with its harmonious space combined with romantic rivers, melts away worries and sadness and is also a source of energy for a new day. Take a deep breath to enjoy the fresh air of poetic nature, then immerse yourself in the undulating ocean waves or float among the clouds and water to let the Lazy River soothe and dispel late worries.

Challenge 36 game devices to enjoy the wonderful feelings of each game. Not only do they bring you joy, but games are also seen as challenges. Overcoming all 36 challenges of the game will make you stronger when facing challenges in life.

Dam Sen Water Park is not only one of the familiar entertainment centers for city residents but also a place that brings comfort and entertainment to children after stressful study days. Your baby's day off will be more fun when he can have fun with his parents with the Elephant, Hippo,… family, a colorful childhood paradise full of slides specifically for babies.

Coming to Dam Sen Water Park, you will feel secure when participating in games at the park because the clean water source is regularly renewed, the air is fresh, and there is always a professional rescue team ready to assist. Take care, you. In addition, the park also has a system of fast food stalls and a 400-seat restaurant with rich, attractively prepared menus always ready to serve you.
If you visit Ho Chi Minh City and look for a place to visit, you might want to check out Dam Sen Water Park. This place has been around for years and is known for its good service and landscapes. Dam Sen Water Park is a great place to visit with friends and family.
❤️You can experience happiness by going to Dam Sen Water Park 700000, which is located ⭐at 3 Hoa Binh Street, Ward 3, District 11, Ho Chi Minh City 700000, Vietnam.✅ There is the address of this place. If anything about the address, phone number, website, or fan page is wrong or has changed, please let us know… Tell us to make sure everyone knows about this favorite place. Have a good time!
Top things to do at Dam Sen Water Park in Ho Chi Minh City, 700000
❤️ Dam Sen Water Park in Ho Chi Minh City, VN 700000 would be a great place for you to visit,⭐ with the best activities and events such as✅ merch, family-friendly, kid-friendly, and more…
Opening Hours
For further information, visit their website: https://www.damsenwaterpark.com.vn/
What do people say about Dam Sen Water Park, 700000?
The park has a children's play pool that is perfect for younger kids, and it is one of our children's favorite attractions. The synthetic beach was also a hit, and it provided a fun, beach-like experience in the middle of the city. Unfortunately, our children were not tall enough to go on all the slides, but there were still enough activities for them to enjoy. Dam Sen Water Park is an excellent option for families in Saigon. The admission fee is reasonable, and there are plenty of activities for both children and adults to enjoy.

We went to the waterpark. We were nearly put off after reading up-and-down reviews; however, we decided to give it a chance. So glad we did! Definitely worth a visit; the rapids and the wave pool were so fun, the slides were fast, and we barely had to queue.

Wonderful and deceptively large park with so much to do! There are plenty of rides and games. We especially loved the animals. We were fortunate enough to be there for the Lunar New Year festivities, and the fireworks were phenomenal! The food was delicious and cheap. I recommend this place!

There are lots of slides to choose from, probably around 10 or so with varying excitement levels. There's a lazy river and a wave pool, although the waves are pretty small. multiple fast food and Vietnamese food places onsite at a decent price if you're hungry. The price is very reasonable considering the amusement scenario inside the park.

Every time I come here, it's at least 5 or 6 hours. There are many fun games, and it's quite good to cool off during the hot season. The most fun is having fun with friends.
Nearby zip codes close to this place
District 1, HCM 710000

District 2, HCM 713000

District 3, HCM 722700

District 4, HCM 754000

District 5, HCM 749000

District 6, HCM 746000

District 7, HCM 756000

District 8, HCM 751000

District 9, HCM 715000

District 10, HCM 740500

District 11, HCM 743000

District 12, HCM 729110

Phu Nhuan, HCM 725000

Binh Thanh, HCM 717000

Tan Binh, HCM 736090

Binh Tan, HCM 762000

Go Vap, HCM 727000

Tan Phu, HCM 760000

Thu Duc, HCM 721400

Binh Chanh, HCM 738000

Can Gio, HCM 759000

Hoc Mon, HCM 731000

Cu Chi, HCM 733000

Nha Be, HCM 758000
Map & Direction

***
People also search: best places to Visit in Vietnam, best places to visit in Ho Chi Minh City, best tourist attractions in Vietnam, best tourist attractions in Ho Chi Minh City – Try A Place – Best Internet marketing services for small businesses: If you don't try, you'll never know, where the best places near you are! Please like our posts, comment on them, and share them. Keep in touch with us through our Facebook Fanpage, Instagram, Twitter, Pinterest, and LinkedIn…to get the latest news, especially about discounts and coupons for services near you.
Watch more: Dam Sen Water Park Vietnam on Tiktok | Dam Sen Water Park 700000 on Shorts | Dam Sen Park Ho Chi Minh City on Reel. Explore it!
Sources from happy customers: Google Business Profile | Facebook | Instagram | Tripadvisor.