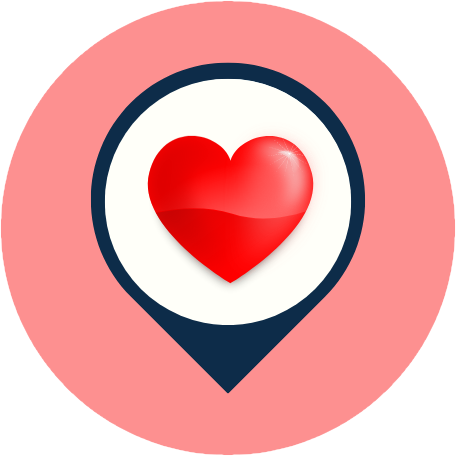 Description
❤️ My Thuan Bridge in Vinh Long, Vietnam with ⏰ hours, address, map, directions, prices, photos, ☎️ phone, reviews…One of the top things to do in Vinh Long. Have you ever been to this place in the Mekong Delta, Vietnam? If you haven't gone yet, you should check it out!
About My Thuan Bridge in Vinh Long, 890000, Mekong Delta
My Thuan 1 Bridge is a cable-stayed bridge over the Mekong River, connecting Cái Bè District of Tiền Giang Province with Vĩnh Long City of Vĩnh Long Province in Vietnam. It was developed in a joint venture between the governments of Australia and Vietnam and opened in May 2000. The bridge was the largest overseas assistance project undertaken by the Australian government, costing A$91 million. It is also the first bridge constructed across the Mekong River in Vietnam.

The bridge has a total length of 1,535 meters and a width of 23.66 meters. It has a main span of 350 meters and a clearance below of 37.5 meters. It carries motor vehicles and has two lanes in each direction. The bridge design was awarded the Australian Engineering Excellence Award in 2001.

The bridge has improved the connectivity and accessibility of the Mekong Delta region, which is home to more than 17 million people and produces more than half of Vietnam's rice, fruit, and seafood. The bridge has reduced travel time, increased trade and tourism, and enhanced social and economic development in the area.
How to get to My Thuan Bridge, Mekong Delta, Vietnam
If you want to visit the My Thuan 1 Bridge, you can get there by car, bus, or motorbike from Ho Chi Minh City or Can Tho City. The bridge is about 120 km from Ho Chi Minh City and 70 km from Can Tho City. You can also take a boat ride along the Mekong River and enjoy the scenic views of the bridge and the surrounding countryside.
If you visit Vinh Long and look for a place to visit, you might want to check out My Thuan Bridge. This place has been around for years and is known for its good service and landscapes. This is one of the best places to visit in Vinh Long.
❤️You can experience happiness by going to My Thuan Bridge 890000, which is located ⭐at Hoa Hung, Vinh Long, 890000 Mekong Delta, Vietnam.✅ There is the address of this place. If anything about the address, phone number, website, or fan page is wrong or has changed, please let us know… Tell us to make sure everyone knows about this favorite place. Have a good time!
Top things to do near My Thuan Bridge in Vinh Long, 890000
Cai Be Floating Market
This is one of the largest and most lively floating markets in the Mekong Delta, where you can see hundreds of boats selling fruits, vegetables, fish, snacks, and other goods. You can also sample some local delicacies and interact with the friendly vendors.
Vinh Long Museum
This is a cultural and historical museum that showcases the history, culture, art, and traditions of Vinh Long Province and the Mekong Delta region. You can see exhibits of ancient pottery, ceramics, coins, weapons, costumes, musical instruments, and more.
Quan Am Pagoda
This is a Buddhist temple that dates back to the 18th century and is dedicated to Quan Am, the Goddess of Mercy (Avalokiteshvara Bodhisattva). The temple is located on an island in the middle of the Mekong River and has a serene and peaceful atmosphere. You can admire the architecture, statues, paintings, and gardens of the temple.
An Binh Island
This is a small island that is famous for its orchards, gardens, and homestays. You can enjoy a relaxing stay at one of the homestays, where you can experience the rural life of the locals, taste their fresh fruits and vegetables, and join them in their daily activities.
Tan Quy Dong Flower Village
This is a village that is known for its flower cultivation, especially during the Lunar New Year festival. You can see a variety of flowers, such as roses, orchids, lilies, sunflowers, and more. You can also buy some flowers as souvenirs or gifts.
My Thuan 1 Bridge is not only a remarkable engineering feat but also a symbol of friendship and cooperation between Australia and Vietnam. It is also a gateway to explore the rich and diverse culture, nature, and people of the Mekong Delta region.
❤️ My Thuan Bridge in Vinh Long, 890000, Mekong Delta would be a great place for you to visit,⭐ with the best activities and events such as✅ panorama, sunset, family-friendly, kid-friendly, and more…
Nearby zip codes close to this place
Ho Chi Minh City, 700000

Long An, 850000

Ben Tre, 930000

Tien Giang, 840000

Can Tho, 900000

An Giang, 880000

Bac Lieu, 960000

Soc Trang, 950000

Ca Mau, 970000

Dong Thap, 810000

Kien Giang, 920000

Hau Giang, 910000

Tra Vinh, 870000
Map & Direction

***
People also search: Best Tourist Attractions in Mekong Delta, Best Places to Visit in Mekong Delta, Best Places to Visit in Vietnam, Best Tourist Attractions in Vietnam, Top Things to Do in Vietnam, Top Things to Do in Mekong Delta – Try A Place – Best Internet marketing services for small businesses: If you don't try, you'll never know, where the best places near you are! Please like our posts, comment on them, and share them. Keep in touch with us through our Facebook Fanpage, Instagram, Twitter, Pinterest, and LinkedIn…to get the latest news, especially about discounts and coupons for services near you.
Watch more: My Thuan Bridge in Vietnam on Tiktok | My Thuan Bridge 890000 on Youtube | My Thuan Bridge in Mekong Delta on Facebook. Explore it!
Sources from happy customers: Google Business Profile | Facebook | Instagram | Tripadvisor.