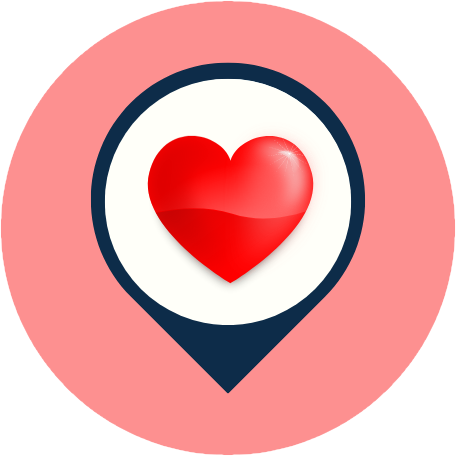 Description
❤️ Saigon Skydeck in District 1, Ho Chi Minh City 710000, Vietnam with ⏰ hours, address, map, directions, prices, photos, ☎️ phone, reviews…One of the best tourist attractions in Ho Chi Minh City.
Have you ever been to this place? If you haven't gone yet, you should check it out!
About Saigon Skydeck in Ho Chi Minh City, Vietnam
Located in: Bitexco Financial Tower

A glass-enclosed observation deck on the 49th floor of the Bitexco Financial Tower with scenic views.

The Bitexco Financial Tower is a skyscraper in Vietnam's Ho Chi Minh City. At its completion in 2010, it became the tallest building in Vietnam, a position it held until January 2011, when Keangnam Hanoi Landmark Tower surpassed it. The building is the second-tallest in the city, fourth-tallest in Vietnam, and the 412th-tallest in the world as of May 2022, with 68 floors above ground and three basements.
Bitexco Group, a Vietnamese conglomerate with a focus on real estate development, is the owner of the tower. Additionally, the building houses the Ho Chi Minh City office of Bitexco Group, whose headquarters are located in Hanoi.
The tower was designed by Carlos Zapata, Design Principal and Founder of Carlos Zapata Studio, with French company AREP as architect of record. The unique form of this skyscraper was inspired by Vietnam's national flower, the Lotus, by designer Zapata, who was born in Venezuela but now resides in New York City.
The tower was inaugurated formally on October 31, 2010. In 2013.
If you visit Ho Chi Minh City and look for a tourist attraction, you might want to check out Saigon Skydeck. This place has been around for years and is known for its good service and landscapes. Saigon Skydeck is a great place to visit with friends and family.
❤️You can experience happiness by going to Saigon Skydeck 710000, which is located ⭐at 36 Ho Tung Mau Street, Ben Nghe Ward, District 1, Ho Chi Minh City, 710000.✅ There is the address of this place. If anything about the address, phone number, website, or fan page is wrong or has changed, please let us know… Tell us to make sure everyone knows about this favorite place. Have a good time!
Best things to do at Saigon Skydeck in Ho Chi Minh City, 710000
❤️ Saigon Skydeck in Ho Chi Minh City, Vietnam would be a great place for you to visit,⭐ with the best activities and events such as✅ panorama, exhibits, merch, family-friendly, kid-friendly, and more…
Opening Hours
Mon-Sun: 9:30 am – 9:30 pm
Nearby zip codes close to this place
Ho Chi Minh City, 700000

District 3, HCM 722700

District 4, HCM 754000

District 5, HCM 749000

District 6, HCM 746000

District 7, HCM 756000

District 8, HCM 751000

District 9, HCM 715000

District 10, HCM 740500

District 11, HCM 743000

District 12, HCM 729110

Phu Nhuan, HCM 725000

Binh Thanh, HCM 717000

Tan Binh, HCM 736090

Binh Tan, HCM 762000

Go Vap, HCM 727000

Tan Phu, HCM 760000

Thu Duc, HCM 721400
What do people say about Saigon Skydeck in District 1, Ho Chi Minh City?
Very cool experience! I took my girlfriend there on her birthday at sunset. We were really lucky with the weather, especially during the rainy season. Fantastic views; I could see for miles in all directions, and with the sunset too, it was absolutely stunning. They also have interactive maps showing the landmarks that you're looking at, which was a nice touch. The "art exhibition" was a bit random; there were 10 or so dresses from varying time periods and regions of Vietnam. Overall, a fantastic experience, especially for the price.

I didn't get a chance to see the sunset as there were too many clouds that day. However, it is worth going during sunset because you can see the night lights of Saigon city. It's super worth it if you've never gone up before.

A must-visit place to enjoy the aerial view of HCM Enjoy your view in the evening around 6 p.m. for a fantastic experience of the sun going down behind the city. You have binoculars to get a closer view of the city. There is also a place to watch videos and buy authentic Vietnamese souvenirs and clothes.

Always a must-do activity, especially in HCMC at night. Amazing views with the city lit up. I visited half an hour before they closed, so I sort of felt a little rushed by the staff.

Such a beautiful view! It was a gorgeous day, so we could see everything so clearly. It was my first skyscraper experience, and I couldn't have asked for a better place for it. I walked right in and was able to get to the deck in minutes. It wasn't very busy, so it was nice and peaceful. I highly recommend visiting.
Map & Direction

***
People also search: best places to Visit in Vietnam, best places to visit in Ho Chi Minh City, best tourist attractions in Vietnam, best tourist attractions in Ho Chi Minh City – Try A Place – Best Internet marketing services for small businesses: If you don't try, you'll never know, where the best places near you are! Please like our posts, comment on them and share them. Keep in touch with us through our Facebook Fanpage, Instagram, Twitter, Pinterest, and LinkedIn…to get the latest news, especially about discounts and coupons for services near you.
Watch more: Saigon Skydeck on Tiktok | Bitexco Tower Skydeck on Shorts | Saigon Skydeck on Reel. Explore it!
Sources from happy customers: Google Business Profile | Facebook | Instagram | Tripadvisor.