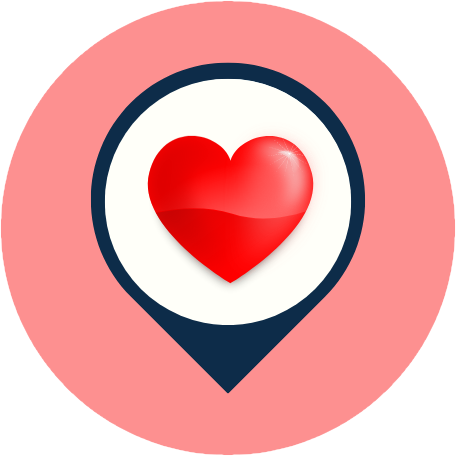 Description
❤️ Church of St. Jeanne D' Arc in Ho Chi Minh City, Vietnam with ⏰ hours, address, map, directions, prices, photos, ☎️ phone, reviews…One of the best tourist attractions in Ho Chi Minh City.
Have you ever been to this place in Ho Chi Minh City,  Vietnam? If you haven't gone yet, you should check it out!
About Church of St. Jeanne D' Arc in Ho Chi Minh City, VN 700000
The church is in Gothic style and is located in District 5. The main facade stands out with the bell tower in front, the back is a long row of ceremony houses, the main hall is in the shape of a level, and the lines and dark yellow columns are exalted on the black stone wall to create a strong, solid structure. In addition, on both sides of the main bell tower, there are two lower and smaller sub-towers. The upper part of the towers has rows of vertical rectangular wind bars, creating a necessary void for the work surface. At the top of these towers are three blue curved roofs that stand out against the entire yellow color below.

The side of the church is elongated, divided by column spans, arched windows, and simple lines; the top part of the wall surface is terminated by ledges; the top railing runs along; and the roof The main slope above recedes deep in, and right below the roof is a row of double-arched windows. Near the end of the block is a block, and the roof gable is brought out because the plan is arranged in the shape of a cross. The top part of the cross at the end is the location of the sanctuary and auxiliary rooms.

The interior uses a light yellow color, harmonious colors between the details, and decorative patterns, creating a light and airy atmosphere for the work. The sanctuary is placed at the end of the main space, on a high platform. On top is the altar, the altar of God. On both sides, there are statues of Mary and Joseph on two pillars.
If you visit Ho Chi Minh City and look for a place to visit, you might want to check out Church of St. Jeanne D' Arc. This place has been around for years and is known for its good service and landscapes. Church Of St. Jeanne D' Arc is a great place to visit with friends and family.
❤️You can experience happiness by going to Church of St. Jeanne D' Arc 700000, which is located ⭐at 116A Hung Vuong Street, Ward 9, District 5, Ho Chi Minh City 700000, Vietnam.✅ There is the address of this place. If anything about the address, phone number, website, or fan page is wrong or has changed, please let us know… Tell us to make sure everyone knows about this favorite place. Have a good time!
Top things to do at Church of St. Jeanne D' Arc in Ho Chi Minh City, 700000
❤️ Church of St. Jeanne D' Arc in Ho Chi Minh City, VN 700000 would be a great place for you to visit,⭐ with the best activities and events such as✅ worship & pilgrimage, family-friendly, kid-friendly, and more…
What do people say about the Church of St. Jeanne D' Arc, 700000?
It was wonderful to be able to worship in the church where the patron saint is my favorite.

The church is in District 5, around 15 minutes from District 1 by taxi. There is a park outside and some food vendors.

Beautiful church, and it is centrally located in Saigon. I just wish they didn't name it after St. Joan of Arc. But it is definitely worth visiting for its neo-classical architecture. The services are also excellent if you are into the mass thing.

An old, simple church was built following Roman styles at the beginning of the century. There is nothing flashy or magnificent about it every detail is kept in quite original condition (except for the floor tiles, which were replaced around the 1990s). Nice location with parks surrounding all three sides; and there are a couple of coffee vendors by the street side. It is a nice experience to sit down, sip a cup of coffee, and enjoy people going through, with the tree line and all the ambient environment.

The church is located in the heart of District 5, with unique architecture that is both modern and ancient. Around there are additional iron fences to protect the campus. Small car park. The church is cozy, and the seats are properly allocated. The choir sings well.

Saint Jeanne d'Arc Church, commonly known as Nga Sau Church, is located in District 5, Ho Chi Minh City. The church was built in 1922 on the Chinese cemetery and inaugurated in 1928. Currently, the church has deteriorated, been damaged, and is being restored and repaired.
Nearby zip codes close to this place
District 1, HCM 710000

District 2, HCM 713000

District 3, HCM 722700

District 4, HCM 754000

District 5, HCM 749000

District 6, HCM 746000

District 7, HCM 756000

District 8, HCM 751000

District 9, HCM 715000

District 10, HCM 740500

District 11, HCM 743000

District 12, HCM 729110

Phu Nhuan, HCM 725000

Binh Thanh, HCM 717000

Tan Binh, HCM 736090

Binh Tan, HCM 762000

Go Vap, HCM 727000

Tan Phu, HCM 760000

Thu Duc, HCM 721400

Binh Chanh, HCM 738000

Can Gio, HCM 759000

Hoc Mon, HCM 731000

Cu Chi, HCM 733000

Nha Be, HCM 758000
Map & Direction

***
People also search: best places to Visit in Vietnam, best places to visit in Ho Chi Minh City, best tourist attractions in Vietnam, best tourist attractions in Ho Chi Minh City – Try A Place – Best Internet marketing services for small businesses: If you don't try, you'll never know, where the best places near you are! Please like our posts, comment on them, and share them. Keep in touch with us through our Facebook Fanpage, Instagram, Twitter, Pinterest, and LinkedIn…to get the latest news, especially about discounts and coupons for services near you.
Watch more: Nga Sau Church Vietnam on Tiktok | Church of St. Jeanne D' Arc 700000 on Shorts | Nga Sau Church Ho Chi Minh City on Reel. Explore it!
Sources from happy customers: Google Business Profile | Facebook | Instagram | Tripadvisor.