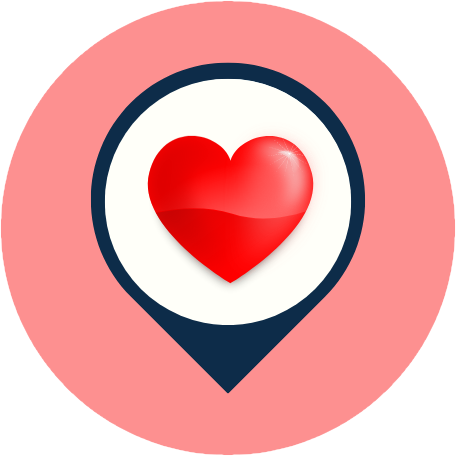 Description
❤️ Dragon Wharf – Ho Chi Minh Museum in Vietnam with ⏰ hours, address, map, directions, prices, photos, ☎️ phone, reviews…One of the best tourist attractions in Ho Chi Minh City.
Have you ever been to this place in Ho Chi Minh City,  Vietnam? If you haven't gone yet, you should check it out!
About Dragon Wharf – Ho Chi Minh Museum in Vietnam 700000
Dragon Wharf is located in District 4, which was initially built as a trading harbor building to facilitate the growing use of Saigon as a developing port back in the French colonial days. It was constructed in 1862. It stands just across the Khanh Hoi bridge, which crosses the Ben Nghe Canal, separating District 1 and District 4. It sometimes goes by its other name, the Ho Chi Minh Museum.

It was from this building, in 1911, that Ho Chi Minh departed the city on the French vessel. "Admiral Larouche Greville" at the start of his 30-year-long worldwide journey. The city decided in 1979 to convert the harbor building into a museum and memorial park in his honor.

The harbor building features unique architectural designs that combine both Vietnamese and French colonial elements. The main structure is mainly a typical French colonial mansion-style house but features two typically Vietnamese dragons on the roof. These elements are more reminiscent of traditional pagodas and are from where the building took its name.

The building houses more than 3000 pictures and 700 other artifacts relating to the former President and iconic father figure of the city, "Uncle Ho". These include his journals, other publications, and some personal belongings. The building has become a popular attraction in the city as people travel from all over to learn more about the life of Ho Chi Minh.
If you visit Ho Chi Minh City and look for a place to visit, you might want to check out Dragon Wharf – Ho Chi Minh Museum. This place has been around for years and is known for its good service and landscapes. Dragon Wharf is a great place to visit with friends and family.
❤️You can experience happiness by going to Dragon Wharf – Ho Chi Minh Museum 700000, which is located ⭐at 1 Nguyen Tat Thanh Street, Ward 12, District 4, Ho Chi Minh City 700000, Vietnam.✅ There is the address of this place. If anything about the address, phone number, website, or fan page is wrong or has changed, please let us know… Tell us to make sure everyone knows about this favorite place. Have a good time!
Top things to do at Dragon Wharf – Ho Chi Minh Museum, Vietnam
❤️ Dragon Wharf – Ho Chi Minh Museum in Vietnam 700000 would be a great place for you to visit,⭐ with the best activities and events such as✅ education, exhibits, merch, family-friendly, kid-friendly, and more…
Opening Hours
Tue-Sun: 7:30 AM–11:30 AM & 1:30 PM–5 PM

Mon: Closed
What do people say about Dragon Wharf – Ho Chi Minh Museum, 700000?
It'd be the greatest trip ever! I had an assignment to present historic figures and historical stuff! We planned on a trip to come here! The place is so stunning and spacious! There is tons of rewarding stuff here; if you admire Vietnamese history, you must come here and observe for yourselves.

Great, quiet location, even though it is just off the main road. There is some history and great information within these walls.

It was a great museum about Ho Chi Minh. You could see in person some of the clothes that he wore, along with many pictures.

It was interesting to see some of the things Hồ Chi Minh did. Most of the displays have English translations but lack details on the context leading up to the photo and its importance in the country's development.

Amazing museum showing Ho Chi Minh, his life and achievements. There is also a beautiful view of District 1—Landmark, Britexco Tower, and much more. Nearby, there is an old wooden ship that can be entered via the seaport (which is used as a restaurant nowadays). Highly recommended. One of my three must-see museums in HCMC, Vietnam

A good place to visit if you are interested in the journey of Ho Chi Minh going around the world to seek a way to liberate Vietnam and end the Vietnam War. There's a lot to learn about the Vietnam War as well. I find it interesting.
Nearby zip codes close to this place
District 1, HCM 710000

District 2, HCM 713000

District 3, HCM 722700

District 4, HCM 754000

District 5, HCM 749000

District 6, HCM 746000

District 7, HCM 756000

District 8, HCM 751000

District 9, HCM 715000

District 10, HCM 740500

District 11, HCM 743000

District 12, HCM 729110

Phu Nhuan, HCM 725000

Binh Thanh, HCM 717000

Tan Binh, HCM 736090

Binh Tan, HCM 762000

Go Vap, HCM 727000

Tan Phu, HCM 760000

Thu Duc, HCM 721400

Binh Chanh, HCM 738000

Can Gio, HCM 759000

Hoc Mon, HCM 731000

Cu Chi, HCM 733000

Nha Be, HCM 758000
Map & Direction

***
People also search: best places to Visit in Vietnam, best places to visit in Ho Chi Minh City, best tourist attractions in Vietnam, best tourist attractions in Ho Chi Minh City – Try A Place – Best Internet marketing services for small businesses: If you don't try, you'll never know, where the best places near you are! Please like our posts, comment on them, and share them. Keep in touch with us through our Facebook Fanpage, Instagram, Twitter, Pinterest, and LinkedIn…to get the latest news, especially about discounts and coupons for services near you.
Watch more: Dragon Wharf Vietnam on Tiktok | Dragon Wharf 700000 on Shorts | Dragon Wharf Ho Chi Minh City on Reel. Explore it!
Sources from happy customers: Google Business Profile | Facebook | Instagram | Tripadvisor.