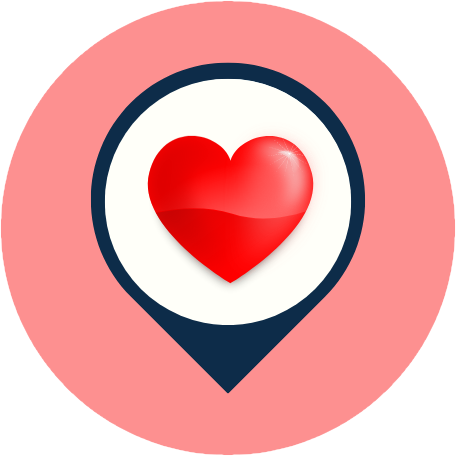 Description
❤️ Dong Khoi Park in Ben Tre, Vietnam with ⏰ hours, address, map, directions, prices, photos, ☎️ phone, reviews…One of the top things to do in Ben Tre. Have you ever been to this place in the Mekong Delta, Vietnam? If you haven't gone yet, you should check it out!
About Dong Khoi Park in Ben Tre, 930000, Mekong Delta
Dong Khoi Park is not only resplendent with the beauty of flowers and green trees. There are also historical monuments there to mark and honor the heroic historical values of the army and people of Ben Tre during the war. The monument aims to remind future generations to constantly study those historical values. The Dong Khoi monument and relief are typical works, encapsulating Ben Tre Dong Khoi in the Vietnam War in 1960. The Ben Tre Dong Khoi movement event is a brilliant milestone in the history of the national liberation struggle of Ben Tre. Because of these resounding milestones, this place also holds a number of special events.
If you visit Ben Tre and look for a place to visit, you might want to check out Dong Khoi Park. This place has been around for years and is known for its good service and landscapes. Dong Khoi Park is a great place to visit with friends and family.  This is one of the best places to Visit in Ben Tre.
❤️You can experience happiness by going to Dong Khoi Park 930000, which is located ⭐at Dong Khoi Boulevard, Ward 4, Ben Tre, 930000 Mekong Delta, Vietnam.✅ There is the address of this place. If anything about the address, phone number, website, or fan page is wrong or has changed, please let us know… Tell us to make sure everyone knows about this favorite place. Have a good time!
Top things to do at Dong Khoi Park in Ben Tre, 930000
❤️ Dong Khoi Park in Ben Tre, 930000, Mekong Delta would be a great place for you to visit,⭐ with the best activities and events such as✅ kid playground, family-friendly, kid-friendly, and more…
What do people say about Dong Khoi Park, Mekong Delta, Vietnam?
The park is located in the center of Ben Tre city. There are many green spaces that are extremely airy and clean. This is the right place for people to relax after stressful working hours. Being able to play sports, exercise, and go for a walk with friends is a good choice.

Nice park, in the middle of a main road, so be careful crossing the road, but nothing compared with Ho Chi Minh City traffic. Nothing under cover, really, so bring an umbrella if it's going to rain.

The park is spacious, clean, and cool. Suitable for exercise, walking, and for children's playground. There are a few games for kids here. It is next to the children's park, so it is very suitable for children to come here to play. Opposite is a city supermarket. Many street food vendors are around. There is no parking space; drive to the park, or keep or park your car at the supermarket.

This is a large and beautiful park in Ben Tre. The place where there is a statue of Dong Khoi, a symbol of Dong Khoi guerrilla's hometown, is very beautiful.
Nearby zip codes close to this place
Ho Chi Minh City, 700000

Tien Giang, 840000

Long An, 850000

Vinh Long, 890000

Can Tho, 900000

An Giang, 880000

Bac Lieu, 960000

Soc Trang, 950000

Ca Mau, 970000

Dong Thap, 810000

Kien Giang, 920000

Hau Giang, 910000

Tra Vinh, 870000
Map & Direction

***
People also search: Best Tourist Attractions in Mekong Delta, Best Places to Visit in Mekong Delta, Best Places to Visit in Vietnam, Best Tourist Attractions in Vietnam, Top Things to Do in Vietnam, Top Things to Do in Mekong Delta – Try A Place – Best Internet marketing services for small businesses: If you don't try, you'll never know, where the best places near you are! Please like our posts, comment on them, and share them. Keep in touch with us through our Facebook Fanpage, Instagram, Twitter, Pinterest, and LinkedIn…to get the latest news, especially about discounts and coupons for services near you.
Watch more: Dong Khoi Park in Vietnam on Tiktok | Dong Khoi Park 930000 on Youtube | Dong Khoi Park in Mekong Delta on Facebook. Explore it!
Sources from happy customers: Google Business Profile | Facebook | Instagram | Tripadvisor.