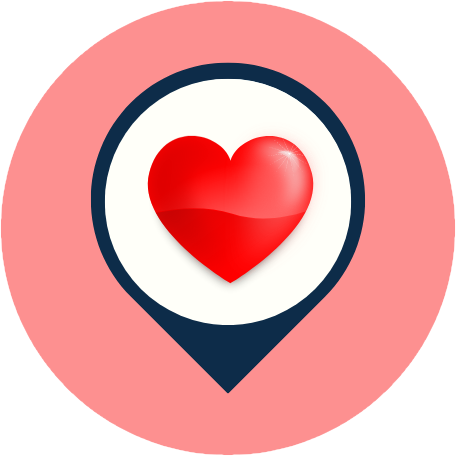 Description
❤️ Canton Assembly Hall in Can Tho, Vietnam with ⏰ hours, address, map, directions, prices, photos, ☎️ phone, reviews…One of the top things to do in Can Tho. Have you ever been to this place in the Mekong Delta, Vietnam? If you haven't gone yet, you should check it out!
About Canton Assembly Hall in Can Tho, 900000, Mekong Delta
Canton Assembly Hall, also known as Ong Pagoda, is a historical and cultural treasure in Can Tho, the largest city in the Mekong Delta region. The temple was built in 1894 by Chinese immigrants from Guangzhou and Zhaoqing who came to Vietnam to trade and settle. The temple was dedicated to Guan Yu, a legendary general and god of loyalty and righteousness in Chinese culture. Guan Yu was also respected by the Vietnamese people as a symbol of courage and justice.

The temple was originally an assembly hall for the Chinese community in Can Tho, where they could gather, worship, and celebrate festivals. The temple also served as a place of refuge and support for the Chinese immigrants, who faced discrimination and hardship in their new homeland. The temple was a witness to many historical events, such as the French colonization, the Japanese occupation, the Vietnam War, and the reunification of Vietnam.

The temple has been renovated and restored several times over the years, but it has maintained its original architecture and design. The temple is one of the oldest and most beautiful temples in Can Tho, and it attracts many visitors who want to admire its artistic and spiritual value.

How to get there

The temple is located at Tan An Ward, Ninh Kieu District, Can Tho. It is open from 7 a.m. to 5 p.m. every day, and admission is free. You can easily get there by motorbike or taxi from the city center of Can Tho.
If you visit Can Tho and look for a place to visit, you might want to check out Canton Assembly Hall. This place has been around for years and is known for its good service and landscapes. This is one of the best places to visit in Can Tho.
❤️You can experience happiness by going to Canton Assembly Hall 900000, which is located ⭐at 32 Hai Ba Trung Street, Tan An, Ninh Kieu, Can Tho, 900000 Mekong Delta, Vietnam.✅ There is the address of this place. If anything about the address, phone number, website, or fan page is wrong or has changed, please let us know… Tell us to make sure everyone knows about this favorite place. Have a good time!
Top things to do at Canton Assembly Hall in Can Tho, 900000
❤️ Canton Assembly Hall in Can Tho, 900000, Mekong Delta would be a great place for you to visit,⭐ with the best activities and events such as✅ meditation, worship & pilgrimage, family-friendly, kid-friendly, and more…
One of the best things to do at Canton Assembly Hall is to explore its unique architecture, which combines Chinese and Vietnamese elements. The temple features bright colors, intricate carvings, traditional motifs, and a harmonious layout that follows the principles of yin and yang. Here are some of the highlights of the temple: 
The gateway: The gateway of the temple is both colorful and sacred. It has a horizontal lacquered board with the name of the temple in Chinese characters and red lanterns that symbolize luck and prosperity. The gate and fence are adorned with painted columns connected by iron bars, featuring statues of unicorns and fish turning into dragons.

The courtyard: The courtyard of the temple is spacious and airy, with a large incense burner in the center. The courtyard is surrounded by four halls that house various statues of gods and goddesses, such as Guan Yin (the goddess of mercy), Tu Di Gong (the earth god), and Ba Chua Xu (the lady of the realm).

The main hall: The main hall of the temple is the most impressive part of the temple. It has a high ceiling with colorful paintings of dragons, phoenixes, clouds, and flowers. The hall also has four pillars with intricate carvings of flowers, birds, animals, and scenes from Chinese mythology. The main altar is dedicated to Guan Yu, who is depicted as a red-faced warrior with a long beard and a green robe. He holds a sword in his right hand and a fan in his left hand. On both sides of Guan Yu are his two loyal generals, Zhang Fei and Zhao Yun.

The back hall: The back hall of the temple is where you can find more statues of gods and goddesses, such as Mazu (the goddess of the sea), Wenchang (the god of literature), and Caishen (the god of wealth). The back hall also has a small pond with turtles and fish.
Places to Visit Nearby
If you want to explore more of Can Tho's attractions after visiting Canton Assembly Hall, here are some suggestions:
Ninh Kieu Wharf: Ninh Kieu Wharf is one of the most famous landmarks in Can Tho. It is a bustling waterfront area where you can enjoy the scenic view of the river, watch the boats come and go, shop for souvenirs at the night market, or take a boat tour to visit the floating markets or nearby islands.

Binh Thuy Ancient House: Binh Thuy Ancient House is a national heritage site that showcases the traditional architecture and culture of the Mekong Delta region. The house was built in 1870 by a wealthy merchant family and has been preserved for six generations. The house features French-style windows, wooden furniture, antique ceramics, and a lush garden with orchids and bonsai trees.

Cai Rang Floating Market: Cai Rang Floating Market is one of the largest and most lively floating markets in Vietnam. It is where you can experience the authentic culture and lifestyle of the local people who trade their goods on boats. You can see hundreds of boats selling fruits, vegetables, seafood, snacks, drinks, and other items on the river. You can also taste some of the local specialties, such as hu tieu (noodle soup), banh mi (sandwich), and che (sweet soup).
What do people say about Canton Assembly Hall, Mekong Delta, Vietnam?
"A beautiful temple with a lot of history and culture. The architecture is amazing, and the statues are very detailed. The temple is well-maintained and clean. It is a peaceful and relaxing place to visit."

"A must-see attraction in Can Tho. The temple is very impressive and colorful. The carvings and paintings are stunning. The temple is also very informative and has signs in English, Vietnamese, and Chinese. The staff are friendly and helpful."

"A wonderful temple with a rich heritage. The temple is a great example of Chinese influence in Vietnam. The temple is very ornate and elegant. The atmosphere is serene and spiritual. The temple is a hidden gem in Can Tho."
Nearby zip codes close to this place
Ho Chi Minh City, 700000

Long An, 850000

Ben Tre, 930000

Tien Giang, 840000

Vinh Long, 890000

An Giang, 880000

Bac Lieu, 960000

Soc Trang, 950000

Ca Mau, 970000

Dong Thap, 810000

Kien Giang, 920000

Hau Giang, 910000

Tra Vinh, 870000
Map & Direction

***
People also search: Best Tourist Attractions in Mekong Delta, Best Places to Visit in Mekong Delta, Best Places to Visit in Vietnam, Best Tourist Attractions in Vietnam, Top Things to Do in Vietnam, Top Things to Do in Mekong Delta – Try A Place – Best Internet marketing services for small businesses: If you don't try, you'll never know, where the best places near you are! Please like our posts, comment on them, and share them. Keep in touch with us through our Facebook Fanpage, Instagram, Twitter, Pinterest, and LinkedIn…to get the latest news, especially about discounts and coupons for services near you.
Watch more: Ong Pagoda in Vietnam on Tiktok | Ong Pagoda 900000 on Youtube | Ong Pagoda in Mekong Delta on Facebook. Explore it!
Sources from happy customers: Google Business Profile | Facebook | Instagram | Tripadvisor.