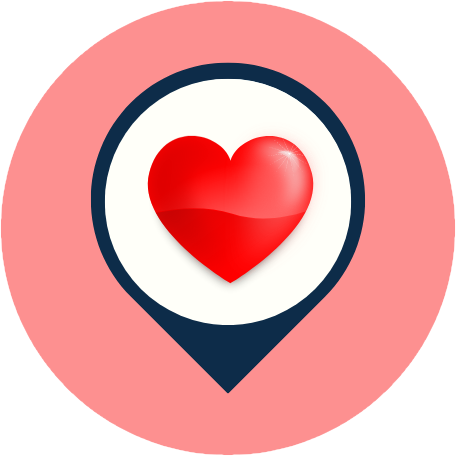 Description
❤️ Tan Dinh Church in Ho Chi Minh City, Vietnam with ⏰ hours, address, map, directions, prices, photos, ☎️ phone, reviews…One of the best tourist attractions in Ho Chi Minh City.
Have you ever been to this place in Ho Chi Minh City,  Vietnam? If you haven't gone yet, you should check it out!
About Tan Dinh Church in Ho Chi Minh City, VN 700000
Catholic church dating to the 1870s & is known for its vibrant pink facade & Gothic pillars.

Tan Dinh Church (Vietnamese: nha tho Tan Dinh) is a Roman Catholic church in Ho Chi Minh City, Vietnam. Its formal name is the Church of the Sacred Heart of Jesus (nha tho Thanh Tam Chua Giesu, French: Église du Sacre-Cœur de Tan Dinh). Even though it is in District 3, the parish shares its name with neighboring District 1's Tan Dinh Ward.
It was built during the French colonial period in the 1870s and completed on December 16, 1876, when Vietnam was part of French Indochina. The architecture is mainly neo-Romanesque, but it also has some neo-Gothic and neo-Renaissance elements. It has been painted pastel pink both on the exterior and interior since 1957, earning it the nickname "the pink church".
It is the second-largest church in Ho Chi Minh City, after Notre-Dame Basilica in District 1.
Mass time: Weekdays: 5.00 and 6:15, 17:30 and 19:00 (Saturday),  and 5:30 – 6:15 – 7:00 – 9:00 (English) and 16:00 – 17:30 – 19:00 (Sunday).
If you visit Ho Chi Minh City and look for a place to visit, you might want to check out Tan Dinh Church. This place has been around for years and is known for its good service and landscapes. Tan Dinh Church is a great place to visit with friends and family.
❤️You can experience happiness by going to Tan Dinh Church 700000, which is located ⭐at 289 Hai Ba Trung Street, Ward 8, District 3, Ho Chi Minh City 700000, Vietnam.✅ There is the address of this place. If anything about the address, phone number, website, or fan page is wrong or has changed, please let us know… Tell us to make sure everyone knows about this favorite place. Have a good time!
Top things to do at Tan Dinh Church in Ho Chi Minh City, 700000
❤️ Tan Dinh Church in Ho Chi Minh City, VN 700000 would be a great place for you to visit,⭐ with the best activities and events such as✅ worship & pilgrimage, merch, family-friendly, kid-friendly, and more…
Opening Hours
Mon-Fri: 8 AM –11:30 AM & 2 PM–5 PM

Sat-Sun: Closed
What do people say about Tan Dinh Church, 700000?
This pink church is the highlight of the city! A must-visit, it just sits right next to the bustling road. Unfortunately, I went there during their national day, and it was closed. I still managed to take a few nice shots of the church!

I had the opportunity to visit a distinctive pink-painted church as a side trip on a Sunday. Inside the premises, photography is not allowed to respect the Sunday service mass. Despite the limitations, it's a visit that proves to be truly worthwhile.

The first time I saw this church, it was very lovely. It's pinkish! I went here to follow the mass on Sunday. The mass is at 9:00 a.m. This church is a good place to visit in Saigon, and we can take photos as a souvenir too.

Tan Dinh Church is beautiful and popular in Ho Chi Minh City, Vietnam. Foreigners often take photos and check in there. On weekends, people go to church to pray and listen to lectures from priests. Every day, you can hear the bell ring at midday and midnight. It's an interesting and peaceful moment. Near this church are Tan Dinh Market and Le Van Tam Park. Three of them are such attractive, busy, and crowded places.

One of the most beautiful, unique, and oldest Catholic churches in the city. The church is not only gorgeous on the outside but also on the inside. You can enjoy the inside of the church by visiting 15–30 minutes before mass or attending a mass for experience.

For a better view of the church

, it's better to go to the cafe opposite the church; they have a 3rd-floor balcony where you can take pictures or videos.
Nearby zip codes close to this place
District 1, HCM 710000

District 2, HCM 713000

District 3, HCM 722700

District 4, HCM 754000

District 5, HCM 749000

District 6, HCM 746000

District 7, HCM 756000

District 8, HCM 751000

District 9, HCM 715000

District 10, HCM 740500

District 11, HCM 743000

District 12, HCM 729110

Phu Nhuan, HCM 725000

Binh Thanh, HCM 717000

Tan Binh, HCM 736090

Binh Tan, HCM 762000

Go Vap, HCM 727000

Tan Phu, HCM 760000

Thu Duc, HCM 721400

Binh Chanh, HCM 738000

Can Gio, HCM 759000

Hoc Mon, HCM 731000

Cu Chi, HCM 733000

Nha Be, HCM 758000
Map & Direction

***
People also search: best places to Visit in Vietnam, best places to visit in Ho Chi Minh City, best tourist attractions in Vietnam, best tourist attractions in Ho Chi Minh City – Try A Place – Best Internet marketing services for small businesses: If you don't try, you'll never know, where the best places near you are! Please like our posts, comment on them, and share them. Keep in touch with us through our Facebook Fanpage, Instagram, Twitter, Pinterest, and LinkedIn…to get the latest news, especially about discounts and coupons for services near you.
Watch more: Pink Church Vietnam on Tiktok | Tan Dinh Church 700000 on Shorts | Pink Church Ho Chi Minh City on Reel. Explore it!
Sources from happy customers: Google Business Profile | Facebook | Instagram | Tripadvisor.