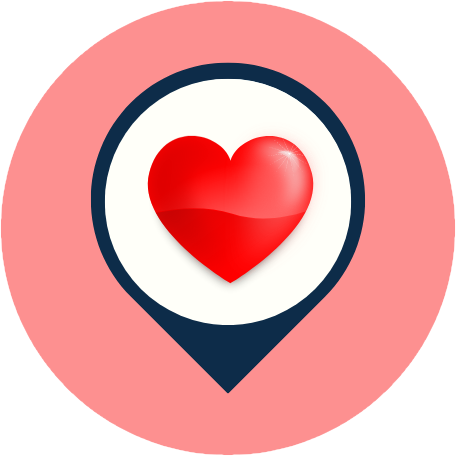 Description
❤️ Ong Bon Temple in Ho Chi Minh City, Vietnam with ⏰ hours, address, map, directions, prices, photos, ☎️ phone, reviews…One of the best tourist attractions in Ho Chi Minh City.
Have you ever been to this place in Ho Chi Minh City,  Vietnam? If you haven't gone yet, you should check it out!
About Ong Bon Temple in Ho Chi Minh City, VN 700000
Nhi Phu Temple is also known as Nhi Phu Assembly Hall or Ong Bon Temple. This is a temple built by the Chinese around the beginning of the 18th century. In the temple, there are still a number of precious artifacts, such as ancient bells cast in 1825, cast iron bells made in 1875, stone unicorn statues, blue sacks, screens, etc., dating from the middle to the end. 19th century. You can go here to explore the culture and spiritual beliefs of the Vietnamese-Chinese in District 5.
If you visit Ho Chi Minh City and look for a tourist attraction, you might want to check out Ong Bon Temple. This place has been around for years and is known for its good service and landscapes. Ong Bon Temple is a great place to visit with friends and family.
❤️You can experience happiness by going to Ong Bon Temple 700000, which is located ⭐at 264 Hai Thuong Lan Ong Street, Ward 14, District 5, Ho Chi Minh City, VN 700000.✅ There is the address of this place. If anything about the address, phone number, website, or fan page is wrong or has changed, please let us know… Tell us to make sure everyone knows about this favorite place. Have a good time!
Top things to do at Ong Bon Temple in Ho Chi Minh City, 700000
❤️ Ong Bon Temple in Ho Chi Minh City, VN 700000 would be a great place for you to visit,⭐ with the best activities and events such as✅ worship & pilgrimage, donation, family-friendly, kid-friendly, and more…
Nearby zip codes close to this place
District 1, HCM 710000

District 2, HCM 713000

District 3, HCM 722700

District 4, HCM 754000

District 5, HCM 749000

District 6, HCM 746000

District 7, HCM 756000

District 8, HCM 751000

District 9, HCM 715000

District 10, HCM 740500

District 11, HCM 743000

District 12, HCM 729110

Phu Nhuan, HCM 725000

Binh Thanh, HCM 717000

Tan Binh, HCM 736090

Binh Tan, HCM 762000

Go Vap, HCM 727000

Tan Phu, HCM 760000

Thu Duc, HCM 721400

Binh Chanh, HCM 738000

Can Gio, HCM 759000

Hoc Mon, HCM 731000

Cu Chi, HCM 733000

Nha Be, HCM 758000
What do people say about Ong Bon Temple, 700000?
This temple is beautiful. The temple provided great insight into Vietnamese-Chinese culture and tradition. I highly recommend it to anyone interested in Cholon history and architecture in (Chinatown in Ho Chi Minh City).

Very nice temple, worth a visit. Nice architecture and a lot of details to watch. No entry fee and accessible toilets Super friendly people, and also a fish pond with lots of turtles. 

Incredible experience! Saigon's oldest Chinese temple. It's the most alluring and colorful place of worship you can imagine!

Amazing architecture. This temple was built late in the 1700s by Chinese Vietnamese. One of the most famous temples in Ho Chi Minh City, especially for those who live in District 5,

Quite a nice temple. There is also a shrine dedicated to the monkey king. In general, it would be really nice to have more explanations and information on its history and spiritual background.

The temple is very ancient, and it is also a well-known place for the Chinese people in HCMC. With Chinese architecture, you can feel how old it is, and it is a blessing for anyone to pray here especially Fujian Chinese.

A peaceful place to escape the hustle and bustle of the city. When you come, remember to buy a pair of oil lamps to offer to the Buddha to pray for peace so that the light of the Buddha can illuminate the world.

This temple has existed for a long time to serve the beliefs of the overseas Chinese, bearing bold ancient Fujian architecture. This place has a lot of small business people who come to worship and pray to buy and sell expensive clothes. Come to admire and feel this ancient beauty!
Map & Direction

***
People also search: best places to Visit in Vietnam, best places to visit in Ho Chi Minh City, best tourist attractions in Vietnam, best tourist attractions in Ho Chi Minh City – Try A Place – Best Internet marketing services for small businesses: If you don't try, you'll never know, where the best places near you are! Please like our posts, comment on them, and share them. Keep in touch with us through our Facebook Fanpage, Instagram, Twitter, Pinterest, and LinkedIn…to get the latest news, especially about discounts and coupons for services near you.
Watch more: Ong Bon Temple on Tiktok | Ong Bon Temple 700000 on Shorts | Ong Bon Temple on Reel. Explore it!
Sources from happy customers: Google Business Profile | Facebook | Instagram | Tripadvisor.