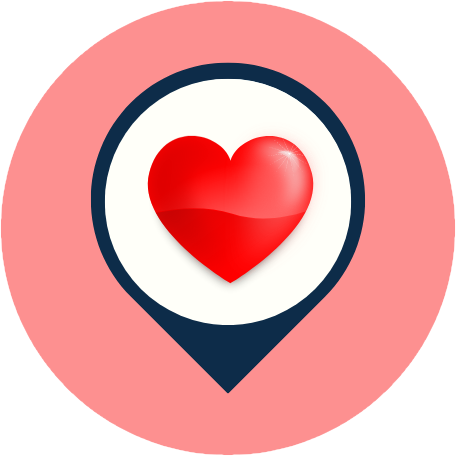 Description
❤️ St Francis Xavier Church in Ho Chi Minh City, Vietnam with ⏰ hours, address, map, directions, prices, photos, ☎️ phone, reviews…One of the best tourist attractions in Ho Chi Minh City.
Have you ever been to this place in Ho Chi Minh City,  Vietnam? If you haven't gone yet, you should check it out!
About St Francis Xavier Church in Ho Chi Minh City, VN 700000
A historical Catholic church dating from the early 1900s features a variety of Chinese touches.

One of the must-visit architectural and historical sites in Saigon The church belongs to the Prancis Xavier parish of the Catholic Archdiocese of Saigon. It began construction in 1900 and finished in 1902 as one of the first churches in the Cholon (Chinatown) area. 

During the coup d'etat of 1963, President Ngo Dinh Diem and his advisor (brother) Ngo Dinh Nhu took refuge inside one of the Chinese merchants, then came to the church until they surrendered themselves to the coup d'etat generals. The church was built in a Gothic style with Chinese and local decorations. It was designed by Father John Baptist Huỳnh Tịnh Hướng (who was a deacon at the time). The first father of this church was Father Pierre'd'Assou; his remains were buried on the left side of the church. Most of the architecture of the church remains original except for the floor tiles, which looked like they had been replaced around the 1990s.
If you visit Ho Chi Minh City and look for a place to visit, you might want to check out St Francis Xavier Church. This place has been around for years and is known for its good service and landscapes. St Francis Xavier Church is a great place to visit with friends and family.
❤️You can experience happiness by going to St Francis Xavier Church 700000, which is located ⭐at 25 Hoc Lac Street, Ward 14, District 5, Ho Chi Minh City 700000, Vietnam.✅ There is the address of this place. If anything about the address, phone number, website, or fan page is wrong or has changed, please let us know… Tell us to make sure everyone knows about this favorite place. Have a good time!
Top things to do at St Francis Xavier Church in Ho Chi Minh City, 700000
❤️ St Francis Xavier Church in Ho Chi Minh City, VN 700000 would be a great place for you to visit,⭐ with the best activities and events such as✅ historic, worship & pilgrimage, family-friendly, kid-friendly, and more…
Opening Hours
Mon-Sun: 7 AM–12 PM & 2 PM–6 PM
What do people say about St Francis Xavier Church, 700000?
Love it. A unique church steeped in historical characteristics with Chinese influences amidst the hustle and bustle of District 5-Cho Lon, the Chinatown heartbeat of HCMC

Nice mix of Christian and Chinese elements. Small and intimate. The plaque for Diem, who sought refuge here, is on a pew towards the back. I missed it when I first entered.

A perfect mix of Christian and Chinese elements that made this church unique.

Very nice-looking church. It is located in a Chinese area, so some announcements are in Chinese. It looked like a school was inside or nearby, as I saw many kids running around in school uniforms.

Chinese-language Catholic Church with multiple Masses daily. The people were friendly and welcoming when I attended the Saturday 7:30 p.m. mass on a recent visit to Saigon. The church was also nicely decorated for Christmas, which was an extra treat.

The place is quiet, and it was closed when we were here. But you can see that the wording was Chinese and Vietnamese since it is loved in Chinatown—decoration in Chinese, but a Catholic church.

There are very few Catholic churches in Ho Chi Minh City. This one is quite small but well-maintained and used regularly. Excellent and quiet in a busy, noisy street.

This small church in the heart of Cho Lon not only has historical buildings but also a dark history. A visit to this church takes you back to Hong Kong in the old days. Must visit.
Nearby zip codes close to this place
District 1, HCM 710000

District 2, HCM 713000

District 3, HCM 722700

District 4, HCM 754000

District 5, HCM 749000

District 6, HCM 746000

District 7, HCM 756000

District 8, HCM 751000

District 9, HCM 715000

District 10, HCM 740500

District 11, HCM 743000

District 12, HCM 729110

Phu Nhuan, HCM 725000

Binh Thanh, HCM 717000

Tan Binh, HCM 736090

Binh Tan, HCM 762000

Go Vap, HCM 727000

Tan Phu, HCM 760000

Thu Duc, HCM 721400

Binh Chanh, HCM 738000

Can Gio, HCM 759000

Hoc Mon, HCM 731000

Cu Chi, HCM 733000

Nha Be, HCM 758000
Map & Direction

***
People also search: best places to Visit in Vietnam, best places to visit in Ho Chi Minh City, best tourist attractions in Vietnam, best tourist attractions in Ho Chi Minh City – Try A Place – Best Internet marketing services for small businesses: If you don't try, you'll never know, where the best places near you are! Please like our posts, comment on them, and share them. Keep in touch with us through our Facebook Fanpage, Instagram, Twitter, Pinterest, and LinkedIn…to get the latest news, especially about discounts and coupons for services near you.
Watch more: St Francis Xavier Church Vietnam on Tiktok | St Francis Xavier Church 700000 on Shorts | St Francis Xavier Church Ho Chi Minh City on Reel. Explore it!
Sources from happy customers: Google Business Profile | Facebook | Instagram | Tripadvisor.