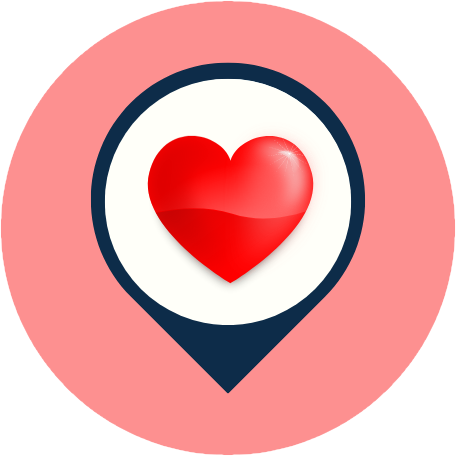 Description
❤️ Hundred Pillar House in Long An, Vietnam with ⏰ hours, address, map, directions, prices, photos, ☎️ phone, reviews…One of the best tourist attractions in Long An.
Have you ever been to this place in the Mekong Delta, Vietnam? If you haven't gone yet, you should check it out!
About Hundred Pillar House in Long An, 850000, Mekong Delta
From HCM City, down National Highway 50 to Long An province, past the Kinh Nuoc Man ferry for around 3km, you will stand in front of a wood-made ancient house that has over 100 pillars.

With a total area of 888 sq. m., the house is located on grounds of nearly 5,000 sq. m. The house consists of three compartments and two lean-tos, with 120 pillars, including 68 round and 52 square pillars. This house was built in five years, 1898–1903, with rare wood and set on a stone foundation 0.9 m high.

The house is paved with brown, hexagonal bricks and roofed with double tiles. The house is preserved in its initial architecture, with original furniture. Upon entering the house, visitors will feel the living space of southern people one century ago.

The house's structure is similar to Nha Ruong in Hue. It consists of two parts: the front apartment is for worship and reception, and it is connected by two rows of houses and then a rice warehouse. In the middle is a square yard with six sides.
If you visit Long An and look for a place to visit, you might want to check out Hundred Pillar House. This place has been around for years and is known for its good service and landscapes. Hundred Pillar House is a great place to visit with friends and family.
❤️You can experience happiness by going to Hundred Pillar House 850000, which is located ⭐at Long Huu Dong, Can Duoc, Long An, 850000 Mekong Delta, Vietnam.✅ There is the address of this place. If anything about the address, phone number, website, or fan page is wrong or has changed, please let us know… Tell us to make sure everyone knows about this favorite place. Have a good time!
Top things to do at Hundred Pillar House in Long An, 850000
❤️ Hundred Pillar House in Long An, 850000, Mekong Delta would be a great place for you to visit,⭐ with the best activities and events such as✅ historical, tour, family-friendly, kid-friendly, and more…
What do people say about Hundred Pillar House, Mekong Delta, Vietnam?
I really enjoyed the spatial arrangement of the house and the surrounding area. There is a ditch in front of the house that flows through the air conditioner. The layout of the rooms is very scientific. Although it is old and has degraded over time, The interior is made from all kinds of wood, such as wood, wood, etc. For hundreds of years, the cabinets, tables, and chairs have remained intact. The carvings in the worship space are unique, attracting the eye. Admiring the sophisticated, chiseled carving station of the work, up until now, making such a house was not easy.

The Hundred Pillar House is one of the national historical sites (1997) and also a major tourist destination in the province. This is an ancient architectural work built in the unique style of the Ruong in Hue. Although it is called the Hundred-Column House, there are actually 120 columns, with 68 main columns and 52 auxiliary small square columns in row 5. So the name "Hundred-Column House" is only used as an estimate.

Everyone went around to the back of the house; there were some beautiful pictures taken from the jars. The person who looks after the house is also a descendant; whatever you want to ask, Ms. Ngo (the daughter-in-law in the house) is enthusiastically chatting. There is also a scrapbook where you can write down your thoughts and send money to support them.

The old house is well-preserved and very beautiful. The host is very hospitable, polite, and considerate. A place to visit if you love carved wooden house architecture About 30km from Ho Chi Minh City The path is clear and cool.
Nearby zip codes close to this place
Ho Chi Minh City, 700000

Ben Tre, 930000

Tien Giang, 840000

Vinh Long, 890000

Can Tho, 900000

An Giang, 880000

Bac Lieu, 960000

Soc Trang, 950000

Ca Mau, 970000

Dong Thap, 810000

Kien Giang, 920000

Hau Giang, 910000

Tra Vinh, 870000
Map & Direction

***
People also search: Best Tourist Attractions in Mekong Delta, Best Places to Visit in Mekong Delta, Best Places to Visit in Vietnam, Best Tourist Attractions in Vietnam, Top Things to Do in Vietnam, Top Things to Do in Mekong Delta – Try A Place – Best Internet marketing services for small businesses: If you don't try, you'll never know, where the best places near you are! Please like our posts, comment on them, and share them. Keep in touch with us through our Facebook Fanpage, Instagram, Twitter, Pinterest, and LinkedIn…to get the latest news, especially about discounts and coupons for services near you.
Watch more: Hundred Pillar Ancient House Vietnam on Tiktok | Hundred Pillar House 850000 on Shorts | Ancient House in Mekong Delta on Reel. Explore it!
Sources from happy customers: Google Business Profile | Facebook | Instagram | Tripadvisor.