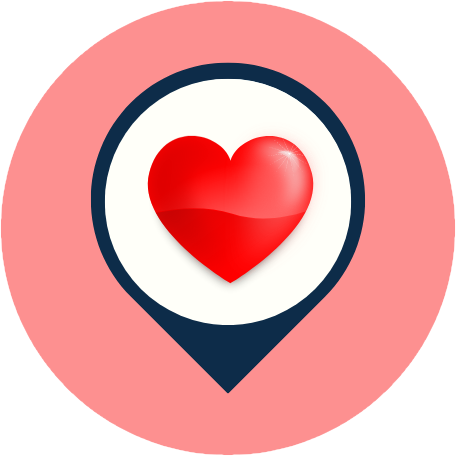 Description
❤️ Ba Duc Ancient House in Tien Giang, Vietnam with ⏰ hours, address, map, directions, prices, photos, ☎️ phone, reviews…One of the top things to do in Tien Giang. Have you ever been to this place in the Mekong Delta, Vietnam? If you haven't gone yet, you should check it out!
About Ba Duc Ancient House in Tien Giang, 840000, Mekong Delta
The house was built in 1938 and belongs to the Phans, one of the two biggest family names in the Cai Be area at the time.

Located in an area of over 2 hectares, surrounding the house is a bonsai garden and a variety of fruit trees with local specialties such as mango, orange, pomelo, longan, sapodilla, etc. Everything is arranged in harmony.

The house was built with a harmonious combination of two Asian-European architectural styles. From the outside, it looks like a colonial house (Maison d'Époque Coloniale). The house is built on a ground 0.5m above the ground, so in the flood season, the house cannot be flooded. It is known that houses built at the same time often do not have such high foundations, which is a very delicate thing about the architecture of the house.

The objects are decorated inside. Three sets of altar cabinets decorated with iridescent conch (1924) are arranged according to the principle of "Eastern peace, West fruit", in which the right-hand side has a wooden box carved with pictures. The dragon inside has the identity of a deity granted by King Tu Duc in 1848–1860.

In the middle of the house, there are four large wooden pillars that highlight the solidity and longevity of the house. The beautiful mother-of-pearl urn set further embellishes the ancient beauty of the house.
If you visit Tien Giang and look for a place to visit, you might want to check out Ba Duc Ancient House. This place has been around for years and is known for its good service and landscapes. Ba Duc Ancient House is a great place to visit with friends and family. This is one of the best places to Visit in Tien Giang.
❤️You can experience happiness by going to Ba Duc Ancient House 840000, which is located ⭐at 155 An Loi, Dong Hoa Hiep, Cai Be, Tien Giang, 840000 Mekong Delta, Vietnam.✅ There is the address of this place. If anything about the address, phone number, website, or fan page is wrong or has changed, please let us know… Tell us to make sure everyone knows about this favorite place. Have a good time!
Top things to do at Ba Duc Ancient House in Tien Giang, 840000
❤️ Ba Duc Ancient House in Tien Giang, 840000, Mekong Delta would be a great place for you to visit,⭐ with the best activities and events such as✅ homestay, eatery, exhibits, merch, family-friendly, kid-friendly, and more…
Opening Hours
What do people say about Ba Duc Ancient House, Mekong Delta, Vietnam?
Remarkably lavish decoration with antique furniture and columns covered with beautiful inlays It was very interesting to see the planning of a historic Vietnamese house. The extensive garden contains a wide range of Vietnamese fruits and herbs. I am very pleased to have had the opportunity to visit this historic treasure.

Beautiful home and garden, filled with very impressive furnishings. The home has a long history and has been passed down through generations of one single family.

The old house by the river is peaceful and green. Dropping in here on a rainy afternoon, enjoying delicious food, and taking a tour around the garden space is truly a fun experience.

As an old house on the top of the old houses in Cai Be District, the front house is on a riverside road; there is a stop for river tourism routes in Cai Be District; and behind the old house is a garden. fruit trees with many kinds of western specialties; you can eat and drink water here; the price is also reasonable. An old house combines tourism with bold southern style.

This ancient house has belonged to the same family for six generations (1938) since it was built. In Ba Duc's house, there is a room for ancestor worship; the furniture comes from Ba Duc's ancestors, and as everyone knows, ancestors are sacred! And what furniture: chests of drawers, sideboard, and secretary in rosewood and elm burl inlaid with mother-of-pearl. The tomb of the ancestors is, according to custom, in the garden of the property, a garden full of nostalgia with vines and flowers.
Nearby zip codes close to this place
Ho Chi Minh City, 700000

Ben Tre, 930000

Long An, 850000

Vinh Long, 890000

Can Tho, 900000

An Giang, 880000

Bac Lieu, 960000

Soc Trang, 950000

Ca Mau, 970000

Dong Thap, 810000

Kien Giang, 920000

Hau Giang, 910000

Tra Vinh, 870000
Map & Direction

***
People also search: Best Tourist Attractions in Mekong Delta, Best Places to Visit in Mekong Delta, Best Places to Visit in Vietnam, Best Tourist Attractions in Vietnam, Top Things to Do in Vietnam, Top Things to Do in Mekong Delta – Try A Place – Best Internet marketing services for small businesses: If you don't try, you'll never know, where the best places near you are! Please like our posts, comment on them, and share them. Keep in touch with us through our Facebook Fanpage, Instagram, Twitter, Pinterest, and LinkedIn…to get the latest news, especially about discounts and coupons for services near you.
Watch more: Ancient House in Vietnam on Tiktok | Ba Duc Ancient House 840000 on Youtube | Ancient House in Mekong Delta on Facebook. Explore it!
Sources from happy customers: Google Business Profile | Facebook | Instagram | Tripadvisor.