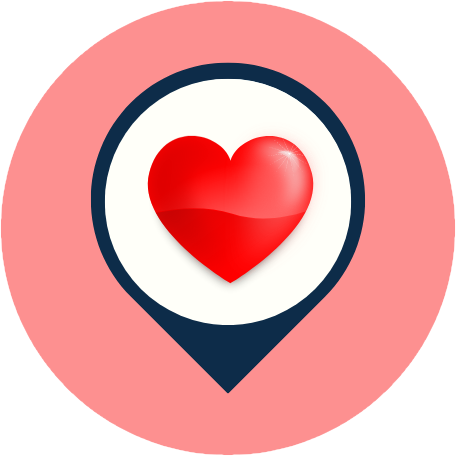 Description
❤️ Tien Chau Pagoda in Vinh Long, Vietnam with ⏰ hours, address, map, directions, prices, photos, ☎️ phone, reviews…One of the top things to do in Vinh Long. Have you ever been to this place in the Mekong Delta, Vietnam? If you haven't gone yet, you should check it out!
About Tien Chau Pagoda in Vinh Long, 890000, Mekong Delta
A beautiful pagoda was built in 1750. Splendid gardens with a huge variety of orchids, lotus flowers, frangipani trees, and other plants. Exquisite ancient architecture belongs to diverse cultures. There are many artistic and historical artifacts inside the temple." On December 12, 1994, Tien Chau Pagoda was recognized as a "National Historic-Cultural Monument".
If you visit Vinh Long and look for a place to visit, you might want to check out Tien Chau Pagoda. This place has been around for years and is known for its good service and landscapes. This is one of the best places to visit in Vinh Long.
❤️You can experience happiness by going to Tien Chau Pagoda 890000, which is located ⭐at Binh Luong, Long Ho, Vinh Long, 890000 Mekong Delta, Vietnam.✅ There is the address of this place. If anything about the address, phone number, website, or fan page is wrong or has changed, please let us know… Tell us to make sure everyone knows about this favorite place. Have a good time!
Top things to do at Tien Chau Pagoda in Vinh Long, 890000
❤️ Tien Chau Pagoda in Vinh Long, 890000, Mekong Delta would be a great place for you to visit,⭐ with the best activities and events such as✅ meditation, worship & pilgrimage, family-friendly, kid-friendly, and more…
What do people say about Tien Chau Pagoda, Mekong Delta, Vietnam?
We visited during the week. It was a terrific experience. My nephew is my taxi driver, and he said that the Google directions were incorrect. He was right. Although I am sure Google would have gotten us there eventually. 😉This temple is so worth the visit. Very ornate and on quite a large plot for an island commune. The hanging garden, pond, and pond features are spectacular; look for them at the back. The main dining hall has a spectacular collection of ceramics and other antiques. There are also two large prayer halls. One for formal chanting and offerings, one for individual groups offerings at funerals, and one for remembrance days. We enjoyed the visit so much.

Quiet, out-of-the-way rural Buddhist pagoda. Attached is the traditional medicine annex as well as a large dining hall. The pagoda itself is small enough to take in in a few minutes.

Tien Chau Tu, also known as Di Da Pagoda, is the oldest pagoda in Vinh Long province. Secluded on a green island, surrounded by gentle river water, this place has a peaceful and solemn atmosphere that many tourists love. Right from entering Tam Quan Gate, visitors will be immediately attracted by the peaceful beauty of this land. Especially after that, you can also find beautiful photos of the architecture and decorative details at Tien Chau Pagoda during your trip to An Binh Island.

You have to cross the Co Chien River by poetic ferry, then look at the My Thuan bridge proudly crossing the majestic Mekong River. Slowly, the ferry will dock on the other side, and that is when Tien Chau Pagoda appears with the beauty of a fairy bathing in the middle of this island. The temple is so beautiful and more than two hundred years old.
Nearby zip codes close to this place
Ho Chi Minh City, 700000

Long An, 850000

Ben Tre, 930000

Tien Giang, 840000

Can Tho, 900000

An Giang, 880000

Bac Lieu, 960000

Soc Trang, 950000

Ca Mau, 970000

Dong Thap, 810000

Kien Giang, 920000

Hau Giang, 910000

Tra Vinh, 870000
Map & Direction

***
People also search: Best Tourist Attractions in Mekong Delta, Best Places to Visit in Mekong Delta, Best Places to Visit in Vietnam, Best Tourist Attractions in Vietnam, Top Things to Do in Vietnam, Top Things to Do in Mekong Delta – Try A Place – Best Internet marketing services for small businesses: If you don't try, you'll never know, where the best places near you are! Please like our posts, comment on them, and share them. Keep in touch with us through our Facebook Fanpage, Instagram, Twitter, Pinterest, and LinkedIn…to get the latest news, especially about discounts and coupons for services near you.
Watch more: Buddhist Temple in Vietnam on Tiktok | Buddhist Temple 890000 on Youtube | Buddhist Temple in Mekong Delta on Facebook. Explore it!
Sources from happy customers: Google Business Profile | Facebook | Instagram | Tripadvisor.