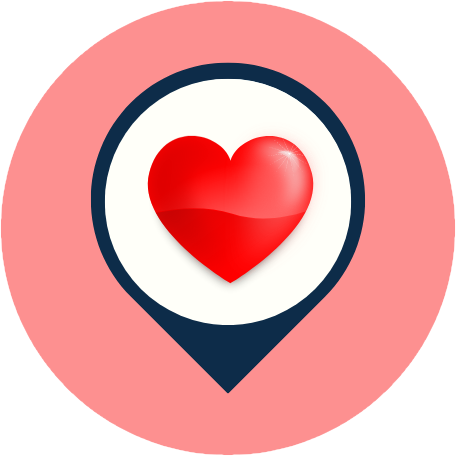 Description
❤️ Saigon Zoo and Botanical Garden in District 1, Ho Chi Minh City 710000, Vietnam with ⏰ hours, address, map, directions, prices, photos, ☎️ phone, reviews…One of the best tourist attractions in Ho Chi Minh City.
Have you ever been to this place? If you haven't gone yet, you should check it out!
About Saigon Zoo and Botanical Garden in Ho Chi Minh City, Vietnam
Straightforward zoo showcasing an array of animals, including giraffes, camels, elephants & snakes.

The Saigon Zoo and Botanical Gardens is Vietnam's largest zoo and botanical garden. It was commissioned by Admiral Pierre-Paul de La Grandière in 1864, and was opened to the public in 1869, making it one of the world's oldest continuously operating zoos.

Jean Baptiste Louis Pierre founded the Botanical Gardens in 1864, which he directed until 1877.

The Saigon Zoo and Botanical Garden is home to 590 animals from 125 different species, as well as 1,830 trees and plants from 260 different species, some of which are over 100 years old. This includes 20 orchid species, 32 cactus species, and 34 bonsai species. The Saigon Zoo and Botanical Garden is divided into four sections: animal conservation, plant conservation, orchid garden, and amusement park.
If you visit Ho Chi Minh City and look for a tourist attraction, you might want to check out Saigon Zoo and Botanical Garden. This place has been around for years and is known for its good service and landscapes. Saigon Zoo And Botanical Garden is a great place to visit with friends and family.
❤️You can experience happiness by going to Saigon Zoo and Botanical Garden 710000, which is located ⭐at 2 Nguyen Binh Khiem, Ben Nghe Ward, District 1, Ho Chi Minh City.✅ There is the address of this place. If anything about the address, phone number, website, or fan page is wrong or has changed, please let us know… Tell us to make sure everyone knows about this favorite place. Have a good time!
Best things to do at Saigon Zoo and Botanical Garden in Ho Chi Minh City, 710000
❤️ Saigon Zoo and Botanical Garden in Ho Chi Minh City, Vietnam would be a great place for you to visit,⭐ with the best activities and events such as✅ education, events, merch, family-friendly, kid-friendly, and more…
Opening Hours
Nearby zip codes close to this place
Ho Chi Minh City, 700000

District 3, HCM 722700

District 4, HCM 754000

District 5, HCM 749000

District 6, HCM 746000

District 7, HCM 756000

District 8, HCM 751000

District 9, HCM 715000

District 10, HCM 740500

District 11, HCM 743000

District 12, HCM 729110

Phu Nhuan, HCM 725000

Binh Thanh, HCM 717000

Tan Binh, HCM 736090

Binh Tan, HCM 762000

Go Vap, HCM 727000

Tan Phu, HCM 760000

Thu Duc, HCM 721400
What do people say about Saigon Zoo and Botanical Garden in District 1, Ho Chi Minh City?
The breathtaking beauty of the lush vegetation and the wide range of animals on display struck me during my most recent visit to Saigon Zoo. I was particularly thrilled to observe the various tigers, giraffes, elephants, crocodiles, and bird species, which added to the overall charm of the zoo. Overall, it was a wonderful experience that left me with lasting memories.

One of the finest places to spend time in Ho Chi Minh City if you have an interest in witnessing wild animals The place is very well maintained, with proper parking and a reasonable entry price. It takes about 2 hours to take the entire tour. Also, there is an ice cream parlor and a restaurant, so you can plan your visit accordingly. The only minor issue is that you must keep cash on hand because credit cards are not accepted.

Worth visiting. Nice botanical garden to explore. There are even amusement rides for kids and a pool. Some of the animal cages need refurbishing. Very successful in breeding some species. They got a handful of elephants and giraffes and a lot of deer.

A good place to visit with family, especially children. One of the best places for a picnic with family The zoo is an added feature to the garden.

Great place for a Sunday picnic for the whole family, with a spacious garden for a lazy afternoon, and for children, a zoo, toy train and play areas, and a kid's swimming pool. You can just relax, or all is fun there.

So big and vast! Wonderful time. Giraffe feeding was a highlight! The lions and tigers were not there; it was off-season, I think, and the orchid garden was closed and a little isolated overall. But good time with the animals and nature.
Map & Direction

***
People also search: best places to Visit in Vietnam, best places to visit in Ho Chi Minh City, best tourist attractions in Vietnam, best tourist attractions in Ho Chi Minh City – Try A Place – Best Internet marketing services for small businesses: If you don't try, you'll never know, where the best places near you are! Please like our posts, comment on them and share them. Keep in touch with us through our Facebook Fanpage, Instagram, Twitter, Pinterest, and LinkedIn…to get the latest news, especially about discounts and coupons for services near you.
Watch more: Saigon Zoo and Botanical Garden on Tiktok | Saigon Zoo on Shorts | Saigon Zoo and Botanical Garden on Reel. Explore it!
Sources from happy customers: Google Business Profile | Facebook | Instagram | Tripadvisor.