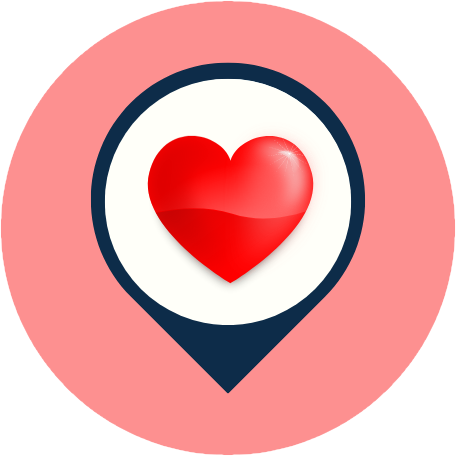 Description
❤️ An Binh Island in Vinh Long, Vietnam with ⏰ hours, address, map, directions, prices, photos, ☎️ phone, reviews…One of the top things to do in Vinh Long. Have you ever been to this place in the Mekong Delta, Vietnam? If you haven't gone yet, you should check it out!
About An Binh Island in Vinh Long, 890000, Mekong Delta
If you are looking for a peaceful and relaxing getaway in the Mekong Delta, you should consider visiting An Binh Island, a lush green oasis in Vinh Long province. An Binh Island is located between the Tien and Co Chien rivers, opposite the city of Vinh Long. It covers an area of about 60 square kilometers and consists of four communes: An Binh, Binh Hoa Phuoc, Hoa Ninh, and Dong Phu. The island is famous for its abundant fruit orchards, charming homestays, scenic canals, and ancient pagodas. Here are some tips on how to get there, what to do, and where to visit An Binh Island.

How to get there

The easiest way to get to An Binh Island from Ho Chi Minh City is to take a bus or a private car to Vinh Long City, which takes about 3 hours. From there, you can take the An Binh ferry across the Co Chien River for about 15 minutes to reach the island. The ferry runs every 15 minutes from 5 a.m. to 9 p.m. and costs 5,000 VND per person. Alternatively, you can also book a boat tour from Vinh Long City that will take you around the island and its attractions.
If you visit Vinh Long and look for a place to visit, you might want to check out An Binh Island. This place has been around for years and is known for its good service and landscapes. This is one of the best places to visit in Vinh Long.
❤️You can experience happiness by going to An Binh Island 890000, which is located ⭐at An Binh, Vinh Long, 890000 Mekong Delta, Vietnam.✅ There is the address of this place. If anything about the address, phone number, website, or fan page is wrong or has changed, please let us know… Tell us to make sure everyone knows about this favorite place. Have a good time!
Top things to do at An Binh Island in Vinh Long, 890000
One of the best things to do on An Binh Island is to explore its fruit orchards and taste the fresh and juicy fruits such as rambutan, mango, custard apple, durian, and soursop. You can either rent a bicycle or a motorbike and cycle around the island on your own or join a guided tour that will take you to some of the most famous gardens that welcome tourists to visit. You can also enjoy a delicious lunch with local specialties such as grilled snakehead fish, garden chicken salad, or coconut rice.
Another fun activity on An Binh Island is to cruise along its narrow canals and admire the tranquil scenery of coconut palms, water hyacinths, and stilt houses. You can either hire a rowing boat or a motorboat and enjoy the breeze and the sound of water. Some of the most popular canals are Hoa Ninh Canal, Quoi Thien Canal, and Cai Cuong Canal. You can also visit some of the floating markets nearby, such as Cai Be or Phong Dien, and experience the vibrant and colorful lives of the local traders.
❤️ An Binh Island in Vinh Long, 890000, Mekong Delta would be a great place for you to visit,⭐ with the best activities and events such as✅ tours, homestay, biking, team-building activities, merch, family-friendly, kid-friendly, and more…
Places to visit in An Binh Island, Mekong Delta, Vietnam?
An Binh Island is not only rich in natural beauty but also in cultural heritage. There are several ancient pagodas and temples on the island that are worth visiting for their architecture and history. One of them is Tien Chau Pagoda, which is located on Tien Beach on the left bank of the Co Chien River. The pagoda dates back to 250 years ago and has a large compound with two entrances and brick fences. The pagoda is decorated with huge incense coils and statues of Bodhisattva Guan Yin, Bodhisattva Manjushri, the Jade Emperor, and other deities.
Another interesting place to visit on An Binh Island is Huynh Thuy Le's old house, which is situated on the riverfront in Sa Dec town. The house was built in 1895 by Huynh Thuy Le, the son of a wealthy Chinese family who had an affair with Marguerite Duras, a famous French writer who wrote "The Lover" based on their story. The house is a beautiful example of French colonial style, with wooden furniture, ceramic tiles, and carved balconies.
The best time to visit 
An Binh Island has a tropical climate with two seasons: dry and rainy. The dry season lasts from December to April and is characterized by sunny days, cool nights, and low humidity. This is considered the best time to visit An Binh Island, as you can enjoy the fruits at their peak ripeness and avoid the heavy rains that may cause flooding or landslides. 
The rainy season lasts from May to November and brings hot and humid weather with frequent showers and thunderstorms. This season may also coincide with typhoons or tropical storms that can affect the region in September or October. If you visit An Binh Island during this time, make sure you check the weather forecast beforehand and prepare accordingly.
An Binh Island is a perfect destination for those who want to escape from the hustle and bustle of the city and enjoy the simple and serene life of the Mekong Delta. The island offers a variety of activities and attractions that will make your trip memorable and enjoyable.
Nearby zip codes close to this place
Ho Chi Minh City, 700000

Long An, 850000

Ben Tre, 930000

Tien Giang, 840000

Can Tho, 900000

An Giang, 880000

Bac Lieu, 960000

Soc Trang, 950000

Ca Mau, 970000

Dong Thap, 810000

Kien Giang, 920000

Hau Giang, 910000

Tra Vinh, 870000
Map & Direction

***
People also search: Best Tourist Attractions in Mekong Delta, Best Places to Visit in Mekong Delta, Best Places to Visit in Vietnam, Best Tourist Attractions in Vietnam, Top Things to Do in Vietnam, Top Things to Do in Mekong Delta – Try A Place – Best Internet marketing services for small businesses: If you don't try, you'll never know, where the best places near you are! Please like our posts, comment on them, and share them. Keep in touch with us through our Facebook Fanpage, Instagram, Twitter, Pinterest, and LinkedIn…to get the latest news, especially about discounts and coupons for services near you.
Watch more: Beautiful Island in Vietnam on Tiktok | Beautiful Island 890000 on Youtube | Beautiful Island in Mekong Delta on Facebook. Explore it!
Sources from happy customers: Google Business Profile | Facebook | Instagram | Tripadvisor.