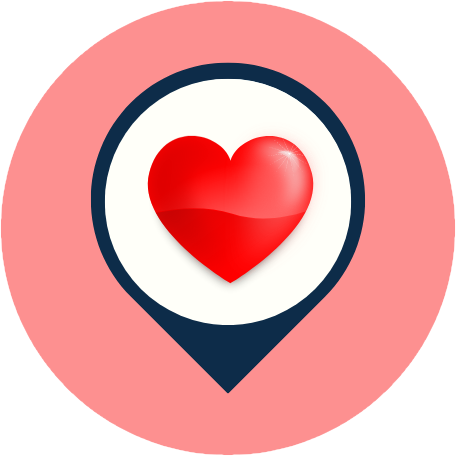 Description
❤️ Monkey Island in Ho Chi Minh City, Vietnam with ⏰ hours, address, map, directions, prices, photos, ☎️ phone, reviews…One of the best tourist attractions in Ho Chi Minh City.
Have you ever been to this place in Ho Chi Minh City,  Vietnam? If you haven't gone yet, you should check it out!
About Monkey Island in Can Gio Mangrove Biosphere Reserve, VN 700000
Scenic, swampy mangrove forest featuring wild crocodiles & clever monkeys.

Monkey Island – the Rung Sac War Zone Historic Site, amidst the amazing mangrove swamps, was the main attraction.

The Can Gio Mangrove Biosphere Reserve is located in the coastal district southeast of Ho Chi Minh City. The reserve provides opportunities to advance environmental protection across a continuum of habitats, ranging from coastal areas to the boundaries of Ho Chi Minh City, the biggest industrial city in Vietnam. The mangrove forest hosts the highest diversity of mangrove plant species, mangrove-dwelling invertebrates, and mangrove-associated fish and shellfish species in the sub-region and is regarded as the 'green lungs' of the city.
The Can Gio mangrove forest grew out of a comparatively recent brackish swamp with soil foundations created by the Saigon and Dong Nai Rivers. The development of the mangrove forest is dependent on high precipitation and a high density of rivers interweaving the area, which provide a rich and plentiful supply of alluvium in the estuarine regions. The soil formed in Can Gio has been created by a combination of clay alluvial depositions, vitriolic processes, and a brackish water table.
Can Gio encompasses diverse habitats, including mangroves, wetlands, salt marshes, mud flats, and seagrasses. The ecosystem functions as the 'green lungs' of Ho Chi Minh City, absorbing carbon dioxide and other polluting agents on a daily basis.
The mangroves contain a high diversity of floral and faunal species. These include mangrove species such as Rhizophora apiculate, Thespesia populnea, and Acanthus ebracteatus. A high number of faunal species appear in the biosphere reserve, including the king cobra (Ophiophagus Hannah), saltwater crocodile (Crocodilus porosus), spot-billed pelican (Pelecanus philippensis), and fishing cat (Felis viverrina).
If you visit Ho Chi Minh City and look for a place to visit, you might want to check out Monkey Island. This place has been around for years and is known for its good service and landscapes. Monkey Island is a great place to visit with friends and family.
❤️You can experience happiness by going to Monkey Island 700000, which is located ⭐at Long Hoa, Can Gio, Ho Chi Minh City 700000, Vietnam.✅ There is the address of this place. If anything about the address, phone number, website, or fan page is wrong or has changed, please let us know… Tell us to make sure everyone knows about this favorite place. Have a good time!
Top things to do at Monkey Island in Ho Chi Minh City, 700000
❤️ Monkey Island in Can Gio Mangrove Biosphere Reserve, VN 700000 would be a great place for you to visit,⭐ with the best activities and events such as✅ wildlife, historical, education, plant life, exhibits, merch, family-friendly, kid-friendly, and more…
Opening Hours
What do people say about Monkey Island, 700000?
This place is wonderful and gives you an up-close look at the monkeys there. Just a caution though: I highly recommend that you keep loose items in backpacks or in your vehicles because they will take anything they can possibly get a hold of. Other than that, I had a wonderful time here, and the staff is very polite.

A very beautiful UNESCO-listed mangrove forest. It takes about 2–3 hours to walk around the place, and the forest is very pretty, and you can meet and take photos of a bunch of wild monkeys. There are 2 populations of wild monks; be careful of the brown or long-tailed ones; they will steal your stuff, especially glasses, and ransom them for food. Do not eat or drink in front of them. The yellow or short-tailed ones are much better behaved. The facilities are a bit rudimentary but functional. Some of the bridges and walkways are rickety, so watch your footing and weight distribution. There is a replica NVA guerilla camp with raised walkways, which have been added for your convenience. The camp gives some history of the fighters that lived in the area and an idea of their living conditions. Overall, I think it's worthwhile to visit.

Funny experience. There really are a lot of monkeys. It can actually be quite impressive, or even scary. Don't give them food if you don't want them to climb on you. There is also a crocodile farm where you can feed them! Very impressive!

Be careful with everything, from glasses to bottles. There are so many monkeys and alligators. At the end of the trail, there is a Vietnam War history display, unlike many others.
Nearby zip codes close to Can Gio Mangrove Biosphere Reserve
District 1, HCM 710000

District 2, HCM 713000

District 3, HCM 722700

District 4, HCM 754000

District 5, HCM 749000

District 6, HCM 746000

District 7, HCM 756000

District 8, HCM 751000

District 9, HCM 715000

District 10, HCM 740500

District 11, HCM 743000

District 12, HCM 729110

Phu Nhuan, HCM 725000

Binh Thanh, HCM 717000

Tan Binh, HCM 736090

Binh Tan, HCM 762000

Go Vap, HCM 727000

Tan Phu, HCM 760000

Thu Duc, HCM 721400

Binh Chanh, HCM 738000

Can Gio, HCM 759000

Hoc Mon, HCM 731000

Cu Chi, HCM 733000

Nha Be, HCM 758000
Map & Direction

***
People also search: best places to Visit in Vietnam, best places to visit in Ho Chi Minh City, best tourist attractions in Vietnam, best tourist attractions in Ho Chi Minh City – Try A Place – Best Internet marketing services for small businesses: If you don't try, you'll never know, where the best places near you are! Please like our posts, comment on them, and share them. Keep in touch with us through our Facebook Fanpage, Instagram, Twitter, Pinterest, and LinkedIn…to get the latest news, especially about discounts and coupons for services near you.
Watch more: Can Gio Mangrove Forest Vietnam on Tiktok | Monkey Island 700000 on Shorts | Can Gio Mangrove Biosphere Reserve Ho Chi Minh City on Reel. Explore it!
Sources from happy customers: Google Business Profile | Facebook | Instagram | Tripadvisor.