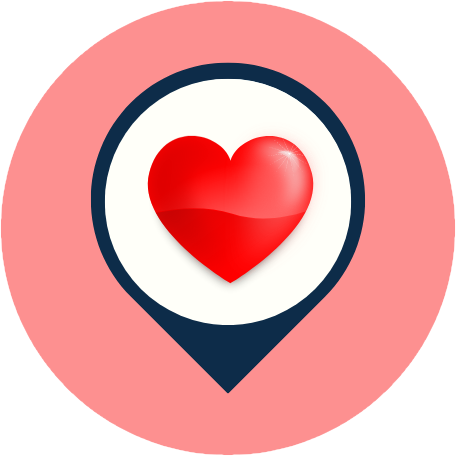 Description
❤️ Xa Loi Buddhist Temple in Ho Chi Minh City, Vietnam with ⏰ hours, address, map, directions, prices, photos, ☎️ phone, reviews…One of the best tourist attractions in Ho Chi Minh City.
Have you ever been to this place in Ho Chi Minh City,  Vietnam? If you haven't gone yet, you should check it out!
About Xa Loi Buddhist Temple in Ho Chi Minh City, VN 700000
This tall, prominent Buddhist pagoda built in 1956 was raided by government forces in 1963.

The Xa Loi Pagoda is the largest pagoda in Ho Chi Minh City, Vietnam. It was built in 1956 and was the headquarters of Buddhism in South Vietnam. The pagoda is located in District 3, Ho Chi Minh City, and lies on a plot of 5,000 square meters. The name Xá Lợi is the Vietnamese translation for śarīra, a term used for relics of Buddhists.

The pagoda was best known for the raids, in which the Army of the Republic of Vietnam Special Forces loyal to Ngô Đình Nhu, the brother of the Roman Catholic President Ngô Đình Diệm, raided and vandalized Buddhist monasteries and pagodas on 21 August 1963.

Construction began on 5 August 1956, according to the plans drawn up by the architects Trần Văn Đường and Đỗ Bá Vinh, while the directing engineers were Dư Ngọc Ánh and Hồ Tố Thuận. The pagoda was opened on 2 May 1958, by the Most Venerable Thich Khanh Anh. The pagoda was built to enshrine a sample of the relics of Gautama Buddha, giving its name.
If you visit Ho Chi Minh City and look for a tourist attraction, you might want to check out Xa Loi Buddhist Temple. This place has been around for years and is known for its good service and landscapes. Xa Loi Buddhist Temple is a great place to visit with friends and family.
❤️You can experience happiness by going to Xa Loi Buddhist Temple 700000, which is located ⭐at 89 Ba Huyen Thanh Quan, Vo Thi Sau Ward, District 3, Ho Chi Minh City, VN 700000.✅ There is the address of this place. If anything about the address, phone number, website, or fan page is wrong or has changed, please let us know… Tell us to make sure everyone knows about this favorite place. Have a good time!
Top things to do at Xa Loi Buddhist Temple in Ho Chi Minh City, 700000
❤️ Xa Loi Buddhist Temple in Ho Chi Minh City, VN 700000 would be a great place for you to visit,⭐ with the best activities and events such as✅ historic, meditation, worship & pilgrimage, family-friendly, kid-friendly, and more…
Opening Hours
Mon-Sun: 6 AM–11:30 AM & 2 PM–9 PM
Nearby zip codes close to this place
District 1, HCM 710000

District 2, HCM 713000

District 3, HCM 722700

District 4, HCM 754000

District 5, HCM 749000

District 6, HCM 746000

District 7, HCM 756000

District 8, HCM 751000

District 9, HCM 715000

District 10, HCM 740500

District 11, HCM 743000

District 12, HCM 729110

Phu Nhuan, HCM 725000

Binh Thanh, HCM 717000

Tan Binh, HCM 736090

Binh Tan, HCM 762000

Go Vap, HCM 727000

Tan Phu, HCM 760000

Thu Duc, HCM 721400

Binh Chanh, HCM 738000

Can Gio, HCM 759000

Hoc Mon, HCM 731000

Cu Chi, HCM 733000

Nha Be, HCM 758000
What do people say about Xa Loi Buddhist Temple, 700000?
It is the first pagoda I have visited in Saigon, and I found it very interesting and calming. This place is best for meditation, and the statues are very beautiful. One of the must-visit places in Saigon

Every Wednesday evening, the pagoda offers a class so that everyone can join to learn chanting meditation and socialize with newcomers and veterans, locals, and expats who are lovers and followers of Buddhism.

A place of worship, a place to refresh your mind, and a place to find your soul in peace despite the noise and bustling surroundings.

If you want to practice meditation, Xa Loi Pagoda is an ideal place for you. When you come here, you will attend the cultivation course, which includes kowtowing the Buddha, chanting the tenet, and learning to practice meditation. Some monks and nuns from Phat Quang Pagoda (Ba Ria Vung Tau province) will guide you on how to practice meditation during Buddha time. Moreover, you will also know how to practice Quigong (a type of exercise based on your breath in combination with your arm, leg, and body).

This is a long-standing, famous temple that is well-organized and disciplined. It often holds ceremonies, meditations, sermons, etc. The city center location is convenient for transportation and tourism. Places to go to understand the people of Saigon and their beliefs

The temple is located in the center of the city, a familiar place of practice for local people. The temple grounds are small and have many beautiful ornamental plants. The main hall is large and majestic; on peak days, hundreds of people can come to worship. The temple has motorcycle parking for a fee.
Map & Direction

***
People also search: best places to Visit in Vietnam, best places to visit in Ho Chi Minh City, best tourist attractions in Vietnam, best tourist attractions in Ho Chi Minh City – Try A Place – Best Internet marketing services for small businesses: If you don't try, you'll never know, where the best places near you are! Please like our posts, comment on them, and share them. Keep in touch with us through our Facebook Fanpage, Instagram, Twitter, Pinterest, and LinkedIn…to get the latest news, especially about discounts and coupons for services near you.
Watch more: Xa Loi Temple on Tiktok | Buddha Relic Temple 700000 on Shorts | Xa Loi Buddhist Temple on Reel. Explore it!
Sources from happy customers: Google Business Profile | Facebook | Instagram | Tripadvisor.