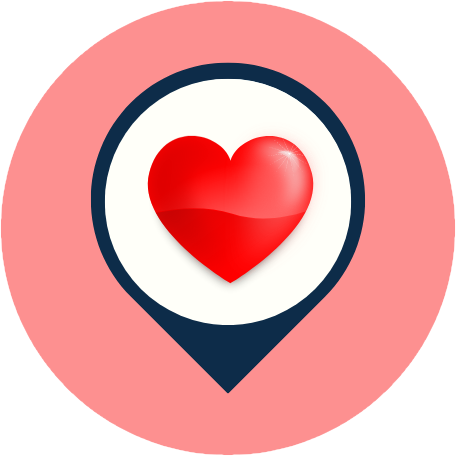 Description
❤️ Phat Hoc Buddhist Temple in Can Tho, Vietnam with ⏰ hours, address, map, directions, prices, photos, ☎️ phone, reviews…One of the top things to do in Can Tho. Have you ever been to this place in the Mekong Delta, Vietnam? If you haven't gone yet, you should check it out!
About Phat Hoc Buddhist Temple in Can Tho, 900000, Mekong Delta
Phat Hoc Buddhist Temple is a historic and serene pagoda located in the heart of Can Tho City, the largest city in the Mekong Delta region of Vietnam. The temple was built in 1951 as the headquarters of the Buddhist Association of South Vietnam in Can Tho province. It was one of the first Buddhist temples in the region and played an important role in promoting Buddhism and social welfare. The temple also witnessed many events and changes during the Vietnam War and its aftermath. 

The temple underwent a major renovation in 2012–2014, transforming it into a five-story building with a mix of brown and white colors and ornamental plants at all levels. The renovation also added new features and facilities to the temple, such as a library, a meditation hall, and a conference room.

The temple is dedicated to the worship of Buddha and Goddess Guan Yin, the bodhisattva of compassion. On the ground floor, there is a large statue of Guan Yin under the shade of a tree. As you walk higher up, there are rooms with different Buddha statues and paintings, creating a very serene atmosphere.

Phat Hoc Buddhist Temple is one of the most popular religious sites in Can Tho, attracting many locals and tourists who come to pray, meditate, or admire the architecture and art. The temple is open daily from 6:30 a.m. to 7:30 p.m., and admission is free.

How to get there

Phat Hoc Buddhist Temple is located in Ninh Kieu district, Can Tho city, 900000 Mekong Delta, Vietnam. It is easy to reach by various means of transportation.
If you visit Can Tho and look for a place to visit, you might want to check out Phat Hoc Buddhist Temple. This place has been around for years and is known for its good service and landscapes. This is one of the best places to visit in Can Tho.
❤️You can experience happiness by going to Phat Hoc Buddhist Temple 900000, which is located ⭐at 34 Hoa Binh Avenue, Tan An, Ninh Kieu, Can Tho, 900000 Mekong Delta, Vietnam.✅ There is the address of this place. If anything about the address, phone number, website, or fan page is wrong or has changed, please let us know… Tell us to make sure everyone knows about this favorite place. Have a good time!
Top things to do at Phat Hoc Buddhist Temple in Can Tho, 900000
There are many things you can do at Phat Hoc Pagoda to enjoy its beauty and tranquility:
Pray and make offerings: You can join the daily rituals of chanting, praying, and making offerings to Buddha and Guan Yin at the temple. You can also light incense sticks and candles and place them in front of the statues or on the altars. You can also donate money or food to support the temple and its monks.

Meditate and relax: You can find a quiet spot in the temple and practice meditation or mindfulness. You can also sit on the benches or on the floor and enjoy the peaceful atmosphere and the soothing sounds of bells and chants. You can also read some books or magazines from the library or listen to some music from the speakers.

Admire the architecture and art: You can explore the different floors of the temple and admire its architecture and art. You can see the intricate carvings, paintings, sculptures, and decorations that reflect Buddhist culture and history. You can also take photos of the temple and its surroundings, but make sure to ask for permission first and respect the rules of no flash photography.
❤️ Phat Hoc Buddhist Temple in Can Tho, 900000, Mekong Delta would be a great place for you to visit,⭐ with the best activities and events such as✅ meditation, worship & pilgrimage, merch, family-friendly, kid-friendly, and more…
Places to Visit Nearby
Phat Hoc Pagoda is not only a great destination by itself but also a convenient base to visit other nearby attractions in Can Tho city:

Munirensay Pagoda: This is a Khmer pagoda that is located just across the road from Phat Hoc Temple. It is one of the oldest and largest Khmer temples in the Mekong Delta, dating back to the 19th century. It has a distinctive yellow color and a unique architecture that resembles a lotus flower. It is also home to many monks and nuns who practice Theravada Buddhism.

Can Tho Museum: This is a museum that showcases the history, culture, and nature of Can Tho and the Mekong Delta. It has various exhibits and displays that feature artifacts, photos, videos, and models of local life, traditions, and events. It also has a section dedicated to the Vietnam War and its impacts on the region.

Ninh Kieu Pedestrian Bridge: This is a bridge that connects the Ninh Kieu Pier and Cai Khe Island. It is a modern and colorful bridge that offers a panoramic view of the Can Tho River and the city skyline. It is also a popular spot for walking, cycling, or taking photos, especially at night when it is illuminated by LED lights.
Opening Hours
Mon-Sun: 6:30 am – 7:30 pm
What do people say about Phat Hoc Buddhist Temple, Mekong Delta, Vietnam?
This place has received many positive reviews from visitors who have shared their experiences on Google Maps. Here are some of the best reviews:
"A very beautiful temple with many Buddha statues. The atmosphere is very calm and peaceful. The monks are very friendly and helpful. I enjoyed my visit very much."

"This is one of the most impressive temples I have ever seen. The architecture and art are amazing. The temple is very clean and well-maintained. The staff are very polite and respectful. I highly recommend this place to anyone who visits Can Tho."

"A wonderful place to relax and meditate. The temple is very spacious and quiet. The garden is very green and lovely. The view from the top floor is stunning. I felt very peaceful and happy here."
Nearby zip codes close to this place
Ho Chi Minh City, 700000

Long An, 850000

Ben Tre, 930000

Tien Giang, 840000

Vinh Long, 890000

An Giang, 880000

Bac Lieu, 960000

Soc Trang, 950000

Ca Mau, 970000

Dong Thap, 810000

Kien Giang, 920000

Hau Giang, 910000

Tra Vinh, 870000
Map & Direction

***
People also search: Best Tourist Attractions in Mekong Delta, Best Places to Visit in Mekong Delta, Best Places to Visit in Vietnam, Best Tourist Attractions in Vietnam, Top Things to Do in Vietnam, Top Things to Do in Mekong Delta – Try A Place – Best Internet marketing services for small businesses: If you don't try, you'll never know, where the best places near you are! Please like our posts, comment on them, and share them. Keep in touch with us through our Facebook Fanpage, Instagram, Twitter, Pinterest, and LinkedIn…to get the latest news, especially about discounts and coupons for services near you.
Watch more: Phat Hoc Pagoda in Vietnam on Tiktok | Phat Hoc Buddhist Temple 900000 on Youtube | Phat Hoc Pagoda in Mekong Delta on Facebook. Explore it!
Sources from happy customers: Google Business Profile | Facebook | Instagram | Tripadvisor.