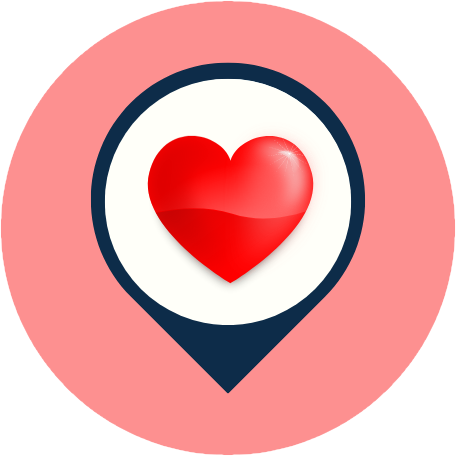 Description
❤️ Munirensay Khmer Buddhist Temple in Can Tho, Vietnam with ⏰ hours, address, map, directions, prices, photos, ☎️ phone, reviews…One of the top things to do in Can Tho. Have you ever been to this place in the Mekong Delta, Vietnam? If you haven't gone yet, you should check it out!
About Munirensay Khmer Buddhist Temple in Can Tho, 900000, Mekong Delta
Munirensay Khmer Buddhist Temple (also known as Muniransay or Munirensây) is a historic and beautiful temple located in the heart of Can Tho City, the largest city in the Mekong Delta region of Vietnam. The temple was built more than 70 years ago and features distinctive architecture influenced by the Angkor Wat temple in Cambodia. It is also the most famous Khmer temple in Can Tho and attracts many visitors from abroad as well as local Khmer people who come to worship and celebrate their festivals. The temple is a symbol of the culture and religion of the Khmer people, who have been living in the Mekong Delta for centuries.

How to get there

It is easily accessible by public transportation, taxi, or motorcycle. The temple is open daily from 6:00 a.m. to 6:00 p.m., and admission is free. However, visitors are expected to dress modestly and respectfully when entering the temple grounds. Shoes should be removed before entering the main hall, and photography is allowed, but not inside the hall where the Buddha statues are located.
If you visit Can Tho and look for a place to visit, you might want to check out Munirensay Khmer Buddhist Temple. This place has been around for years and is known for its good service and landscapes. This is one of the best places to visit in Can Tho.
❤️You can experience happiness by going to Munirensay Khmer Buddhist Temple 900000, which is located ⭐at 36 Hoa Binh Avenue, Tan An, Ninh Kieu, Can Tho, 900000 Mekong Delta, Vietnam.✅ There is the address of this place. If anything about the address, phone number, website, or fan page is wrong or has changed, please let us know… Tell us to make sure everyone knows about this favorite place. Have a good time!
Top things to do at Munirensay Khmer Buddhist Temple in Can Tho, 900000
Admire the impressive architecture of the temple, which consists of a three-story main hall with a pointed roof and four smaller towers at each corner. The exterior walls are decorated with intricate carvings and paintings depicting scenes from the life of the Buddha and other Buddhist stories. The interior walls are also adorned with colorful murals and statues of various deities and bodhisattvas.

Learn about the history and culture of the Khmer people in the Mekong Delta, who follow the Theravada branch of Buddhism and have their own language, script, music, and art. The temple serves as a cultural center for the Khmer community and hosts various events throughout the year, such as the Chol Chnam Thmay (New Year) festival in April, the Ok Om Bok (Moon Worship) festival in November…

Experience the peaceful atmosphere and spiritual energy of the temple, which offers a serene oasis in the bustling city. Visitors can join the daily prayers and chanting sessions led by the monks or meditate in the quiet garden behind the main hall. The temple also provides free vegetarian meals for visitors who wish to eat there.
❤️ Munirensay Khmer Buddhist Temple in Can Tho, 900000, Mekong Delta would be a great place for you to visit,⭐ with the best activities and events such as✅ meditation, worship & pilgrimage, family-friendly, kid-friendly, and more…
Places to Visit Nearby
Phat Hoc Pagoda is another Buddhist temple located next to Munirensay Khmer Temple, which belongs to the Mahayana branch of Buddhism and has a more Chinese-style architecture. The pagoda has a large courtyard with a statue of Quan Yin (the Goddess of Mercy) and a seven-story tower with a golden spire.

Ninh Kieu Pier is a popular tourist attraction and nightlife spot along the Hau River that offers a scenic view of the city skyline and the floating markets. Visitors can enjoy a variety of activities, such as boat rides, shopping, dining, and entertainment, at this lively waterfront area.

Cai Rang Floating Market is one of the largest and most famous floating markets in the Mekong Delta, which showcases the rich agricultural produce and local culture of the region. Visitors can witness the vibrant trade and exchange of goods on hundreds of boats that converge on the river every morning.
What do people say about Munirensay Khmer Buddhist Temple, Mekong Delta, Vietnam?
"A beautiful temple with amazing architecture and paintings. The monks are very friendly and welcoming. A must-see place in Can Tho."

"A peaceful place to relax and learn about Khmer culture. The temple is very well-maintained and clean. The food is delicious and free for everyone, which is offered on some special days."

"A stunning temple with a lot of history and charm. The carvings and murals are exquisite and detailed. The atmosphere is serene and spiritual."
Nearby zip codes close to this place
Ho Chi Minh City, 700000

Long An, 850000

Ben Tre, 930000

Tien Giang, 840000

Vinh Long, 890000

An Giang, 880000

Bac Lieu, 960000

Soc Trang, 950000

Ca Mau, 970000

Dong Thap, 810000

Kien Giang, 920000

Hau Giang, 910000

Tra Vinh, 870000
Map & Direction

***
People also search: Best Tourist Attractions in Mekong Delta, Best Places to Visit in Mekong Delta, Best Places to Visit in Vietnam, Best Tourist Attractions in Vietnam, Top Things to Do in Vietnam, Top Things to Do in Mekong Delta – Try A Place – Best Internet marketing services for small businesses: If you don't try, you'll never know, where the best places near you are! Please like our posts, comment on them, and share them. Keep in touch with us through our Facebook Fanpage, Instagram, Twitter, Pinterest, and LinkedIn…to get the latest news, especially about discounts and coupons for services near you.
Watch more: Khmer Buddhist Temple in Vietnam on Tiktok | Munirensay Khmer Buddhist Temple 900000 on Youtube | Khmer Buddhist Temple in Mekong Delta on Facebook. Explore it!
Sources from happy customers: Google Business Profile | Facebook | Instagram | Tripadvisor.