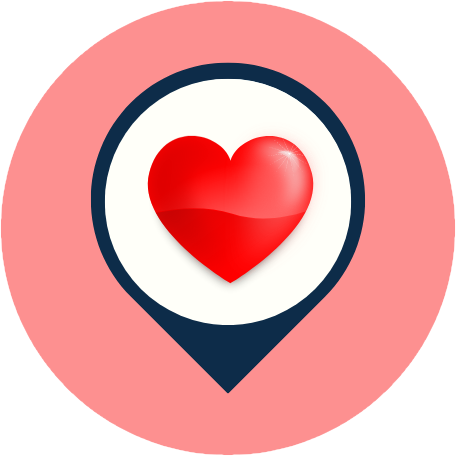 Description
❤️ Ba Den – Black Virgin Mountain in Tay Ninh, Vietnam with ⏰ hours, address, map, directions, prices, photos, ☎️ phone, reviews…One of the best tourist attractions in Tay Ninh.
Have you ever been to this place in Ho Chi Minh City,  Vietnam? If you haven't gone yet, you should check it out!
About Ba Den – Black Virgin Mountain in Tay Ninh, VN 840000
Peak with a mythical & Vietnam War history, now featuring 2 cable car routes, hiking trails & temples.

Black Virgin Mountain (Vietnamese: Nui Ba Den, meaning "Black Lady Mountain") is a mountain in Tay Ninh City, Vietnam. The mountain is the center of a Vietnamese myth about Ba Den, a local deity of Khmer origin. During the Vietnam War, the area around the mountain was a hot zone as the Ho Chi Minh Trail ended a few kilometers west across the Cambodian border. As such, there were many battles, and American and Vietnamese soldiers based in the region remember the prominent landmark. After the war, the mountain went from a battleground to being famous for its beautiful temples and theme park.

At 996 meters (3,268 ft), the extinct volcano rises from the flat Mekong Delta jungle and farmland. The mountain is almost a perfect cinder cone with a saddle and a slight bulge on its northwest side. The mountain is honeycombed with caves and covered in many large basalt boulders. The mountain is located approximately 10 km northeast of Tây Ninh and 96 km northwest of Ho Chi Minh City.

The Ba Den Mountain Spring Festival takes place annually from the 4th to the end of January, with the key three days being the 4th, 5th, and 6th. During this event, pilgrims visit Ba Den Mountain and often present red envelopes containing rice or small amounts of money as a gesture to seek blessings from Ba at the beginning of the year, with hopes for prosperity and wealth.

In 2022, the Ba Den Mountain Spring Festival attracted the highest number of visitors in the Southeast region. On August 14, 2019, the Ministry of Culture, Sports, and Tourism recognized the ceremony honoring the Holy Mother Linh Son on Ba Den Mountain as a national intangible cultural heritage. It is regarded as a significant folk festival in Tây Ninh province and the wider Southeast region.
If you visit Tay Ninh and look for a place to visit, you might want to check out Ba Den – Black Virgin Mountain. This place has been around for years and is known for its good service and landscapes. Ba Den – Black Virgin Mountain is a great place to visit with friends and family.
❤️You can experience happiness by going to Ba Den – Black Virgin Mountain 840000, which is located ⭐at Thanh Tan, Tay Ninh 840000, Vietnam.✅ There is the address of this place. If anything about the address, phone number, website, or fan page is wrong or has changed, please let us know… Tell us to make sure everyone knows about this favorite place. Have a good time!
Top things to do at Ba Den – Black Virgin Mountain in Tay Ninh, 840000
❤️ Ba Den – Black Virgin Mountain in Tay Ninh, VN 840000 would be a great place for you to visit,⭐ with the best activities and events such as✅ hiking, meditation, worship & pilgrimage, merch, family-friendly, kid-friendly, and more…
What do people say about Ba Den Mountain, 840000?
I highly recommend a visit. Plan for an all-day trip, as the travel will take time depending on where you're coming from. It's still expanding, so if you visit later, it'll probably be even better in the future. It kind of makes you feel like Sun Wu Kong when the clouds roll by.

It was a good experience. You can use the cable car or walk all the way to the pagoda. I would advise wearing light clothes (shorts and a cotton shirt) if you walk all the way to the pagoda. Bring extra clothes and your own refreshments. The prices up in the mountains are almost twice as much as what you can get from a normal store.

Great place. Stunning Buddhist display. Go on Sunday and buy the ticket from the booth outside the place in case there is a line inside. There was no waiting at all to get the ticket, and at the entrance, I was told by the ticket agent that on Saturday, there was a big crowd.

A sacred mountainous place worth visiting in Tay Ninh province of Southern Vietnam, the 2 cable line rides were quite an exciting experience, especially the red car line to the highest point where the gigantic and solemn black Mercy of Goddess (Guan Yin Bodissatva) is located. Being submerged in the misty cold cloud when about to reach the station was fascinating! *If you want to enjoy cooling weather conditions, we suggest starting the trip in the early morning.

The highest mountain in southern Vietnam is improving more and more. It's nice to climb to the landmark to see the view between Cambodia and Vietnam.
Nearby zip codes close to this place
Ho Chi Minh City, 700000

District 1, HCM 710000

District 2, HCM 713000

District 3, HCM 722700

District 4, HCM 754000

District 5, HCM 749000

District 6, HCM 746000

District 7, HCM 756000

District 8, HCM 751000

District 9, HCM 715000

District 10, HCM 740500

District 11, HCM 743000

District 12, HCM 729110

Phu Nhuan, HCM 725000

Binh Thanh, HCM 717000

Tan Binh, HCM 736090

Binh Tan, HCM 762000

Go Vap, HCM 727000

Tan Phu, HCM 760000

Thu Duc, HCM 721400

Binh Chanh, HCM 738000

Can Gio, HCM 759000

Hoc Mon, HCM 731000

Cu Chi, HCM 733000

Nha Be, HCM 758000
Map & Direction

***
People also search: best places to Visit in Vietnam, best places to visit in Tay Ninh, best tourist attractions in Vietnam, best tourist attractions in Tay Ninh – Best Internet marketing services for small businesses: If you don't try, you'll never know, where the best places near you are! Please like our posts, comment on them, and share them. Keep in touch with us through our Facebook Fanpage, Instagram, Twitter, Pinterest, and LinkedIn…to get the latest news, especially about discounts and coupons for services near you.
Watch more: Black Virgin Mountain Vietnam on Tiktok | Ba Den Mountain 840000 on Shorts | Ba Den Mountain Tay Ninh on Reel. Explore it!
Sources from happy customers: Google Business Profile | Facebook | Instagram | Tripadvisor.