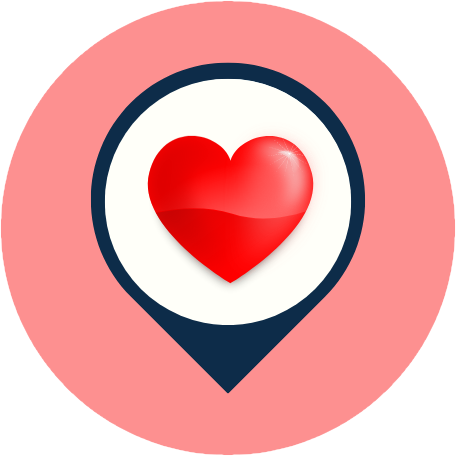 Description
❤️ Vinh Trang Pagoda in Tien Giang, Vietnam with ⏰ hours, address, map, directions, prices, photos, ☎️ phone, reviews…One of the top things to do in Tien Giang. Have you ever been to this place in the Mekong Delta, Vietnam? If you haven't gone yet, you should check it out!
About Vinh Trang Pagoda in Tien Giang, 840000, Mekong Delta
Vinh Trang Pagoda is the greatest pagoda in Tien Giang Province, covering an area of 2,000 m2 with many beautiful trees. It was built in 1849 in My Phong village, My Tho City, in the shape of the "Nation" letter of Chinese characters. The pagoda includes four large departments connected with each other: the front department, the main department, the worship department, and the back department, bearing a combination of European and Asian architecture and creating a splendid beauty, solemnity, and purity.

The facade of Vinh Trang Pagoda contains both Asian and European architecture, including elements from the Renaissance period, Romanesque style, French decorative flowers, and Japanese enameled tile. From afar, the pagoda resembles the five-tower Angkor Temple.

In the main hall of the temple, there are multiple statues of various Buddhas, including Amitabha Buddha, Gautama Buddha, various arahants, and bodhisattvas. There are also statues of Thich Chanh Hau and Thich Minh Dan. The three oldest statues in the temple are those of Amitabha, Avalokiteshvara, and Mahasthamaprapta Bodhisattva, which are made of bronze. However, the statue of Avalokiteshvara has been lost for a long time, so a wooden replacement was made. 

There is also a statue of Ngoc Hoang, roughly the size of a real human. The pagoda is surrounded by gardens of ornamental trees, ancient trees, and bonsai, creating a peaceful atmosphere. It provided shelter for Vietnamese patriots and is recognized as a national historical and cultural relic by the government.
If you visit Tien Giang and look for a place to visit, you might want to check out Vinh Trang Pagoda. This place has been around for years and is known for its good service and landscapes. Vinh Trang Pagoda is a great place to visit with friends and family. This is one of the best places to Visit in Tien Giang.
❤️You can experience happiness by going to Vinh Trang Pagoda 840000, which is located ⭐at My Phong village, My Tho City, Tien Giang, 840000 Mekong Delta, Vietnam.✅ There is the address of this place. If anything about the address, phone number, website, or fan page is wrong or has changed, please let us know… Tell us to make sure everyone knows about this favorite place. Have a good time!
Top things to do at Vinh Trang Pagoda in Tien Giang, 840000
❤️ Vinh Trang Pagoda in Tien Giang, 840000, Mekong Delta would be a great place for you to visit,⭐ with the best activities and events such as✅ meditation, worship & pilgrimage, merch, family-friendly, kid-friendly, and more…
Opening Hours
Mon-Sun: 6:30 am – 6:30 pm
What do people say about Vinh Trang Pagoda, Mekong Delta, Vietnam?
The whole area is beautifully designed and maintained by the monks. Huge Buddha statues tower over you as you explore the pagoda. Inside the pagoda, you instantly feel the energy of the room. There is a big altar in the middle with various Buddha statues surrounding it, where the locals take turns praying at each statue.

Peaceful, tranquil, and pleasant stop-off. The area is clean and tidy. The gardens are well-kept. The Buddha's temples, pagodas,  and statues are all well-maintained. You soon forget about all the tourists walking around with you.

We visited this pagoda on the way to the Mekong Delta. This is a very common stop for all the tours going from Ho Chi Minh City to the Mekong Delta. Other than the Buddha temple, there are three big statues of the Laughing Buddha.

This pagoda is the biggest one in the Mekong Delta province. We visited it on our way back from the Mekong Delta tour. It was built in the early 19th century. The architecture has an influence on Vietnamese, Chinese, and Cambodian styles of building. It's got different Buddhas. Amitabha Buddha, Laughing Buddha, and Maitreya Buddha, to name a few. There is also a statue of Lady Buddha, as told by our guide.

The garden area is surrounded by a lot of fruit-bearing trees and bonsai trees. Inside, in the center, there is a beautiful garden.

A beautiful pagoda on the way to the Mekong Delta is Usually the first stop of any Mekong Delta tour They feature two giant-sized white Buddha statues, which are beautiful to look at. Also, the place has an amazing bougainvillea garden, which we enjoyed a lot. A must-visit place.
Nearby zip codes close to this place
Ho Chi Minh City, 700000

Ben Tre, 930000

Long An, 850000

Vinh Long, 890000

Can Tho, 900000

An Giang, 880000

Bac Lieu, 960000

Soc Trang, 950000

Ca Mau, 970000

Dong Thap, 810000

Kien Giang, 920000

Hau Giang, 910000

Tra Vinh, 870000
Map & Direction

***
People also search: Best Tourist Attractions in Mekong Delta, Best Places to Visit in Mekong Delta, Best Places to Visit in Vietnam, Best Tourist Attractions in Vietnam, Top Things to Do in Vietnam, Top Things to Do in Mekong Delta – Try A Place – Best Internet marketing services for small businesses: If you don't try, you'll never know, where the best places near you are! Please like our posts, comment on them, and share them. Keep in touch with us through our Facebook Fanpage, Instagram, Twitter, Pinterest, and LinkedIn…to get the latest news, especially about discounts and coupons for services near you.
Watch more: Vinh Trang Buddhist Temple Vietnam on Tiktok | Vinh Trang Pagoda 840000 on Shorts | Buddhist Temple in Mekong Delta on Reel. Explore it!
Sources from happy customers: Google Business Profile | Facebook | Instagram | Tripadvisor.