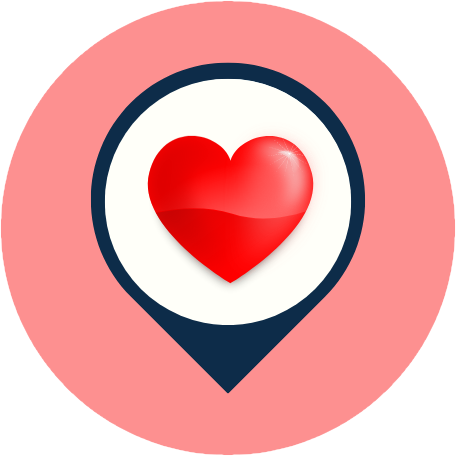 Description
❤️ Bui Vien Walking Street in Ho Chi Minh City, Vietnam with ⏰ hours, address, map, directions, prices, photos, ☎️ phone, reviews…One of the best tourist attractions in Ho Chi Minh City.
Have you ever been to this place in Ho Chi Minh City,  Vietnam? If you haven't gone yet, you should check it out!
About Bui Vien Walking Street in Ho Chi Minh City, Vietnam, 700000
Bui Vien Walking Street, a nightlife attraction in Ho Chi Minh City, is an ideal venue for Western guests and young Saigonese to come to eat and hang out every time they go down the street.
Bui Vien Street is the so-called "Western Street" (Pho Tay), referring to its Western culture-oriented features. Before becoming a walking city, Bui Vien Street was crowded with backpackers coming here to have fun, try unfamiliar cuisines, and explore new places during their trip to Saigon.
Travelers visiting Bui Vien Street should take high care of their belongings.
If you visit Ho Chi Minh City and look for a tourist attraction, you might want to check out Bui Vien Walking Street. This place has been around for years and is known for its good service and landscapes. Bui Vien Walking Street is a great place to visit with friends and family.
❤️You can experience happiness by going to Bui Vien Walking Street 700000, which is located ⭐at Bui Vien Street, Pham Ngu Lao Ward, District 1, Ho Chi Minh City, Vietnam 700000.✅ There is the address of this place. If anything about the address, phone number, website, or fan page is wrong or has changed, please let us know… Tell us to make sure everyone knows about this favorite place. Have a good time!
Top things to do at Bui Vien Walking Street in Ho Chi Minh City, 700000
❤️ Bui Vien Walking Street in Ho Chi Minh City, Vietnam, 700000 would be a great place for you to visit,⭐ with the best activities and events such as✅ nightlife, events, live performances, and more…
Nearby zip codes close to this place
District 1, HCM 710000

District 2, HCM 713000

District 3, HCM 722700

District 4, HCM 754000

District 5, HCM 749000

District 6, HCM 746000

District 7, HCM 756000

District 8, HCM 751000

District 9, HCM 715000

District 10, HCM 740500

District 11, HCM 743000

District 12, HCM 729110

Phu Nhuan, HCM 725000

Binh Thanh, HCM 717000

Tan Binh, HCM 736090

Binh Tan, HCM 762000

Go Vap, HCM 727000

Tan Phu, HCM 760000

Thu Duc, HCM 721400

Binh Chanh, HCM 738000

Can Gio, HCM 759000

Hoc Mon, HCM 731000

Cu Chi, HCM 733000

Nha Be, HCM 758000
What do people say about Bui Vien Walking Street, 700000?
It's a great walking street with tonnes of bars, live music, and plenty of places to get good drinks. The prices of beers and other drinks are pretty affordable for such a lively street. It's pretty easy to find tables to sit at and places to chill and dance if you want.

This walking street turns into a club at night. Both sides of the streets were lined with bars and pubs. You will be spoiled for choice. Loud music is played in almost every shop, and it can be super noisy (LOL).

Sleep through the day, come alive at night. This is the most happening place in all of Vietnam. Party, bars, food, and lots of beer. Obviously, this is an "only adult" place. On weekends, it's hard to find a table in most major restaurants. It even becomes a tedious task to walk on the street, as tables are arranged on the street only and bikes are an integral part of these roads. Waitresses will try to lure you into their restaurants.

Once and done with the experience, the best time to go is after 10 p.m. Lots of energy, loud music, and good food with a variety of alcoholic beverages It's a little expensive. The annoyance is that the bartenders and restaurant hostesses are pushy when inviting tourists to their establishments.

It's the street where everyone goes to drink. It's filled with bars, loud music (sometimes live), and laughing gas. The prices are cheap. It's similar to Khao San Road in Bangkok if you've ever been, but a bit more chill and with more room to walk.
Map & Direction

***
People also search: best places to Visit in Vietnam, best places to visit in Ho Chi Minh City, best tourist attractions in Vietnam, best tourist attractions in Ho Chi Minh City – Try A Place – Best Internet marketing services for small businesses: If you don't try, you'll never know, where the best places near you are! Please like our posts, comment on them, and share them. Keep in touch with us through our Facebook Fanpage, Instagram, Twitter, Pinterest, and LinkedIn…to get the latest news, especially about discounts and coupons for services near you.
Watch more: Bui Vien Walking Street on Tiktok | Backpacker Street on Shorts | Bui Vien Walking Street on Reel. Explore it!
Sources from happy customers: Google Business Profile | Facebook | Instagram | Tripadvisor.