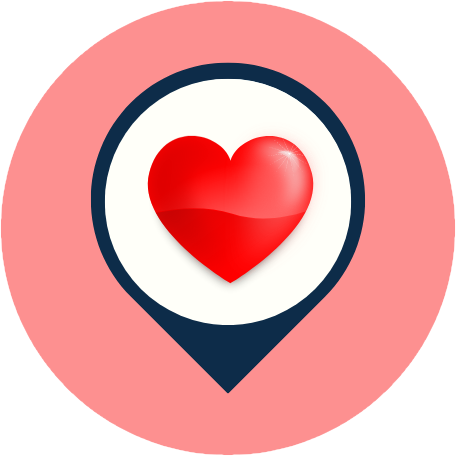 Description
❤️ One Pillar Pagoda, Thu Duc in Ho Chi Minh City, Vietnam with ⏰ hours, address, map, directions, prices, photos, ☎️ phone, reviews…One of the best tourist attractions in Ho Chi Minh City.
Have you ever been to this place in Ho Chi Minh City,  Vietnam? If you haven't gone yet, you should check it out!
About One Pillar Pagoda, Thu Duc in Ho Chi Minh City, VN 700000
Buddhist site with ornate gates & lotus ponds modeled on Hanoi's 11th-century "one pillar pagoda".

Nam Thien Nhat Tru Pagoda, or One Pillar Pagoda, in Thu Duc, Ho Chi Minh City, was opened on April 8, 1958, by Most Venerable Thich Tri Dung and a disciple named Do Thi Vinh, who supported his creation. Nam Thien Nhat Tru: One Pillar Pagoda in the Heart of the South SkyOne Pillar Pagoda, Thu Duc, was built according to the architecture of ancient pagodas in northern Vietnam, from the rafter, truss, piercing, tile roof, etc., to the decorative patterns as well as the worship arrangement. One-Pillar Pagoda The pillar is permanently cast with reinforced cement; it has a curved tiled roof like the One Pillar Pagoda in Hanoi but is lower and smaller.
If you visit Ho Chi Minh City and look for a place to visit, you might want to check out One Pillar Pagoda. This place has been around for years and is known for its good service and landscapes. One Pillar Pagoda is a great place to visit with friends and family.
❤️You can experience happiness by going to One Pillar Pagoda 700000, which is located ⭐at 100 Dang Van Bi, Binh Tho, Thu Duc District, Ho Chi Minh City, 700000 Vietnam.✅ There is the address of this place. If anything about the address, phone number, website, or fan page is wrong or has changed, please let us know… Tell us to make sure everyone knows about this favorite place. Have a good time!
Top things to do at One Pillar Pagoda, Thu Duc in Ho Chi Minh City, 700000
❤️ One Pillar Pagoda in Ho Chi Minh City, VN 700000 would be a great place for you to visit,⭐ with the best activities and events such as✅ meditation, worship & pilgrimage, family-friendly, kid-friendly, and more…
What do people say about One Pillar Pagoda, Thu Duc, 700000?
There are many open and cool areas in the temple. The atmosphere is dignified, with a large aquarium in the center. Parking is available in the back.

This is one of the three-pillar pagodas in Vietnam. If you don't have a chance to visit others in Hanoi or Hue, you can come here.

It was incredible to see that copy of the one-pillar pagoda of Hanoi here in Saigon. Nice and beautiful place.

The temple is very dignified and clean. The main hall is very cozy and serene when entering the ceremony, especially when there is the chanting of the monks. The one-pillar tower and fish pond are the focal points of the pagoda, which is extremely cool and peaceful.

The temple is very peaceful, pure, and pleasant. I was sad, but after going to the temple, my sadness was gone and my heart was at peace.

The temple is located in a quiet and sacred land. Upon entering the temple, one can feel the dignified, peaceful, and pure atmosphere. The temple has many beautiful scenes and Buddha statues for Buddhists to visit.

Nam Thien Nhat Tru, the famous One Pillar Pagoda in the South, is one of the pagodas with unique architecture in Ho Chi Minh City. Viewed from the three-entrance gate, Nam Thien Nhat Tru was built in the middle of Long Nhan Lake, with a lake surface area of about 600 m2. Below are lotus flowers rising from the water, bright pink and fragrant. Schools of carp freely swim in the quiet atmosphere of the temple scene. With a campus of about 1 hectare, the pagoda has many large statues, such as statues of Amitabha Buddha, Shakyamuni Buddha, Maitreya Buddha, Bodhisattva Avalokitesvara statues…
Nearby zip codes close to this place
District 1, HCM 710000

District 2, HCM 713000

District 3, HCM 722700

District 4, HCM 754000

District 5, HCM 749000

District 6, HCM 746000

District 7, HCM 756000

District 8, HCM 751000

District 9, HCM 715000

District 10, HCM 740500

District 11, HCM 743000

District 12, HCM 729110

Phu Nhuan, HCM 725000

Binh Thanh, HCM 717000

Tan Binh, HCM 736090

Binh Tan, HCM 762000

Go Vap, HCM 727000

Tan Phu, HCM 760000

Thu Duc, HCM 721400

Binh Chanh, HCM 738000

Can Gio, HCM 759000

Hoc Mon, HCM 731000

Cu Chi, HCM 733000

Nha Be, HCM 758000
Map & Direction

***
People also search: best places to Visit in Vietnam, best places to visit in Ho Chi Minh City, best tourist attractions in Vietnam, best tourist attractions in Ho Chi Minh City – Try A Place – Best Internet marketing services for small businesses: If you don't try, you'll never know, where the best places near you are! Please like our posts, comment on them, and share them. Keep in touch with us through our Facebook Fanpage, Instagram, Twitter, Pinterest, and LinkedIn…to get the latest news, especially about discounts and coupons for services near you.
Watch more: One Pillar Pagoda Vietnam on Tiktok | One Pillar Pagoda 700000 on Shorts | One Pillar Pagoda Ho Chi Minh City on Reel. Explore it!
Sources from happy customers: Google Business Profile | Facebook | Instagram | Tripadvisor.