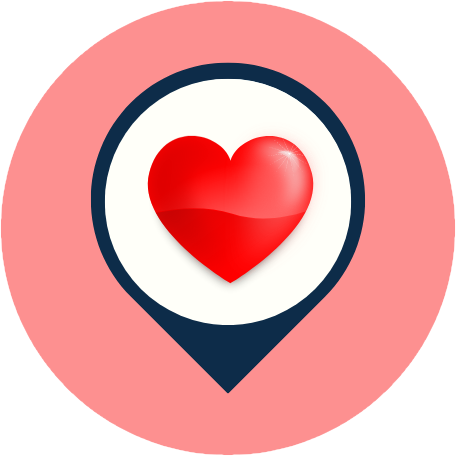 Description
❤️ Ascarate Park in El Paso, Texas 79905, United States with ⏰ hours, address, map, directions, prices, photos, ☎️ phone, reviews…One of the best tourist attractions in Texas.
Have you ever been to this place? If you haven't gone yet, you should check it out!
About Ascarate Park in El Paso, TX 79905
Located in: Ascarate Golf Course

Ascarate Park is the largest public-use recreational park in El Paso County and is dedicated to sports, picnicking, fishing, and other recreational activities.
Ascarate Park features an 18-hole, 72-par golf course and a 9-hole executive course called the Delta 9, a 48-acre surface lake, a lakeside boardwalk, a fully equipped aquatic center, playgrounds, and picnic facilities. Public Works is responsible for the maintenance and operation of all park facilities. The park provides a clean and safe environment for the recreational needs of the residents of El Paso. Ascarate Park also actively participates in the formation of public policy and programs pertaining to local, state, and federal levels that affect the park, as well as recreational planning and methods of financing that affect the leisure opportunities of the residents of the county.
Ascarate Lake boasts some of the best fishing in the Southwest. The lake is home to trout (winter), catfish (summer), largemouth bass, black bass, sun perch, blue gill, carp, shad, crappie hybrid sunfish, and minnows.
If you visit El Paso, Texas, and are looking for a tourist attraction, you might want to check out Ascarate Park. This place has been around for years and is known for its good service and landscapes. Ascarate Park is a great place to visit with friends and family.
❤️You can experience happiness by going to Ascarate Park 79905, which is located ⭐at 6900 Delta Dr, El Paso, TX 79905.✅ There is the address of this place. If anything about the address, phone number, website, or fan page is wrong or has changed, please let us know… Tell us to make sure everyone knows about this favorite place. Have a good time!
Best things to do at Ascarate Park in Texas 79905
❤️ Ascarate Park in El Paso, TX 79905 would be a great place for you to visit,⭐ with the best activities and events such as✅ lakes, bird-watching, trails, picnics, events, pavilion, fishing, family-friendly, kid-friendly, and more…
Opening Hours
Nearby zip codes close to this place
ZIP Code 79901, El Paso, TX

ZIP Code 79903, El Paso, TX

ZIP Code 79915, El Paso, TX

ZIP Code 79925, El Paso, TX

ZIP Code 79930, El Paso, TX
What do people say about Ascarate Park in El Paso, Texas 79905?
I really like this place! This is the real El Paso. People are friendly, the staff is always professional, and if you come here enough, it's like Cheers—they actually know your name. Mike Smith is an awesome pro and golf instructor, plus he has taken great care of the golf club.

My husband and I love coming here; we ride our electric scooters, walk around the lake, grill out, and feed the ducks! The water is low and looks like it needs to be cleaned out, so I'm not sure how fishing is going. Great place for get-togethers, for the kids to run around and play, or to play baseball, softball, or football.

Awesome place to fish and release. It's gotten way better than back in the day. The environment is good.

I was at the 4th of July celebration with a great fireworks show and food provided by the golf course restaurant. All in all, it was a great night until we left. An hour and a half in line was no fun. Way to go, county employees!

Really beautiful part of the places to fish and play just about every type of game as well. I came here specifically for Pickleball and the quarts are in really good shape. The wind is out of control here because they don't have any windshields on the fence but other than that it's a great place to visit

I love this place helps me relax just need some TLC and more signs about the no smoking keeping dogs on a leash the fishing requirements and the legal size of the fish u can keep and in both languages.
Map & Direction

***
People also search: best places to Visit in El Paso, best places to visit in Texas, best tourist attractions in El Paso, best tourist attractions in Texas – Try A Place – Best Internet marketing services for small businesses: If you don't try, you'll never know, where the best places near you are! Please like our posts, comment on them and share them. Keep in touch with us through our Facebook Fanpage, Instagram, Twitter, Pinterest, and LinkedIn…to get the latest news, especially about discounts and coupons for services near you.
Watch more: Ascarate Park on Tiktok | Ascarate Park on Shorts | Ascarate Park on Reel. Explore it!
Sources from happy customers: Google Business Profile | Facebook | Instagram | Yelp.