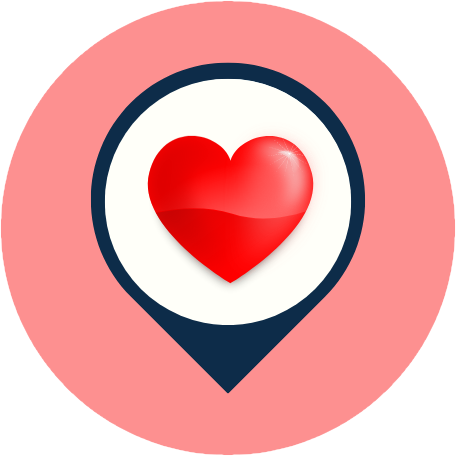 Description
❤️ 1940 Air Terminal Museum in Houston, Texas 77061, United States with ⏰ hours, address, map, directions, prices, photos, ☎️ phone, reviews…One of the best tourist attractions in Texas.
Have you ever been to this place? If you haven't gone yet, you should check it out!
About 1940 Air Terminal Museum in Houston, TX 77061
Located in: William P. Hobby Airport

Spacious art deco museum featuring memorabilia, aircraft & uniforms from aviation history.

The mission of this place is to demonstrate the impact of aviation on Houston's history and economic development through the prism of architectural beauty.

The 1940 Air Terminal Museum is housed in the historic art deco terminal building that once served the City of Houston as the Houston Municipal Airport. The building is now a protected landmark and listed on the National Register of Historic Places. Between Hobby Airport's airline traffic, business aviation, and frequent fixed-wing and rotary-wing general aviation traffic, a visit to the museum will provide each guest with a front-row view of the active runways!
If you visit Houston, Texas, and are looking for a tourist attraction, you might want to check out 1940 Air Terminal Museum. This place has been around for years and is known for its good service and landscapes. This is a great place to visit with friends and family.
❤️You can experience happiness by going to 1940 Air Terminal Museum 77061, which is located ⭐at 8325 Travelair St, Houston, TX 77061.✅ There is the address of this place. If anything about the address, phone number, website, or fan page is wrong or has changed, please let us know… Tell us to make sure everyone knows about this favorite place. Have a good time!
Best things to do at 1940 Air Terminal Museum in Texas 77061
❤️ 1940 Air Terminal Museum in Houston, TX 77061 would be a great place for you to visit,⭐ with the best activities and events such as✅ educations, exhibits, merch, family-friendly, kid-friendly, and more…
Opening Hours
Tue-Sun: 10 am – 5 pm

Mon: Closed
Nearby zip codes close to this place
ZIP Code 77017, Houston, TX

ZIP Code 77033, Houston, TX

ZIP Code 77034, Houston, TX

ZIP Code 77048, Houston, TX

ZIP Code 77075, Houston, TX

ZIP Code 77087, Houston, TX

ZIP Code 77587, South Houston, TX
What do people say about 1940 Air Terminal Museum in Houston, Texas 77061?
Beautiful art deco building that has been restored to its early aviation history glory. My mother was a flight attendant for Eastern Airlines and loved revisiting the history of her early adult career. It is definitely worth a visit.

Incredible history and the volunteers show a lot of passion and knowledge. It's fun to see the aviation history of this place.

Awesome experience. My boys loved it. Very knowledgeable and accommodating staff and volunteers.

I had a good time here at the first airport in Houston. This museum features artifacts from the early days of aviation. It includes items such as pilot and flight attendant uniforms, china, and silverware used to serve dinner on flights, luggage, etc. This place was also home to the Women's Air Force pilots during the 1940s. This is a fascinating place, rich in history. I'd visit this place again in the future.

It's a lovely small museum, but a must-see for anyone who is into airplanes or aviation! It's literally at the airport by the runway, so you can see the planes taking off and landing too. Super friendly staff!

I've been meaning to visit this museum for a long time, and I finally had the chance to do so recently. For history lovers, this place is phenomenal. As soon as I stepped inside the building, I could smell history. The structure is definitely old and dated, but this only makes it more attractive and interesting. My favorite part was stepping inside the historic airplane in the back of the museum and watching modern airplanes take off from Hobby Airport. I really enjoyed my visit and highly recommend this museum to all Houstonians and history buffs.
Map & Direction

***
People also search: best places to Visit in Houston, best places to visit in Texas, best tourist attractions in Houston, best tourist attractions in Texas –  Try A Place – Best Internet marketing services for small businesses: If you don't try, you'll never know, where the best places near you are! Please like our posts, comment on them and share them. Keep in touch with us through our Facebook Fanpage, Instagram, Twitter, Pinterest, and LinkedIn…to get the latest news, especially about discounts and coupons for services near you.
Watch more: 1940 Air Terminal Museum on Tiktok | 1940 Air Terminal Museum on Shorts | 1940 Air Terminal Museum on Reel. Explore it!
Sources from happy customers: Google Business Profile | Facebook | Instagram | Yelp.