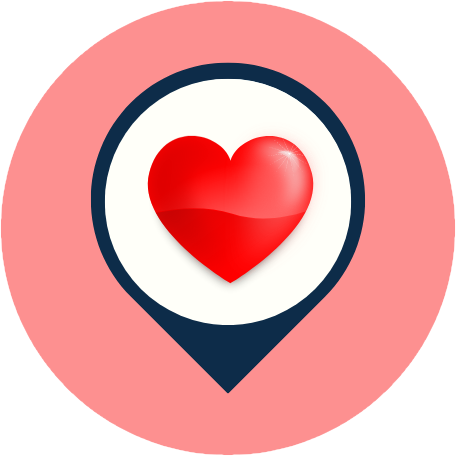 Description
❤️ Binh Thuy Temple in Can Tho, Vietnam with ⏰ hours, address, map, directions, prices, photos, ☎️ phone, reviews…One of the top things to do in Can Tho. Have you ever been to this place in the Mekong Delta, Vietnam? If you haven't gone yet, you should check it out!
About Binh Thuy Temple in Can Tho, 900000, Mekong Delta
Binh Thuy Temple is located in Binh Thuy District, Can Tho City. It is about 6.5 km to the northwest of Can Tho city center and about 200 m from the Hau River bank. The temple covers an area of about 4000 m2, with a large garden and a three-door gate. The temple has a unique architecture that combines Vietnamese, Chinese, and French styles. The roof is decorated with sculptures of people, animals, and plants. The walls are made of wood and bricks, without any nails or cement. The interior is adorned with red lacquer, gold, nacre, and fine carvings. 

The temple worships Thanh Hoang, the god who protects the village, and many other gods and deities related to agriculture, water, forests, and land reclamation. Some of the notable figures worshipped at the temple are Bui Huu Nghia, a poet, and patriot; Dinh Cong Trang, a general who fought against the French; Nguyen Trung Truc, a hero who burned a French warship; and Tran Quoc Toan, a young martyr who resisted the Mongol invasion. The temple also received a royal title from King Tu Duc in 1853.

How to get there

There are several ways to get to Binh Thuy Temple from Can Tho city center. You can take a taxi, a motorcycle taxi, or a bus. The taxi fare is about 100,000 VND (4.3 USD) one way. The motorbike taxi fare is about 50,000 VND (2.2 USD) one way. The No. 9 bus runs from Ninh Kieu Pier to Binh Thuy Temple every 30 minutes.

You can also rent a bicycle or a motorbike to explore the area by yourself.
If you visit Can Tho and look for a place to visit, you might want to check out Binh Thuy Temple. This place has been around for years and is known for its good service and landscapes. This is one of the best places to visit in Can Tho.
❤️You can experience happiness by going to Binh Thuy Temple 900000, which is located ⭐at 46/11A Le Hong Phong, Binh Thuy, Can Tho, 900000 Mekong Delta, Vietnam.✅ There is the address of this place. If anything about the address, phone number, website, or fan page is wrong or has changed, please let us know… Tell us to make sure everyone knows about this favorite place. Have a good time!
Top things to do at Binh Thuy Temple in Can Tho, 900000
There are many things to do at Binh Thuy Temple besides admiring its architecture and history. Here are some of the top activities you can enjoy at the temple:
Pray for good luck and fortune in the main hall of the temple. You can buy incense sticks and offerings at the entrance of the temple for a small fee.

Learn about the culture and beliefs of the local people through the statues, paintings, and artifacts displayed at the temple.

Take photos of the beautiful garden and the river view behind the temple.

Join the festivals and ceremonies held at the temple throughout the year. Some of the major festivals are the Lunar New Year (Tet), Mid-Autumn Festival (Trung Thu), Lantern Festival (Tet Nguyen Tieu), and Land Founding Festival (Tet Dinh).

Watch traditional performances such as lion dance, dragon dance, folk music, and opera at the temple during special occasions.
❤️ Binh Thuy Temple in Can Tho, 900000, Mekong Delta would be a great place for you to visit,⭐ with the best activities and events such as✅ meditation, worship & pilgrimage, events, family-friendly, kid-friendly, and more…
Places to visit nearby
If you want to explore more of Can Tho's attractions near Binh Thuy Temple, here are some of the places you can visit:
Binh Thuy Ancient House: A French-style house built in 1870 by a wealthy merchant family It features antique furniture, ceramics, paintings, and books. It was also used as a filming location for some movies.

Son Islet: A small island on the Hau River that offers a peaceful escape from the city. You can take a boat ride to the island and enjoy its natural scenery, fruit orchards, and local cuisine.

Bang Lang Stork Garden: A bird sanctuary that hosts thousands of storks and other birds You can watch them fly in flocks at dawn and dusk.
What do people say about Binh Thuy Temple, Mekong Delta, Vietnam?
Here are some of the best reviews from Google Maps about Binh Thuy Temple:
"A very beautiful place with lots of history and culture. The temple is well-maintained and clean. The staff are friendly and helpful."

"A must-see attraction in Can Tho. The temple is very impressive and has a lot of details. The garden is also very nice and relaxing. You can learn a lot about the local religion and history here."

"A hidden gem in Can Tho. The temple is not very crowded and has a peaceful atmosphere. The architecture is amazing, and the carvings are exquisite. The river view is also stunning."
Nearby zip codes close to this place
Ho Chi Minh City, 700000

Long An, 850000

Ben Tre, 930000

Tien Giang, 840000

Vinh Long, 890000

An Giang, 880000

Bac Lieu, 960000

Soc Trang, 950000

Ca Mau, 970000

Dong Thap, 810000

Kien Giang, 920000

Hau Giang, 910000

Tra Vinh, 870000
Map & Direction

***
People also search: Best Tourist Attractions in Mekong Delta, Best Places to Visit in Mekong Delta, Best Places to Visit in Vietnam, Best Tourist Attractions in Vietnam, Top Things to Do in Vietnam, Top Things to Do in Mekong Delta – Try A Place – Best Internet marketing services for small businesses: If you don't try, you'll never know, where the best places near you are! Please like our posts, comment on them, and share them. Keep in touch with us through our Facebook Fanpage, Instagram, Twitter, Pinterest, and LinkedIn…to get the latest news, especially about discounts and coupons for services near you.
Watch more: Binh Thuy Ancient Temple in Vietnam on Tiktok | Binh Thuy Temple 900000 on Youtube | Ancient Temple in Mekong Delta on Facebook. Explore it!
Sources from happy customers: Google Business Profile | Facebook | Instagram | Tripadvisor.