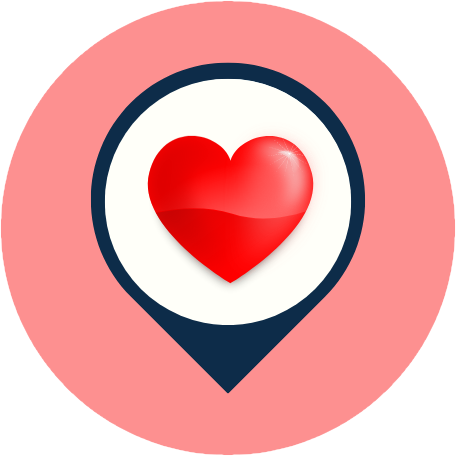 Description
❤️ Pho Quang Buddhist Temple in Ho Chi Minh City, Vietnam with ⏰ hours, address, map, directions, prices, photos, ☎️ phone, reviews…One of the best tourist attractions in Ho Chi Minh City.
Have you ever been to this place in Ho Chi Minh City,  Vietnam? If you haven't gone yet, you should check it out!
About Pho Quang Buddhist Temple in Ho Chi Minh City, VN 700000
A Buddhist temple with a palm-dotted courtyard & a grottolike shrine with a gilded statue.

After numerous restorations, the temple was constructed in a modern style. However, the interior of the pagoda retains its ancient and dignified characteristics, as it is designed with massive pillars adorned with Ly Dynasty carvings.

The pagoda's roof is shaped like a dragon and phoenix, similar to traditional Vietnamese temples. The main hall has three floors and twelve roofs, and behind it is a two-story tower. Specifically, the temple grounds are expansive and densely forested, helping to create a tranquil environment for those who visit the temple. If you have the opportunity to spend one day in Saigon, you must visit Pho Quang Pagoda to learn about its distinctive architecture.
If you visit Ho Chi Minh City and look for a tourist attraction, you might want to check out Pho Quang Buddhist Temple. This place has been around for years and is known for its good service and landscapes. Pho Quang Buddhist Temple is a great place to visit with friends and family.
❤️You can experience happiness by going to Pho Quang Buddhist Temple 700000, which is located ⭐at 21 Huynh Lan Khanh Street, Ward 2, Tan Binh District, Ho Chi Minh City, VN 700000.✅ There is the address of this place. If anything about the address, phone number, website, or fan page is wrong or has changed, please let us know… Tell us to make sure everyone knows about this favorite place. Have a good time!
Top things to do at Pho Quang Buddhist Temple in Ho Chi Minh City, 700000
❤️ Pho Quang Buddhist Temple in Ho Chi Minh City, VN 700000 would be a great place for you to visit,⭐ with the best activities and events such as✅ meditation, worship & pilgrimage, family-friendly, kid-friendly, and more…
Opening Hours
What do people say about Pho Quang Buddhist Temple, 700000?
One of the features that makes Pho Quang Pagoda attractive to tourists is the peace and calm that are uncommon in the city center, which is crowded with people and vehicles. The pagoda's old gate is standing here as it used to be, together with curved roofs amid green trees. Standing here at any time, you can free your soul, enjoy the birds singing, and thus leave all your daily worries and troubles behind. The beauty of Pho Quang Pagoda is in harmony with the surrounding landscape. That is why Pho Quang greets a large number of tourists coming here to worship, visit, and release themselves among the airy and cool spaces.

This is a famous pagoda. You can enjoy the peaceful atmosphere and fresh air here. The architecture is very impressive.

Pho Quang Pagoda is the famous Buddhist one located near Tan Son Nhat Airport! It's not a big area, but it's very crowded for the locals on the 1st and 15th days of the lunar month. The tomb of Ms. Quach Thi Trang, a student who died during the demonstration before 1975 in South Vietnam, is inside the pagoda area.

beautiful, large temple. Previously, it had not been rebuilt; there was a chanting course from 18:30 to 19:30 until the end. Chanting every day Often chanting the Dharma Flower Sutra. At the temple, there is a very beautiful and sacred statue of Guan Yin Bodhisattva. Buddhists come to prostrate and make offerings in large numbers. At the temple, they also do the taking refuge ceremony for Buddhists.

When visiting the temple at the time of renovation, everyone should note that if you visit the temple at this time, it's okay to worship the statue of Quan Am right at the entrance!
Nearby zip codes close to this place
District 1, HCM 710000

District 2, HCM 713000

District 3, HCM 722700

District 4, HCM 754000

District 5, HCM 749000

District 6, HCM 746000

District 7, HCM 756000

District 8, HCM 751000

District 9, HCM 715000

District 10, HCM 740500

District 11, HCM 743000

District 12, HCM 729110

Phu Nhuan, HCM 725000

Binh Thanh, HCM 717000

Tan Binh, HCM 736090

Binh Tan, HCM 762000

Go Vap, HCM 727000

Tan Phu, HCM 760000

Thu Duc, HCM 721400

Binh Chanh, HCM 738000

Can Gio, HCM 759000

Hoc Mon, HCM 731000

Cu Chi, HCM 733000

Nha Be, HCM 758000
Map & Direction

***
People also search: best places to Visit in Vietnam, best places to visit in Ho Chi Minh City, best tourist attractions in Vietnam, best tourist attractions in Ho Chi Minh City – Try A Place – Best Internet marketing services for small businesses: If you don't try, you'll never know, where the best places near you are! Please like our posts, comment on them, and share them. Keep in touch with us through our Facebook Fanpage, Instagram, Twitter, Pinterest, and LinkedIn…to get the latest news, especially about discounts and coupons for services near you.
Watch more: Pho Quang Buddhist Temple on Tiktok | Pho Quang Pagoda 700000 on Shorts | Pho Quang Temple 700000 on Reel. Explore it!
Sources from happy customers: Google Business Profile | Facebook | Instagram | Tripadvisor.