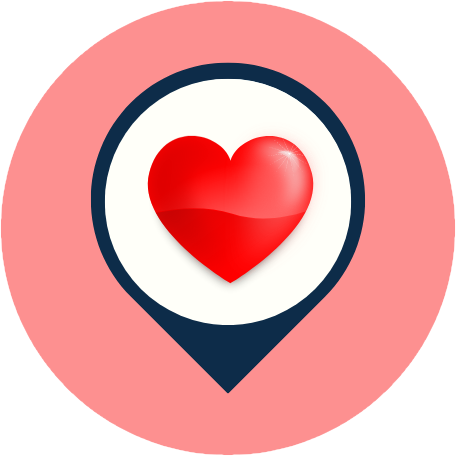 Description
❤️ Rienzi, Museum of Fine Arts, Houston in Houston, Texas 77019, United States with ⏰ hours, address, map, directions, prices, photos, ☎️ phone, reviews…One of the best tourist attractions in Texas.
Have you ever been to this place? If you haven't gone yet, you should check it out!
About Rienzi, Museum of Fine Arts, Houston, TX 77019
The converted 1950s mansion is now an art gallery featuring 17th- to 19th-century antiques & home decor.

Rienzi, the MFAH house museum for European decorative arts, is on four acres of wooded gardens in the historic River Oaks neighborhood. It is about five miles from the main MFAH campus and about two miles from Bayou Bend, the MFAH house museum for American decorative arts and paintings.

Rienzi was built in 1952 by the famous Houston architect John Staub. It used to be the home of philanthropists Carroll Sterling Masterson and Harris Masterson III. Rienzi has a large collection of European decorative arts, paintings, furniture, porcelain, and miniatures. It opened to the public in 1999. Rienzi is open to the public for tours, family programs, lectures, music performances, and other events.
If you visit Houston, Texas, and are looking for a tourist attraction, you might want to check out Rienzi, Museum of Fine Arts, Houston. This place has been around for years and is known for its good service and landscapes. Rienzi, Museum Of Fine Arts, Houston is a great place to visit with friends and family.
❤️You can experience happiness by going to Rienzi, Museum of Fine Arts, Houston 77019, which is located ⭐at 1406 Kirby Dr, Houston, TX 77019.✅ There is the address of this place. If anything about the address, phone number, website, or fan page is wrong or has changed, please let us know… Tell us to make sure everyone knows about this favorite place. Have a good time!
Best things to do at Rienzi, Museum of Fine Arts, Houston in Texas 77019
❤️ Rienzi, Museum of Fine Arts, Houston, TX 77019 would be a great place for you to visit,⭐ with the best activities and events such as✅ events, exhibits, merch, family-friendly, kid-friendly, and more…
Opening Hours
Mon | Wed | Thu | Fri | Sat: 10 am – 5 pm

Sun: 1 pm – 5 pm

Tue: Closed
Nearby zip codes close to this place
ZIP Code 77002, Houston, TX

ZIP Code 77004, Houston, TX

ZIP Code 77006, Houston, TX

ZIP Code 77007, Houston, TX

ZIP Code 77027, Houston, TX

ZIP Code 77098, Houston, TX
What do people say about Rienzi, Museum of Fine Arts, Houston in Houston, Texas 77019?
A wonderful slice of Houston's history and has nice artwork The grounds are well-maintained, and I was happy to have had the chance to visit. I was able to get a tour; I'm not sure if there is always one available, but it made the experience more enjoyable and educational.

It is a pleasant and different walk to spend about 2 hours on. The day I went, there were not many visitors; maybe the mission is not very popular, which is good because it allows for a more personalized experience. It has many culturally valuable objects. The gardens are pleasant; if you go with someone, they are a good excuse to have a conversation under the trees and observe the flowers. I highlight the beautiful Japanese-style waterfall.

I had no idea it was in Houston! This place deserves more publicity, as it was a very unique thing to do here in Houston. The property is pretty fantastic. Great atmosphere. I really enjoyed walking around and viewing the pieces they had. Excellent collection and beautiful architecture.

This was such an amazing experience. We learned so much, and we were amazed by the art and artifacts in the home. If you get a chance, this should be a must-see destination for Houston art!

Beautiful place.  Don't pass this one up, and you'll have to make a reservation online to visit this place. Very much worth your time!

This art gallery is a historical and artful look at examples of Mexican, English, French, and Spanish art gathered together in this beautiful historic home in River Oaks, along the Buffalo Bayou. The collection ranges from 1700 to 1950 and belonged to an influential couple, Carrol and Harris Masterson, in Houston's high society built-in 1952.
Map & Direction

***
People also search: best places to Visit in Houston, best places to visit in Texas, best tourist attractions in Houston, best tourist attractions in Texas –  Try A Place – Best Internet marketing services for small businesses: If you don't try, you'll never know, where the best places near you are! Please like our posts, comment on them and share them. Keep in touch with us through our Facebook Fanpage, Instagram, Twitter, Pinterest, and LinkedIn…to get the latest news, especially about discounts and coupons for services near you.
Watch more: Rienzi, Museum of Fine Arts, Houston on Tiktok | Rienzi, Museum of Fine Arts, Houston on Shorts | Rienzi, MFAH on Reel. Explore it!
Sources from happy customers: Google Business Profile | Facebook | Instagram | Yelp.