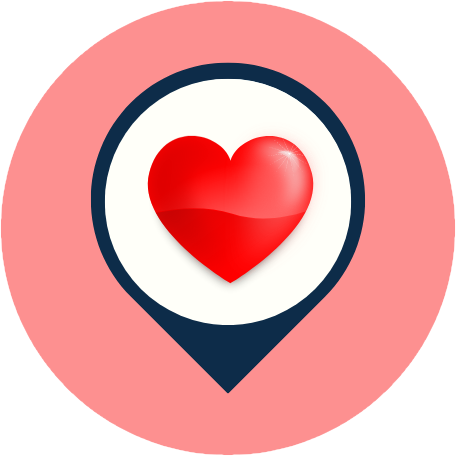 Description
❤️ Holocaust Museum Houston in Houston, Texas 77004, United States with ⏰ hours, address, map, directions, prices, photos, ☎️ phone, reviews…One of the best tourist attractions in Texas.
Have you ever been to this place? If you haven't gone yet, you should check it out!
About Holocaust Museum Houston, TX 77004
This somber museum documents the Holocaust through exhibits of artifacts, photographs & film.

The Holocaust Museum of Houston, charged with educating students and the public about the dangers of prejudice and hatred in society, opened its doors in March of 1996. Since that time, impassioned notes, poems, artwork, and other gifts from schoolchildren and adults alike attest to the life-changing thoughts generated by just one visit to this unique facility.

After a $34 million expansion, the museum reopened in June 2019 after more than doubling in size to a total of 57,000 square feet. Ranked as the nation's fourth-largest Holocaust museum and fully bilingual in English and Spanish, the new three-story structure houses a welcome center, four permanent galleries and two changing exhibition galleries, classrooms, a research library, a café, a 187-seat indoor theater, and a 175-seat outdoor amphitheater. More than 50 screens, mini-theaters, and interactive terminals are featured throughout the museum.
If you visit Houston, Texas, and are looking for a tourist attraction, you might want to check out Holocaust Museum Houston. Holocaust Museum Houston envisions a society that transforms ignorance into respect for human life, that remembers the Holocaust, and reaffirms an individual's responsibility for the collective actions of society.
❤️You can experience happiness by going to Holocaust Museum Houston 77004, which is located ⭐at 5401 Caroline St, Houston, TX 77004.✅ There is the address of this place. If anything about the address, phone number, website, or fan page is wrong or has changed, please let us know… Tell us to make sure everyone knows about this favorite place. Have a good time!
Best things to do at Holocaust Museum Houston in Texas 77004
❤️ Holocaust Museum Houston, TX 77004 would be a great place for you to visit,⭐ with the best activities and events such as✅ educations, exhibits & events, merch, family-friendly, and more…
Opening Hours
Tue | Wed | Fri | Sat: 10 am – 5 pm

Thu: 10 am – 8 pm

Sun: 12 pm – 5 pm

Mon: Closed
Nearby zip codes close to this place
ZIP Code 77002, Houston, TX

ZIP Code 77003, Houston, TX

ZIP Code 77005, Houston, TX

ZIP Code 77006, Houston, TX

ZIP Code 77011, Houston, TX

ZIP Code 77021, Houston, TX

ZIP Code 77023, Houston, TX

ZIP Code 77030, Houston, TX
What do people say about Holocaust Museum Houston in Houston, Texas 77004?
It was a sobering experience inside, but I highly recommend visiting the museum. Attendance was free for the military due to them being part of a program for the summer, so I was pleasantly surprised by that. The staff was really nice and helpful, and I would love to go back next time I am in Houston.

This museum is a must-see. The history behind the holocaust and how this museum interprets each development of the struggle make you value your life and feel so much sympathy for those who suffered through this awful experience. Please be mindful and emotionally prepared when visiting this museum.

I want to thank everyone who made today's visit great. Especially thanks to the man who showed us different stories from survivors and took the time to talk about different documentaries and people we'd seen in the past. I didn't get his name, but I really appreciated it. My daughter (5) learned a lot. Together, we remember.

It's definitely a museum where you can learn plenty about the history of this period of human history. All the exhibitions are well-detailed. Even though it is a small museum, you need to take your time to do the tour.

Very well done for such an emotional topic. The guide that walked up to us was very knowledgeable and friendly. He answered all our questions and gave us a heads-up on the exhibits to pay more attention to. I only wish there were more artifacts to view.

Incredible.  I visited the museum several years ago, but today was the first time since they did renovations. The exhibits are incredible.

Be prepared emotionally, as the Holocaust is a hard topic. The information is presented in a respectful manner and is very educational.
Map & Direction

***
People also search: best places to Visit in Houston, best places to visit in Texas, best tourist attractions in Houston, best tourist attractions in Texas –  Try A Place – Best Internet marketing services for small businesses: If you don't try, you'll never know, where the best places near you are! Please like our posts, comment on them and share them. Keep in touch with us through our Facebook Fanpage, Instagram, Twitter, Pinterest, and LinkedIn…to get the latest news, especially about discounts and coupons for services near you.
Watch more: Holocaust Museum Houston on Tiktok | Holocaust Museum Houston on Shorts | Holocaust Museum Houston on Reel. Explore it!
Sources from happy customers: Google Business Profile | Facebook | Instagram | Yelp.