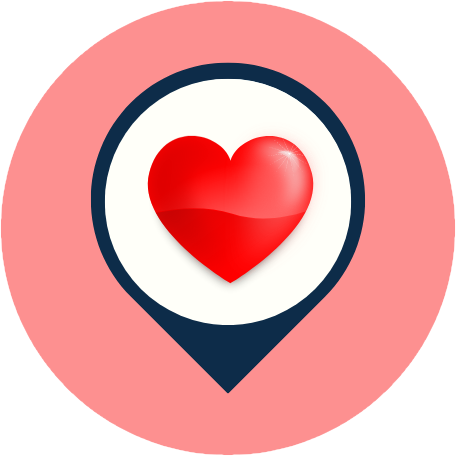 What is a gel manicure? Want a manicure that will last through a trip, a busy work week, and a day of doing things with your hands? You should think about getting a gel manicure right now. But first, you should know about a few concerns. Keep scrolling for the best tips on how to get and keep gel manicures. This will help you learn more about gel manicures: a detailed guide to gel nails.
What Is A Gel Manicure?
Most of the steps in a gel manicure are the same as in a regular manicure – your nails are cut, filed, and shaped, and your cuticles are cut (if you ask), but that's where the similarities end.
Gel nail polish is done the same way as regular nail polish. It is, however, treated with UV or LED light to help keep it in place so that it can be used for a long time. Each coat of gel polish needs to cure for 30 to 60 seconds on its own. You don't have to wait for your nails to dry – you can leave as soon as the last coat is dry.
Gel manicures also last longer and are less likely to break or wear out. They also keep their shine the whole time.
How Long Do Gel Manicures Last On Average?
Due to the curing process, gel manicures can last anywhere from 10 days to 3 weeks. A gel manicure should last for about three weeks. Anything past that usually doesn't look good because of how nails grow and get worn down.
Gel polish is known to last longer than regular nail polish, but how it's put on is very important. Before putting on gel polish, you want your nail beds to be as dry as possible (or any polish for that matter).
That doesn't mean your nails should be brittle. Instead, there shouldn't be any water, lotion, or oil on your nail plates, as these could stop your gel polish from sticking.
Chips and broken nails are still possible with gel manicures, just like with any other type of manicure. They just happen less often. Having a nail file on hand is helpful in case you chip or break a gel.
If you can, file it into the shape you want and leave it alone. If it's noticeable and you can't get back to the salon right away, look for a matching finish to fill in any color gaps until you can get back to the salon.
How Much Does It Cost?
The price of a gel manicure varies a lot from city to city, state to state, and nail technician to nail technician. In big cities like Los Angeles and New York, a gel manicure can cost anywhere from $30 to $50 or more.
Most of the time, gel polish would cost $10 to $15 more than a regular manicure. Please remember that if you don't want to take it off at home, you'll have to pay for gel removal, which can cost anywhere from $5 to $15, depending on where you live.
Are Gel Manicures Safe?
Because there is less UV radiation, some brands have switched to LED curing, which has fewer bad side effects (like dark spots and wrinkles, and in very rare cases, cancer). This is why some brands have switched to LED curing.
In the last few years, gel manicures have become the most popular service at any salon. These UV lights have different bulbs than "tanning beds." Most nail brands use LEDs. Instead of two to three minutes with a UV lamp, it takes 30 seconds.
If, on the other hand, you like to dry things with your UV lamp, you should put on sunscreen first. Like most nail polishes, some gels are made with better ingredients than others.
It can be hard to find clean gel polish, but you should try to avoid dibutyl phthalate, formaldehyde, and toluene. Not only are these ingredients dangerous, but they can also cause cancer.
So, if you care about buying things that are good for the world, this is something you should know.
Do Gel Manicures Harm Your Nails?
Imagine that you find a crack in your gel polish. No matter how annoying it is, you should never pick off the rest. Gel manicures don't hurt nails. What can hurt nails is a bad way to take them off, like pulling them off.
The worst thing about gel manicures is that they are hard to take off. You can avoid this by taking your time and removing the polish properly at home, or by going to a manicurist who takes their time to protect your nails.
Even if you follow all the steps for removing gel in a healthy way, your nail plates may still look and feel damaged. If your nails are peeling, you should stop using gels and let your nails grow out for a while.
We also suggest that you use cuticle oil every day to help your nails grow strong.
How To Remove A Gel Manicure Properly
Because "gel" is such a general word, you should always ask your technician what kind of gel they are using and how to get it off. For example, you should buff and soak off soft gels. Gels like Japanese gels and SNS dip powder should be put into an electronic file (e-file). While you should file off all traces of hard gels before soaking, regular gels and polishes can be removed with just water.
There is no one-size-fits-all process because there are always new things on the market. So, it's important to stress how important it is to know what's on your nails, even if it's just so the manicurist can remove them.
If soaking your nails in acetone doesn't work, you need to file the plates of your nails. Very carefully file off the shiny top layer of nail polish (no harsh scraping). This is necessary so that the acetone can get to the deepest layer and speed up the cleaning process.
If you don't have an e-file, you can use a 100/180 grit file to remove gel polish. Most drugstores carry it. To remove shine, we recommend utilizing the 180-degree sides. However, if you have numerous layers of topcoat, building gel, or nail art, you may need to use the 100 sides.
Step-by-step on how to remove
Even if you want to remove the gel as quickly as possible, it's better to take your time if you want to keep your nails healthy. So, here's a tried-and-true removal method:
First, use a file to break the seal on the topcoat.

Then, wrap your fingers in tin foil and use cotton balls soaked in acetone to paint your nails.

Let the polish dry for 10 minutes before you try to take it off.

If you want the process to go more quickly, you can speed things up by wrapping your fingers in the warm fabric while the foil is on them.
All three experts agree that cuticle oil or serum is your best friend after a gel manicure. The removal solution will dry out your nails, so it's important to moisturize them again. But you shouldn't use cuticle oil if you're going from one manicure to the next right away.
***
We hope you like "What Is A Gel Manicure? A Complete Guide To Gel Nails". Tryaplace.com – If you don't try, you'll never know where the best places are near you. Please like our posts, comment on them and share them. Keep in touch with us through our Facebook Fanpage, Instagram, Twitter, Pinterest, Reddit, and LinkedIn…to get the latest news, especially about discounts and coupons for services near you.
FAQ
How long do gel manicures typically last?
Due to the curing process, gel manicures can last between ten days and three weeks. Gel manicures typically last approximately three weeks. Because of how nails grow and become worn, anything beyond that is typically unsightly.
Are Gel Manicures Safe?
Due to the decrease in UV radiation, some brands have converted to LED curing, which has fewer negative side effects (like dark spots and wrinkles, and in very rare cases, cancer). Consequently, some brands have adopted LED curing.
Nail polish removal steps?
First, file the topcoat seal.
Wrap your fingers in tin foil and paint with acetone-soaked cotton balls.
Wait 10 minutes to remove the polish.
Wrap a hot cloth around your foil-covered fingertips to speed up the procedure.