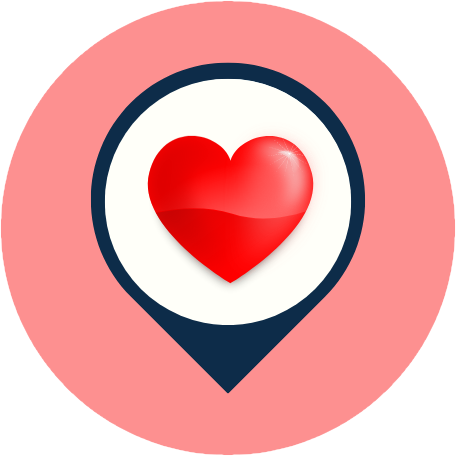 What exactly is a pedicure? What does it mean? You might already know how to give yourself a manicure, but you might not know how to give yourself a pedicure. We'll talk about what a pedicure is, how it's done, why you should get one, and why it's better to do it at home.
What is the definition of a pedicure?
The word "pedicure" comes from the Latin words "pedis," which means "foot," and "cura," which means "care." It is a beauty treatment for the feet. It's not just about painting your nails—not it's even necessary. A pedicure is a full treatment for the feet that both men and women can get.
It includes cutting, trimming, and shaping your toenails, taking care of your cuticles, exfoliating, moisturizing, and massaging your feet, and painting your toenails if you want to.
The reason for a pedicure
There are a variety of motivations for getting a pedicure, including pampering, self-care, and even therapeutic purposes. Your feet take a lot of abuse in the hustle and bustle of everyday life, whether you walk to work, cram them into shoes that don't fit right or run in the morning.
A pedicure is a great way to make your feet feel better. It might be a good reason to take some time for yourself and relax. A pedicure can also be a way to meet up with friends.
We don't always pay attention to how clean and neat our feet and toenails are, especially in the winter when they are mostly hidden. Feet look and feel better after a pedicure. They can help get rid of extra or hard skin on your feet and keep nail diseases like ingrown nails from happening.
Even though nail painting isn't part of every pedicure, when it is, it can be a fun and creative way to show off your style.
What are the benefits of getting a pedicure at home?
In the last few years, mobile businesses have changed the beauty industry. Mobile beauty therapists can now bring personalized pedicures right to your door. Getting a pedicure at home is much more relaxing, comfortable, and easy than going to a salon.
It helps folks who can't go to nail salons. Because they have kids, are disabled, aged, or lack time. It's a lot of fun to get pedicures with your pals at home.
The Foot Care Procedure
The first stage of a pedicure is to trim the nails. But it's optional and only done if the customer requests it. If you ask, your nail tech will use nail clippers to cut down the length of your toenails.
The next step is to shape your nails with a nail file. A nail file is a hand tool used to gently file the edges of nails to change their shape.
Cuticles: The cuticle is the dry skin around the nail plate and where the nail meets the finger. To soften the cuticles, most salons utilize cuticle removal lotion, which is then placed in clean pedicure bowls.
Exfoliation: Your beauty therapist on wheels will use a deep exfoliation scrub to get rid of dead skin on your feet. After applying the scrub to your legs in a delicate manner all the way down to your ankles, it will then be removed with water. This process makes your skin feel soft and clean.
Hydration bath: Your beauty therapist will tell you to put your feet in the pedicure basin and fill it with warm water.
Buff to shine: Whether you get a men's pedicure or don't want polish, the last step of your treatment will be to buff and shine your feet. Your pedicurist will use a nail buffer to make the surface of your nails look smooth and shiny.
Keep your nails shiny & long-lasting
Polished, painted fingernails: achieving this glossy, long-lasting appearance requires a multistep process. You can choose to use a regular polish, gel polish, or shellac polish. A clear base coat helps nail paint adhere. It also protects your nails from the bad things that nail polish can do (staining, peeling, and brittleness).
After that, you will need to paint your nails twice. Most of the time, one coat of polish won't give you a salon-quality finish, and too many coats can make your nails look clumpy and messy.
Your pedicurist will then put a topcoat on your nails. This layer seals the colored nail polish and keeps it from coming off. The topcoat also makes your nails shine the way you want them to.
Paying Attention to Foot Care
Painting your nails isn't as easy as it looks. You have to pay attention to the smallest details, like getting the paint as close to the cuticle as possible without it bleeding.
Also, getting a smooth, evenly distributed, the shiny finish takes the skill of a real professional. Nail paint serves as a protective coating for the nails' edges, preventing them from chipping or breaking.
Now that you know how to get a pedicure, do you think your feet could use some care?
***
We hope you like "What exactly is a pedicure?". Tryaplace.com – If you don't try, you'll never know where the best places are near you. Please like our posts, comment on them and share them. Keep in touch with us through our Facebook Fanpage, Instagram, Twitter, Pinterest, Reddit, and LinkedIn…to get the latest news, especially about discounts and coupons for services near you.
FAQ
What is the meaning of the term pedicure?
The term "pedicure" originates from the Latin words "pedis," which means "foot," and "cura," which means "care." Together, these words form the English word "pedicure."
Why should you get a pedicure oftens?
A pedicure makes your feet look and feel better. They can help get rid of extra or hard skin on your feet and stop nail diseases like ingrown nails from happening.
How many steps are included in a pedicure?
There are various processes involved in foot care, including nail cutting, nail shaping, cuticle work, exfoliation, a hydrating bath, nail buffing, and nail painting.