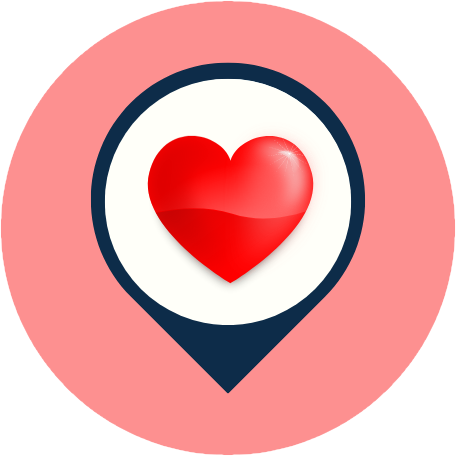 Description
❤️ Memorial Park in El Paso, Texas 79930, United States with ⏰ hours, address, map, directions, prices, photos, ☎️ phone, reviews…One of the best tourist attractions in Texas.
Have you ever been to this place? If you haven't gone yet, you should check it out!
About Memorial Park in El Paso, TX 79930
Community park with trails, lighted softball field, tennis courts, playground & a swimming pool.

This is a nice good-sized park with softball fields and plenty of multi-use space. Best disc golf course in the area in terms of overall design and signage. There is one big playground that is under a canopy and another smaller one with swings. Restrooms would be nice. There are only 2-3 porta potties available in a somewhat central location, but they can be far depending on where you are in the park. If the community center is open, they have nice restrooms that are maintained.  A paved walking Trail encircles the park.
If you visit El Paso, Texas, and are looking for a tourist attraction, you might want to check out Memorial Park. This place has been around for years and is known for its good service and landscapes. Memorial Park is a great place to visit with friends and family.
❤️You can experience happiness by going to Memorial Park 79930, which is located ⭐at 1701 N Copia St, El Paso, TX 79930.✅ There is the address of this place. If anything about the address, phone number, website, or fan page is wrong or has changed, please let us know… Tell us to make sure everyone knows about this favorite place. Have a good time!
Best things to do at Memorial Park in Texas 79930
❤️ Memorial Park in El Paso, TX 79930 would be a great place for you to visit,⭐ with the best activities and events such as✅ trails, swimming pool, tennis courts, picnics, events, pavilion, family-friendly, kid playground, kid-friendly, and more…
Opening Hours
Nearby zip codes close to this place
ZIP Code 79902, El Paso, TX

ZIP Code 79903, El Paso, TX

ZIP Code 79904, El Paso, TX

ZIP Code 79905, El Paso, TX

ZIP Code 79906, El Paso, TX

ZIP Code 79912, El Paso, TX

ZIP Code 79920, El Paso, TX
What do people say about Memorial Park in El Paso, Texas 79930?
I absolutely love this park. I take my little one (kitten) here to run around and exercise here. And the same for me 😹 Not the prettiest of parks but it's still great to be around. Especially if you like the mountainous views that surround the place

In this terrible heat, I needed a cool place for a morning walk with my dogs. We chose a shady valley. The sprinklers were running, and the grass was green, cool, and wet. Water was dripping from the trees, and the sprinklers occasionally caught us in an impromptu rainstorm. It was a very pleasant little walk. I've been visiting Memorial Park for 45 years. It is by far my favorite public space in El Paso.

It is wonderful to walk through the roses and to know that other parts of the country still have snow. The grounds are well maintained, and the volunteers are always there, ready to answer questions and give you advice on growing roses.

My family rented the Memorial Park private area for a Labor Day weekend family celebration. While we had been renting the Grandville Park City shelter for over 20 years, we decided to try an outdoor venue. Although it started to rain in the early afternoon, it turned out to be a beautiful day! Our family really enjoyed the facility, which had an oversized gazebo structure for seating and private restrooms as well. While the rest of the park is plagued with tons of weeds, this private area is pretty weed-free. I don't know if we will come back on a yearly basis, but this experience will certainly favor the possibility!
Map & Direction

***
People also search: best places to Visit in El Paso, best places to visit in Texas, best tourist attractions in El Paso, best tourist attractions in Texas – Try A Place – Best Internet marketing services for small businesses: If you don't try, you'll never know, where the best places near you are! Please like our posts, comment on them and share them. Keep in touch with us through our Facebook Fanpage, Instagram, Twitter, Pinterest, and LinkedIn…to get the latest news, especially about discounts and coupons for services near you.
Watch more: Memorial Park on Tiktok | Memorial Park on Shorts | Memorial Park on Reel. Explore it!
Sources from happy customers: Google Business Profile | Facebook | Instagram | Yelp.