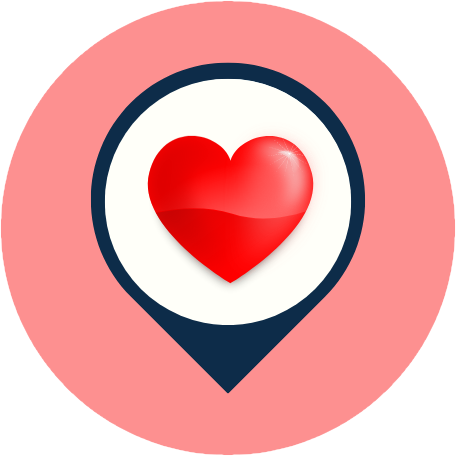 Description
❤️ Magoffin Home State Historic Site in El Paso, Texas 79901, United States with ⏰ hours, address, map, directions, prices, photos, ☎️ phone, reviews…One of the best tourist attractions in Texas.
Have you ever been to this place? If you haven't gone yet, you should check it out!
About Magoffin Home State Historic Site in El Paso, TX 79901
Adobe Territorial home of a pioneering multicultural family, is now open for house & garden tours.

Magoffin Home is in the Texas city of El Paso. In 1971, it was added to the list of historic places in the United States. On February 19, 1985, the area around Magoffin was named a historic district. The home is now run by the Texas Historical Commission, which calls it the Magoffin Home State Historic Site.

The Territorial style can be seen in the Magoffin Home, which was built in 1875. It is a mix of the local Adobe style and Greek revival details. The thick adobe walls keep the house cool and warm in the summer and winter, respectively. The house has three wings, each of which was built at a different time. The east wing was built in the 1880s to connect the first two. The ceilings are 14 feet (4.3 m) high and there are 19 rooms. The same family lived there for 109 years, and some of the original furniture, like a half-tester bed that is 11.5 feet (3.5 m) tall, is still on display.
If you visit El Paso, Texas, and are looking for a tourist attraction, you might want to check out Magoffin Home State Historic Site. This place has been around for years and is known for its good service and landscapes. Magoffin Home State Historic Site is a great place to visit with friends and family.
❤️You can experience happiness by going to Magoffin Home State Historic Site 79901, which is located ⭐at 1120 Magoffin Ave, El Paso, TX 79901.✅ There is the address of this place. If anything about the address, phone number, website, or fan page is wrong or has changed, please let us know… Tell us to make sure everyone knows about this favorite place. Have a good time!
Best things to do at Magoffin Home State Historic Site in Texas 79901
❤️ Magoffin Home State Historic Site in El Paso, TX 79901 would be a great place for you to visit,⭐ with the best activities and events such as✅ education, exhibits, merch, family-friendly, kid-friendly, and more…
Opening Hours
Tue-Sun: 9 am – 4 pm

Mon: Closed
Nearby zip codes close to this place
ZIP Code 79902, El Paso, TX

ZIP Code 79903, El Paso, TX

ZIP Code 79905, El Paso, TX

ZIP Code 79922, El Paso, TX
What do people say about Magoffin Home State Historic Site in El Paso, Texas 79901?
I really enjoyed seeing an example of a house from the time period during the settlement of the area. It was a lot different than houses in my area, and it was great to see how it has stood the test of time. The walking trail to get there isn't all that great. This is by far the best part of the self-guided Magoffin walking tour.

Make sure you are aware of the tour schedule. The knowledge and expertise of the guides made the tour amazing.

Our docent, Gloria, was absolutely fantastic and full of knowledge. She made our tour of the Magoffin home very entertaining and informative. The home itself is very well maintained. I wish the grounds were better tended to, though. I highly recommend the tour for anyone who wishes to experience a trip back in time.

This was a very educational visit! It is free for the military and for children under 5. They have their material in both English and Spanish, so everyone can visit and read it. The tour was in English, but I'm sure they can also tour in Spanish. The tour guide let us know that the gardens are treated as public land, so anyone can have a picnic there or just enjoy them for free without entering the home. There is a minor wait time while you watch a video prior to the tour.

The home is a beautiful example of adobe architecture. The original family furnishings make it so easy to imagine life during the time period. Mostly, we loved the engaging conversations we had with the staff and volunteers about the history of El Paso and the history of the home and family.
Map & Direction

***
People also search: best places to Visit in El Paso, best places to visit in Texas, best tourist attractions in El Paso, best tourist attractions in Texas – Try A Place – Best Internet marketing services for small businesses: If you don't try, you'll never know, where the best places near you are! Please like our posts, comment on them and share them. Keep in touch with us through our Facebook Fanpage, Instagram, Twitter, Pinterest, and LinkedIn…to get the latest news, especially about discounts and coupons for services near you.
Watch more: Magoffin Home on Tiktok | Magoffin Home on Shorts | Magoffin Home on Reel. Explore it!
Sources from happy customers: Google Business Profile | Facebook | Instagram | Yelp.