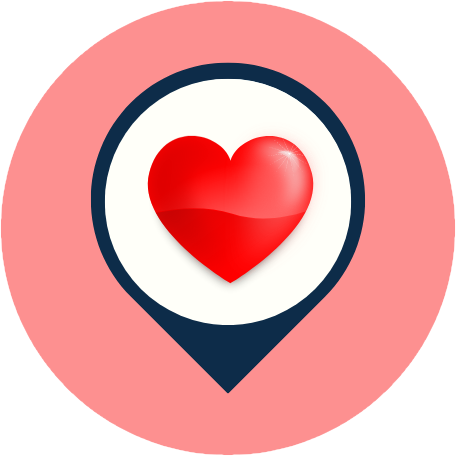 How to rank a nail salon in Google maps & Bing Maps? If you own a nail salon, you know how important it is to get new clients and keep the ones you already have. One of the best ways to do this is to rank high on Google Maps and Bing Maps, which 67% of consumers say is their favorite navigation app.
Google Maps can help people who are looking for nail salons in their area find you, make you stand out from your competitors, and bring in more business—all for free. But how do you get a higher rank on Google Maps and Bing Maps and get more people to see and interact with your business?
In this blog post, we'll show you the most important steps you can take to improve your ranking on Google Maps and Bing Maps.
Google maps & Bing maps
Google Maps and Bing Maps are two examples of web mapping services that offer online maps, directions, traffic conditions, satellite and aerial imagery, and more. Both are well-known map services around the world, but their quality, coverage, and features are different in some ways.
What are the key differences between Google and Bing maps?
Some of the ways that Google Maps and Bing Maps are different are:
Google Maps has better satellite and air photos that show more places.
Bing Maps has maps that are more detailed, have more layers, and are easier to use.
Google Maps has more features, like information about traffic, details about where you are, street view, and directions for public transportation.
Bing Maps has a view from above that lets you see buildings and other landmarks in 3D.
Google Maps estimated how long a trip would take based on how busy the roads were, but Bing Maps does not.
How to Rank a Nail Salon in Google Maps
Local companies who wish to attract more clients and distinguish out from the competition can utilize Google Maps. But how can you improve your nail salon's Google Maps ranking and increase its visibility? We will discuss some suggestions and best practices that can assist you in optimizing your Google Maps listing and achieving a high ranking for relevant queries.
Some of the steps you need to take are:
Claim and complete your Google My Business profile. 
This is the first and most important step to rank on Google Maps. You need to verify your business information and add photos, hours, services, and other details such as LGBT-friendly, Non-smoking, Pet Friendly, Air Conditioned, Free Parking, Free Wi Fi that can help customers find you and learn more about you.
Get more reviews from happy customers. 
Reviews are one of the most influential factors for ranking on Google Maps. They also help you build trust and credibility with potential customers. You should encourage your customers to leave reviews on your Google My Business profile, respond to them politely, and address any issues or complaints.
Use local keywords on your website and listing. 
Keywords are the words and phrases that people use to search for businesses like yours on Google. You need to use local keywords that describe your location, services, and niche on your website content, title tags, meta descriptions, headings, and listing descriptions. This will help Google understand what your business is about and match it with relevant queries.
Optimize your website for mobile devices. 
More than half of all Google searches are done on mobile devices, especially when it comes to local searches. You need to make sure your website is fast-loading, easy to navigate, and responsive on different screen sizes. This will improve your user experience and signal to Google that your website is high-quality.
Build citations and links from other websites. 
Citations are online mentions of your business name, address, phone number (NAP), and website URL (W) on other websites or directories. Links are clickable references to your website from other websites or blogs. Both citations and links help you increase your online authority and visibility, as well as boost your ranking on Google Maps.
These are some of the key steps you need to take in order to rank higher on Google Maps for your nail salon business. By following these tips, you can improve your online presence, reach more customers in your area, and grow your business.
How to Rank a Nail Salon in Bing Maps
If you own a nail salon and want to attract more customers online, you might be wondering how to rank your business in Bing Maps. Bing Maps is a popular mapping service that helps users find local businesses, directions, traffic information, and more. Ranking high in Bing Maps can increase your visibility, credibility, and customer base.
But how do you rank your nail salon in Bing Maps? Here are some tips and steps to follow:
Claim or add your business listing on Bing Places for Business. 
Bing Places for Business is a free portal that allows you to manage your business information on Bing. You can claim an existing listing or add a new one if your business is not already on Bing. You will need to verify your listing by receiving a PIN at your business address, phone, or email.
Complete your listing profile with accurate and relevant information. 
Adding complete information about your nail salon helps you tell the best story about your business and stand out from the competition. You can add photos of your salon and services, hours of operation, services offered, contact details, and more. You can also use special features like announcements, GoFundMe campaigns, and special hours to communicate with customers during the COVID-19 pandemic.
Optimize your listing for keywords and categories. 
Keywords are the words or phrases that users type into the search box to find businesses like yours. Categories are the groups of businesses that Bing uses to organize listings. You should choose keywords and categories that describe your nail salon accurately and match the user intent. For example, some possible keywords for a nail salon are "nail salon near me", "best nail salon", "gel manicure" etc. Some possible categories are "Nail Salon", "Beauty Salon", "Manicurist" etc.
Encourage customer reviews and ratings. 
Customer reviews and ratings are one of the most important factors that influence your ranking in Bing Maps. Reviews and ratings show how satisfied your customers are with your nail salon and services, and also provide social proof for potential customers. You should encourage happy customers to leave positive reviews and ratings on Bing by asking them politely after their visit, sending them follow-up emails or texts, offering incentives or discounts, etc.
Monitor your performance and make improvements as needed. 
You can use Bing Places for Business dashboard to track how well your nail salon is performing on Bing Maps. Users can see metrics like impressions, clicks, calls, directions requests, etc., as well as insights into customer behavior and preferences. You can also compare yourself with other similar businesses in your area and see where you need to improve.
Ranking high in Bing Maps can help you grow your nail salon business online by reaching more customers who are looking for local services like yours. By following these tips and steps, you can optimize your listing on Bing Places for Business and increase your chances of ranking well in Bing Maps.
Build your locations quickly and effortlessly with Try A Place – SEO My Business.
Are you looking for a way to boost your local business online? Do you want to attract more customers and increase your visibility on Google Maps and Bing Maps? If so, you need to try "Try A Place – SEO My Business"!
"Try A Place – SEO My Business" is a service that helps you create and claim your local business listings on Google Maps and Bing Maps easily. You don't need any technical skills or experience to use it. Just fill out a simple form and let us do the rest.
We will optimize your listings with relevant keywords, photos, reviews, and more. We will also monitor your rankings and performance and provide you with regular reports. You will see the results in a short time!
With "Try A Place – SEO My Business", you can reach more potential customers in your area, increase your brand awareness, and grow your services. Don't miss this opportunity to take your local business to the next level. Contact us today and get started!