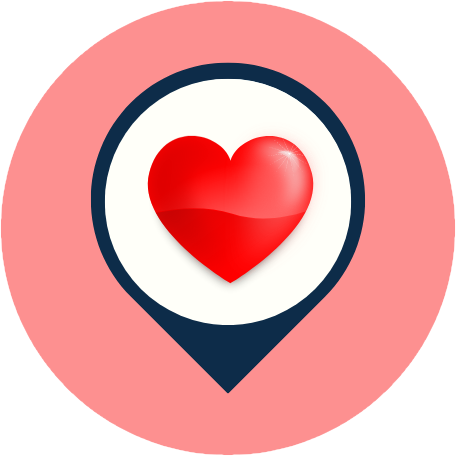 Description
❤️ Berry Nails & Spa at 105 Ambersweet Way,Davenport, Florida 33897, United States with ⏰ hours, address, map, directions, prices, photos, ☎️ phone, services…one of the best nail salons in Florida.
Have you ever tried this beauty salon? If you haven't already, you should check it out!
About Berry Nails & Spa in Davenport, FL 33897
Berry Nails & Spa in Davenport, FL 33897 is a reliable beauty salon. Their goal is to give you high-quality services that are good for your health and your looks, so you can relax and get pretty without worrying about anything.
High-quality Products: This salon not only has a huge selection of nail colors, but it also makes sure that all of them come from reputable beauty suppliers. Before a bottle of polish or lotion is used, a lot of research goes into it.

Modern tools: They have deluxe pedicure chairs with a basin that automatically heats up and a massage feature that will make sure every joint and muscle is taken care of.

Prompt and thoughtful: they do not keep our customers waiting for long periods of time and do not allow hasty service. You can rest assured that your service will be done carefully and on time.

Cleanliness is very important, so they put Mani and Pedi shields on every chair and table. The staff has to wear gloves and a mask. The tools are also sterilized after each service to make sure that the staff and clients are safe and that the place is clean.
Visit Berry Nails & Spa 33897 at 105 Ambersweet Way, Davenport, FL 33897 to schedule an appointment. They are excited to serve you!
Berry Nails & Spa services in Florida 33897
Berry Nails & Spa In Davenport, Fl 33897 provides the best services, and reasonable prices such as manicures, pedicures, dipping powder, acrylic, polish change, kid service, waxing, and more…
Opening Hours
Mon – Sat: 9:30 am – 7 pm

Sun: Closed
What do customers say about Berry Nails & Spa in Davenport 33897?
Everyone here is really great. They work quickly but do a good job. Every time I go there, I leave with a smile on my face. Manicures and pedicures are done every two to three weeks. I'm looking forward to this time to take care of myself because the staff here is so good to me.

Amazing pedicure! About two years ago, I had a toenail. My technician took it off. The pedicure was relaxing as a whole. I would recommend this place to anyone! Very clean place to stay. Can't wait to come back again and see you.

This is the first time I've been here, and I'm very happy. I called, and right away I was seen. When I walked in, it was clean and nicely decorated. I had a design in mind, and my nail tech was able to make it happen. It was a 10/10 for sure. I'm going to come here often. It's hard to find a nail salon that is as good as this one. I'd tell you to do this!

They were SO nice, so helpful, and so great. My friend got her first mani-pedi here, and she felt so at ease. The only bad thing is that my friends and I don't live in the same state, so we can't come here every month. My nails look great. We're very happy with the service they give.

Went in and got a pedicure that was a step up. They are in great shape. The chairs look great. For an upgraded pedicure, I just thought they would do more than just scrub my calluses. The people, though, are very nice. The upgraded pedicure made the smell so much better.
Map & Direction

***
Try the best nail salons near me in Davenport | best nail salons near me in Florida –  If you don't try, you'll never know where the best places near you are! Please like our posts, comment on them and share them. Keep in touch with us through our Facebook Fanpage, Instagram, Twitter, Pinterest, Reddit, and LinkedIn…to get the latest news, especially about discounts and coupons for services near you.