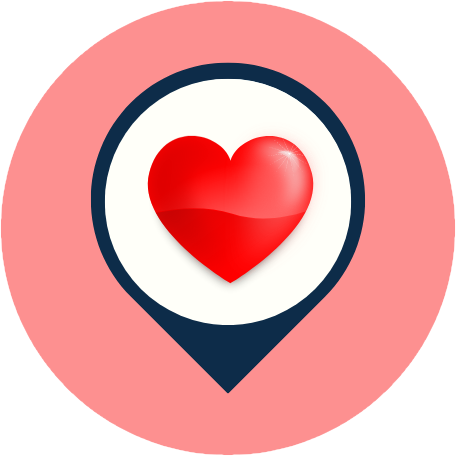 Description
❤️ The Spa Lounge Lash & Nail Studio at 264 E Main St, Oak Ridge, Tennessee 37830, United States with ⏰ hours, address, map, directions, prices, photos, ☎️ phone, services…One of the best nail salons in Tennessee.
Have you ever tried this beauty salon? If you haven't already, you should check it out!
About The Spa Lounge Lash & Nail Studio in Oak Ridge, TN 37830
The young team, whose goal is to build a beauty business that offers everything under one roof, starts work on their salon in Oak Ridge, which is known for its excellent customer service.
Natural Products: To fit every type of skin, each product category and tool are thoughtfully chosen from the opulent brand that is dedicated to being vegan, paraben-free, and gluten-free.
Employees Who Pay Attention to Customers: The large color choices should not be a source of concern because the nail technicians will assist you in choosing the best choice, and those with huge hearts will put you at ease by enjoying happy moments with you.
Everyone's To-Go Place: with plenty of space for large groups to congregate and services in all elements of beauty, including a spa room and kids' pedicure chairs, they are the best choice for you.
This beauty shop will be there for you whenever you need some "Me Time" or just a second spot to hang out and share the secret box. Only at The Spa Lounge Lash & Nail Studio 37830, 264 E Main St, Oak Ridge, TN 37830, can you have a delightful experience at a beauty spa that will make you attractive from head to toe while keeping people's attention on your smile.
The Spa Lounge Lash & Nail Studio services in Tennessee 37830
The Spa Lounge Lash & Nail Studio In Oak Ridge, Tn 37830 provides the best services, and reasonable prices such as manicures, pedicures, dipping powder, acrylic, polish change, kid service, waxing, eyelash extensions, facial massages, and more…
Opening Hours
Mon – Sat: 9:30AM to 7PM

Sun: Closed
What do customers say about The Spa Lounge Lash & Nail Studio in Oak Ridge 37830?
They did a really good job. I was from out of town, but they made me feel like I was at home. They took their time and did a great job on my nails. I'm very happy and will definitely buy from you again.

I don't usually write reviews, but our experience made me feel like it was necessary. They were so nice and told me right away how their business worked and what services they offered. They began by assisting oldies as part of a community service project. They really care about customer service, and you don't get the sense that they're trying to get to the next person as quickly as possible.

I love this salon so much. The workers are so nice and helpful. Every time, I'll drive an hour to get my service done here. This is by far the best time I've ever had at a nail salon.

This is the place for anything that makes you feel good. They sell a lot of things. The prices, service, and atmosphere are the best. They make you feel like you're right at home. They are very friendly, fun, and relaxing. I have to say that if you haven't tried them yet, you're missing out. I really hit it big when I found this place, and I love it!!! This place is so nice that 5 stars aren't enough to rate it.

Went there two and a half weeks ago for a full set and a pedicure. Everyone was nice, and my nails still look great now. I think this is the longest time I've been able to keep my nails in one piece after getting a full set. The pedicure was absolutely perfect. So relaxing, and just a good time all around.
Map & Direction

***
Try the best nail salons near me in Oak Ridge | best nail salons near me in Tennessee –  If you don't try, you'll never know where the best places near you are! Please like our posts, comment on them and share them. Keep in touch with us through our Facebook Fanpage, Instagram, Twitter, Pinterest, Reddit, and LinkedIn…to get the latest news, especially about discounts and coupons for services near you.