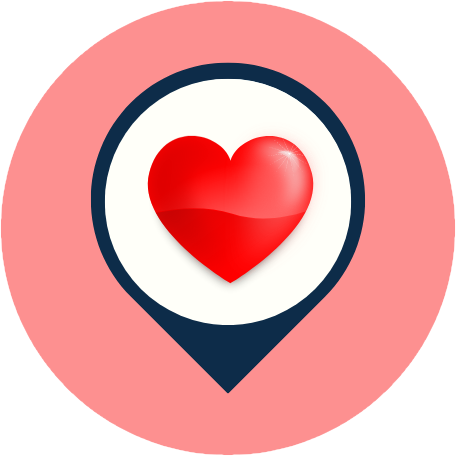 Description
❤️ National Museum of Funeral History in Houston, Texas 77090, United States with ⏰ hours, address, map, directions, prices, photos, ☎️ phone, reviews…One of the best tourist attractions in Texas.
Have you ever been to this place? If you haven't gone yet, you should check it out!
About National Museum of Funeral History in Houston, TX 77090
Located in: Commonwealth Institute-Funeral

Educational exhibits, memorabilia & artifacts on funerals including items from famous people.

Discover America's largest collection of authentic historical funeral service items in 19 permanent exhibits. Learn about hearses through history, caskets, and coffins, plus the funerals of Presidents, Popes, and celebrities and the history of embalming and cremation while you witness the cultural heritage of the funeral service industry and its time-honored tradition of compassion.
George H.W. Bush Memorial Exhibit

The History of Cremation

Thanks for the Memories

Celebrating the Lives and Deaths of the Popes

Shroud of Turin

Day of the Dead / Día De Los Muertos

History of Embalming

19th Century Mourning

Presidential Funerals

Reflections on the Wall

Coffins and Caskets of the Past

Historical Hearses

A Life Well Lived: Fantasy Coffins from Ghana

Japanese Funerals

9/11 and Fallen Heroes Tribute

Marsellus Casket Company

Jazz Funerals of New Orleans
If you visit Houston, Texas, and are looking for a tourist attraction, you might want to check out National Museum of Funeral History. This place has been around for years and is known for its good service and landscapes. The National Museum Of Funeral History is a great place to visit with friends and family.
❤️You can experience happiness by going to National Museum of Funeral History 77090, which is located ⭐at 415 Barren Springs Dr, Houston, TX 77090.✅ There is the address of this place. If anything about the address, phone number, website, or fan page is wrong or has changed, please let us know… Tell us to make sure everyone knows about this favorite place. Have a good time!
Best things to do at National Museum of Funeral History in Texas 77090
❤️ National Museum of Funeral History in Houston, TX 77090 would be a great place for you to visit,⭐ with the best activities and events such as✅ education, exhibits, merch, family-friendly, kid-friendly, and more…
Opening Hours
Mon-Fri: 10 am – 4 pm

Sat: 10 am – 5 pm

Sun: 12 pm – 5 pm
Nearby zip codes close to this place
ZIP Code 77014, Houston, TX

ZIP Code 77060, Houston, TX

ZIP Code 77067, Houston, TX

ZIP Code 77068, Houston, TX

ZIP Code 77073, Houston, TX

ZIP Code 77373, Spring, TX

ZIP Code 77379, Spring, TX

ZIP Code 77388, Spring, TX
What do people say about National Museum of Funeral History in Houston, Texas 77090?
This museum is amazing! They have a beautiful collection of hearses from throughout time and lots of interesting pieces of funerary history. The exhibits were well-lit and easy to read and navigate. It has been one of my favorite museums I've ever visited.

It's not macabre. We loved the information packed into this museum. It showcased US Presidents' funerals, information on embalming, clothing worn, papal funerals, options available for yourself and loved ones when deceased, and the different vehicles used as ambulances and helicopters. I wish it had more about funeral customs in more parts of the world, besides the few countries it did.

I thought this would be a little creepy, but it wasn't. They had a lot of history on presidential funerals, movie stars, the Pope, Egyptians, cremation, and many other things I was not expecting to see or learn about. It was very informative and had a lot of memorabilia to look at. You are allowed to take photos. They had a cool gift shop as well.

This was such a fascinating and interesting museum! There are a few relics from different celebrities, including a pair of shoes Robin Williams wore during RV and a funerary handout from Dr. King's funeral. There's plenty to read and plenty to learn. Currently, they have an exhibit regarding the Shroud of Turin, and it is very informative.

Unexpectedly entertaining for the history buff. Unique tales about the endings of so many points in history Lincoln's death to music icons like Janis Joplin Amazingly crafted hearse carts or cars Unseen coffins, and even Snow White's glass coffin Must-see.

This place is a hidden gem! We loved it. I'm not sure children would find it interesting, but my husband and I really enjoyed our time there!
Map & Direction

***
People also search: best places to Visit in Houston, best places to visit in Texas, best tourist attractions in Houston, best tourist attractions in Texas –  Try A Place – Best Internet marketing services for small businesses: If you don't try, you'll never know, where the best places near you are! Please like our posts, comment on them and share them. Keep in touch with us through our Facebook Fanpage, Instagram, Twitter, Pinterest, and LinkedIn…to get the latest news, especially about discounts and coupons for services near you.
Watch more: National Museum of Funeral History on Tiktok | National Museum of Funeral History on Shorts | National Museum of Funeral History on Reel. Explore it!
Sources from happy customers: Google Business Profile | Facebook | Instagram | Yelp.