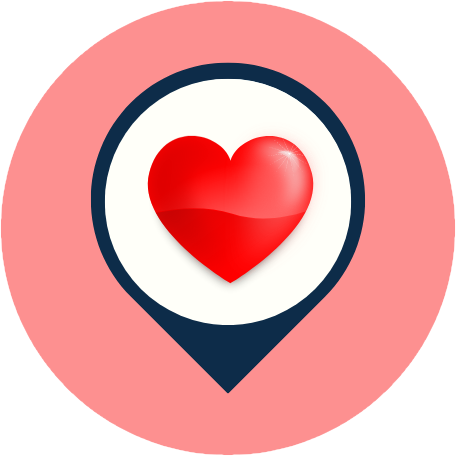 Description
❤️ Lux Nails & Wax Salon at S. FL 33678 3851 US-301, Riverview, Florida 33578, United States with ⏰ hours, address, map, directions, prices, photos, ☎️ phone, services…One of the best nail salons in Florida.
Have you ever been to this beauty salon? If you haven't gone yet, you should check it out!
About Lux Nails & Wax Salon in Riverview, FL 33578
Enjoy the luxury of Lux Nails & Wax Salon, FL 33578, where you can get a manicure or pedicure at a price that won't break the bank and where you'll be greeted with a friendly smile. The skilled team will only use high-quality tools and products on your fingernails or toenails in order to give you a professional service.
This beauty salon has great customer service because they work hard to build long-lasting relationships with their clients. They also take great pride in keeping all of their locations clean.
When you use Voesh, you'll find the relief and safety you've been looking for. It's long-term skin care that really works, and it's of the quality you deserve, with features like:
If your skin is dull and full of flaws, the moisturizing and radiance-boosting collection is the best choice. Vitamin C keeps the skin's cells and the dermal matrix, which holds them up, safe. Vitamin C is an antioxidant that, when put on the skin, slows down the rate at which free radicals damage cells. This stops dryness and wrinkles from happening.
It is important for keeping your skin healthy because it has seaweed extract, which helps nourish the skin, protect it, and improve blood flow. Peppermint makes the bottoms of your feet feel cool and refreshing, which is especially nice on hot, dry days.
Extra virgin alveoli from a natural spa also has powerful antioxidants like vitamins A and E, which help restore and rejuvenate skin that has been damaged by too much sun, pollution, or other modern forms of environmental toxicity.
Get ready for the fanciest manicure you've ever had! Let Lux Nails & Wax Salon 33578 at S. FL 33678 3851 US-301, Riverview, FL 33578, pamper you today by taking advantage of the best services.
Lux Nails & Wax Salon services in Florida 33578
Lux Nails & Wax Salon in Riverview, Fl 33578 provides the best services, and reasonable prices such as manicures, pedicures, dipping powder, acrylic, polish change, kid service, waxing, and more…
Opening Hours
Mon – Fri: 9:30 AM to 7:30 PM

Sat: 9 AM to 7:30 PM

Sun: 11 AM to 5 PM
What do customers say about Lux Nails & Wax Salon in Riverview 33578?
Rachel is wonderful. From the shape to the design, she did my nail art so well and neatly!! It's great. And the tips of my toes turned out beautiful. This is a great, clean place with great nail techs and great customer service.

Hannah is an amazing manager. The first time, there was a misunderstanding, but it was quickly cleared up. I couldn't be happier with my nails. I was laughing because of Tony, and I felt like I had known them for a long time. I'm thankful for your services, and I'll be a customer for life.

Friendly and very good at what they do. I love good service to customers. They are always nice, and the place is always clean and comfortable. I would tell anyone looking for a new nail salon to go to this one.

I've been coming here for more than three years, and I'm always happy with the service and the prices. Lately, I've only been going to Jessica, and I love her work and would recommend her to anyone. If you call or walk in and ask for Jessica, everyone else will do a great job, but Jessica is my favorite. This is my new set for dipping powder.

I moved to Florida four years ago, and it was hard for me to find a nail salon that I liked. A friend told me about Tony after I had tried a few different salons. I now get my nails done at his place every two weeks. He does a great job and makes sure it's what you want by taking his time. He even helps me choose the color and pattern. I love what he does, and I always leave with cute nails. 10 out of 10 would suggest.
Map & Direction

***
Try the best nail salons near me in Riverview | best nail salons near me in Florida –  If you don't try, you'll never know where the best places near you are! Please like our posts, comment on them and share them. Keep in touch with us through our Facebook Fanpage, Instagram, Twitter, Pinterest, Reddit, and LinkedIn…to get the latest news, especially about discounts and coupons for services near you.