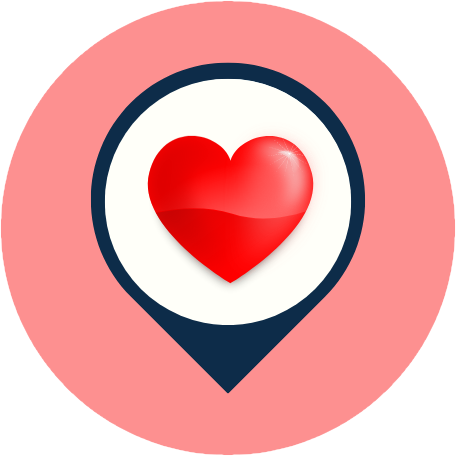 Description
❤️ Art Car Museum in Houston, Texas 77007, United States with ⏰ hours, address, map, directions, prices, photos, ☎️ phone, reviews…One of the best tourist attractions in Texas.
Have you ever been to this place? If you haven't gone yet, you should check it out!
About Art Car Museum in Houston, TX 77007
Museum of elaborately decorated cars & contemporary art with a scrap metal & chrome exterior.

The Art Car Museum is a private institution dedicated to contemporary art. It is an exhibition forum for local, national, and international artists with an emphasis on art cars, other fine arts, and artists that are rarely, if ever, acknowledged by other cultural institutions. The museum's goal is to encourage the public's awareness of the cultural, political, economic, and personal dimensions of art.

The Museum has its conceptual origins in the 1984 Collision show curated by Ann Harithas at the Lawndale Art Center. Collision unveiled Larry Fuente's "Mad Cad" art car, which has since been featured in museums and cultural institutions across the country. The Collision exhibition provided enthusiastic fuel for the art car movement in Houston and eventually precipitated the Art Car Parade and the international art car movement.
If you visit Houston, Texas, and are looking for a tourist attraction, you might want to check out Art Car Museum. This place has been around for years and is known for its good service and landscapes. Art Car Museum is a great place to unwind and enjoy the moment with friends and family.
❤️You can experience happiness by going to Art Car Museum 77007, which is located ⭐at 140 Heights Blvd, Houston, TX 77007.✅ There is the address of this place. If anything about the address, phone number, website, or fan page is wrong or has changed, please let us know… Tell us to make sure everyone knows about this favorite place. Have a good time!
Best things to do at Art Car Museum in Texas 77007
❤️ Art Car Museum in Houston, TX 77007 would be a great place for you to visit,⭐ with the best activities and events such as✅ decorated cars & contemporary art exhibits, souvenir shopping, family-friendly, kid-friendly, and more…
Opening Hours
Wed-Sun: 11 am – 5 pm

Mon | Tue: Closed
(FREE ADMISSION! By Appointment Only!)
For further information, visit their website: https://www.artcarmuseum.com/
Nearby zip codes close to this place
ZIP Code 77002, Houston, TX

ZIP Code 77008, Houston, TX

ZIP Code 77009, Houston, TX

ZIP Code 77010, Houston, TX

ZIP Code 77019, Houston, TX

ZIP Code 77024, Houston, TX

ZIP Code 77027, Houston, TX

ZIP Code 77055, Houston, TX

ZIP Code 77056, Houston, TX

ZIP Code 77201, Houston, TX
What do people say about Art Car Museum in Houston, Texas 77007?
Such a funky little museum! I can't believe that

it's free to visit (just email for an appointment!)

. The art cars have long been a part of Houston culture, and I have always wanted to visit this museum. They had several cars on display as well as a ton of art. The staff were so friendly. Excellent experience.

The traveling art exhibit was great. The cars were fun, too. Parking was limited; be aware and communicate with the owners; they were helpful. We really liked it; it was a bit small, but the staff were super knowledgeable.

What a cool museum! It's free (reservations can be made online) and very unique. Parking is limited, so make reservations. There are art cars as well as rotating art displays based on a particular theme. It won't take long to see it all, but it's worth the stop! More

Amazing art and lots of hard work put into these pieces by Joe Haden! My son and I enjoyed every minute! We appreciated all the kind staff; they were the sweetest! HIGHLY RECOMMENDED to all!

A very cool and quirky spot to visit. It's free entry; it's not huge, but we spent about 30 minutes walking around looking at everything. There was lots of artwork from local artists and a few art cars. We enjoyed it!

My wife booked tickets online in advance, and upon arrival, we were treated with kindness and respect. The staff is very friendly and knowledgeable in their field. Small atmosphere for a family. Great pictures were put up at the time my family and I went.
Map & Direction

***
People also search: best places to Visit in Houston, best places to visit in Texas, best tourist attractions in Houston, best tourist attractions in Texas –  Try A Place – Best Internet marketing services for small businesses: If you don't try, you'll never know, where the best places near you are! Please like our posts, comment on them and share them. Keep in touch with us through our Facebook Fanpage, Instagram, Twitter, Pinterest, and LinkedIn…to get the latest news, especially about discounts and coupons for services near you.
Watch more: Art Car Museum on Tiktok | Art Car Museum on Shorts | Art Car Museum on Reel. Explore it!
Sources from happy customers: Google Business Profile | Facebook | Instagram | Yelp.